Cheers! Or "Kanpai" as we say it here.
Major festivals in Ichinoseki are finally going ahead, after the years of cancellations and changes to event proceedings due to the pandemic.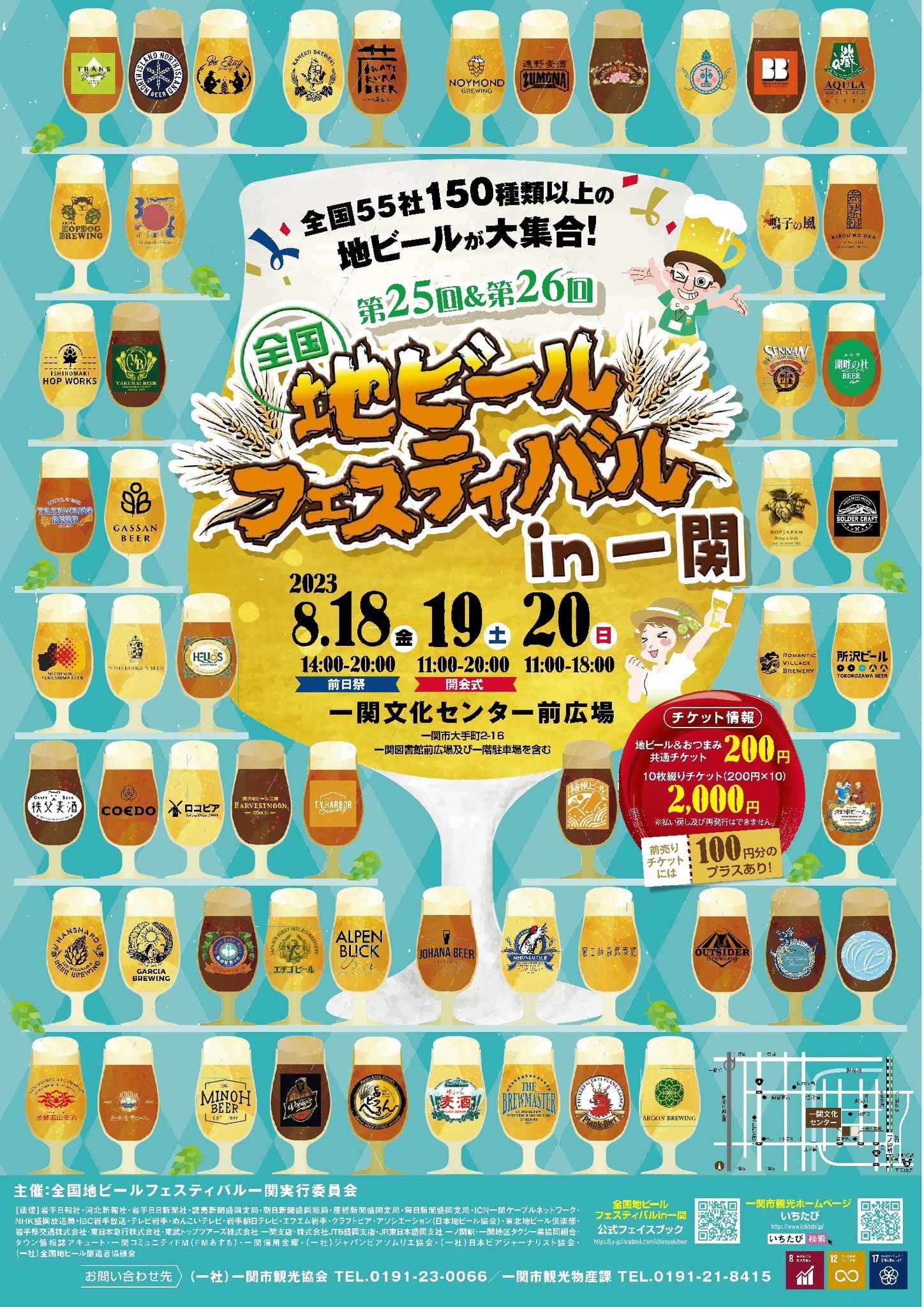 Ichinoseki's National Craft Beer Festival annually pulls in crowds of beer fans from around the country and is said to be one of the largest craft beer festivals in Japan! Come and enjoy a cold one or several. The festival will showcase craft beer from all over Japan, with a selection of over 150 different beers from 55 companies. Please keep in mind, Japan's legal drinking age is 20.
Indulge in delicious snacks made from locally sourced ingredients such as Iwate meats and seasonal vegetables. Some examples on what is on offer from the 24 food stalls include Oyama Broiler's Karaage chicken, which won the title of the best karaage in Japan in 2018, locally grown Nanbu Ichiro (a very sweet squash) croquettes by Wakamikotei – Honederamura Exchange Facility and my favorite pairing with beer, Ichinoseki Meat frankfurts.
Special glasses and reusable plastic cups can be purchased this year to reduce plastic cup waste, and they double as a fun keepsake.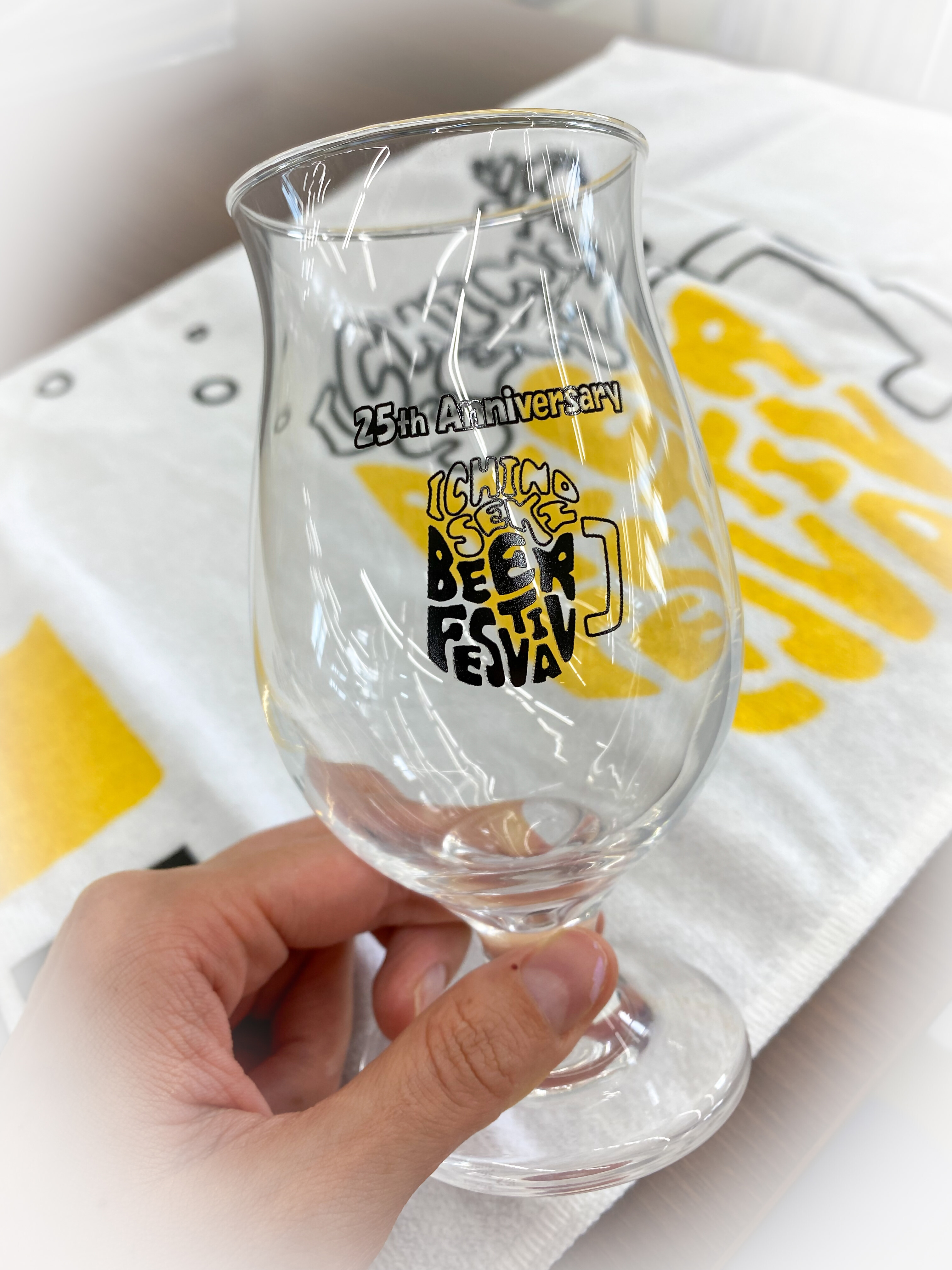 DETAILS
Where: Iwate Prefecture, Ichinoseki City (outside of Ichinoseki Culture Center (一関文化センター前広場)
Google Maps: https://goo.gl/maps/J5Tf5tmbkTxxtcEy6
Date: August 18th – 20th, 2023
Time:
18th (Fri): 14:00 to 20:00
19th (Sat): 11:00 to 20:00
20th (Sun): 11:00 to 18:00
Admission: Tickets are used to purchase snacks and beverages
・Ticket sets purchasable at the event: 2000 yen for 10 x 200 yen tickets.
・Pre-sale standard ticket sets are 2000 yen which include 10×200 yen tickets + 1x 100 yen ticket
Access by public transport: a 5 min walk from the west exit of JR Ichinoseki Station
Website: https://www.facebook.com/ichinosekibeer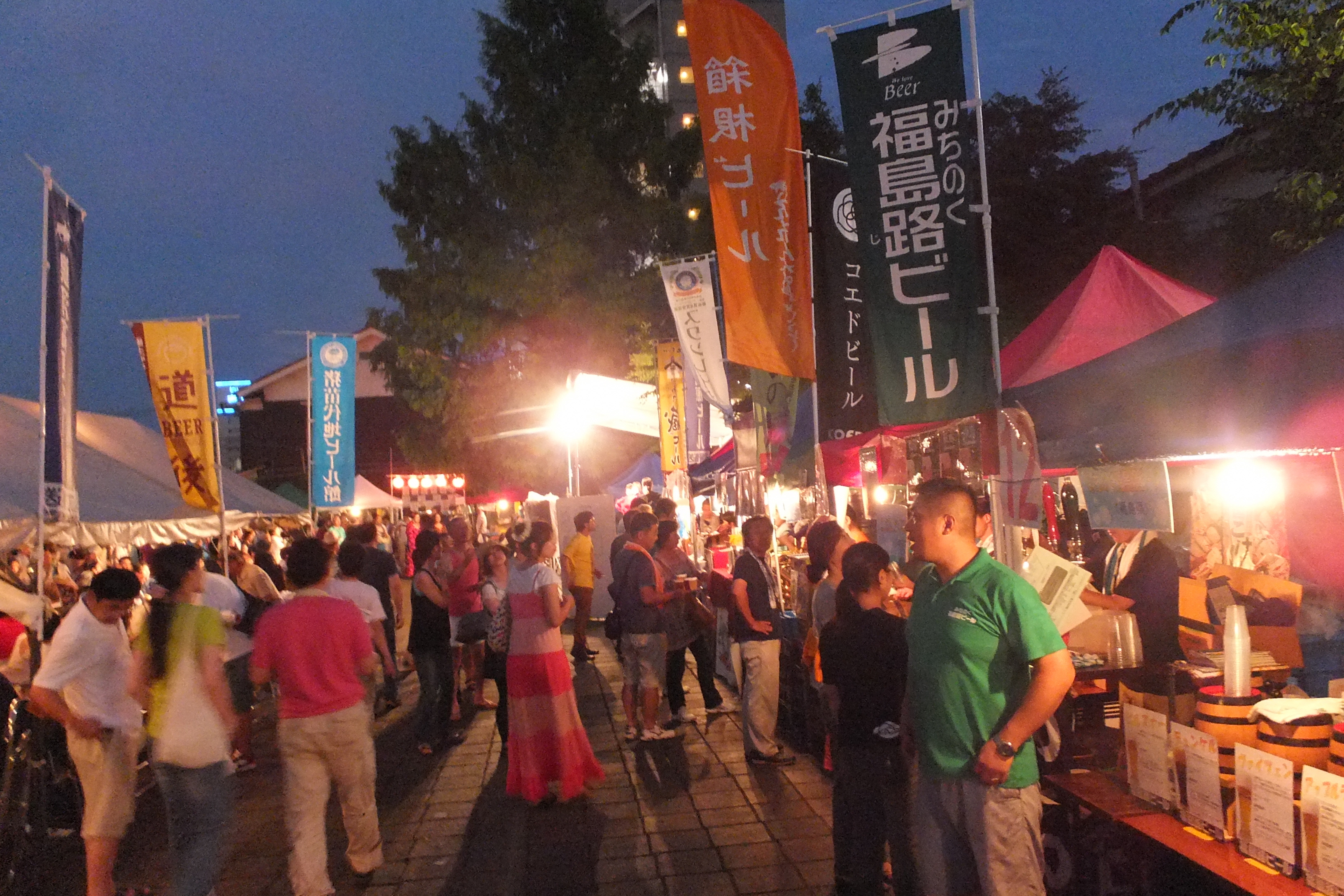 Japanese
第25・26地ビールフェスティバルin一関2023

皆さん、乾杯!
パンデミックの影響で何年もイベントの中止や変更が続いていましたが、一関市の主要な祭りがようやく開催されることになりました。

「全国地ビールフェスティバルin一関」、地ビールファンが大勢集まるこのイベントは、国内最大級の地ビールフェスと言われています。冷えたビールをぜひお召し上がりください。今年のフェスは55社が参加、150種類以上の地ビールを飲み比べることができます。日本の飲酒可能年齢は20歳以上ですのでご注意ください。
岩手の肉や旬の野菜など、地元の食材を使った美味しいおつまみも楽しめます。 24軒の屋台が提供するものとしては、2018年に日本一のからあげの称号を獲得したオヤマのからあげや、地元オリジナル品種である南部一郎かぼちゃ(非常に甘味が強いのが特徴)を使った骨寺村荘園交流館若神子亭の南部一郎かぼちゃコロッケ、そしてビールによく合う一関ミートのフランクフルトなどがあります。

プラスチックのゴミを減らすため、記念ジョッキや何回も使えるプラスチックコップを購入してみてはいかがでしょうか(いいお土産にもなります)。

詳細
場所:岩手県一関市(一関文化センター前広場)
Google マップ: https://goo.gl/maps/J5Tf5tmbkTxxtcEy6
日程:2023年8月18日~20日
時間:
18日(金):14:00~20:00
19日(土):11:00~20:00
20日(日):11:00~18:00
入場料:地ビール・おつまみ共通チケット制  
・会場で購入できるセット券:200円券×10枚 2,000円。当日はバラチケットも販売します(1枚200円)。
・前売り券: 2,000円(200円×10枚+100円×1枚) 
公共交通機関でのアクセス:JR一関駅西口より徒歩5分
ウェブサイト:https://www.facebook.com/ichinosekibeer