Did you know that Iwate is home to a number of prolific sake producers?
From Japanese sake to wine, everything made by these producers are top quality.
Here at the Iwate Prefecture (Morioka Regional Development Bureau), we have been planning stamp rallies and brewery tours to get visitors to taste the local drinks while enjoying everything Morioka has to offer.
This year, we have taken this to the next level. A prefectural first, the Iwate Sake Party 2023 in Morioka is an event that will bring all the sake producers to one place, where visitors can taste and compare sakes while getting the chance to mingle with producers and consumers alike.
23 local sake producers, including 2 university student run groups, will be showcasing their best creations on the day. Visitors will get the chance to taste from a range of 115 different types of sake, including a sparkling sake that was served at the G7 Hiroshima Summit and Gold Prize winners at the Annual Japan Sake Awards. This is a great opportunity to try a wide variety of rare sakes that would otherwise be hard to get your hands on! Whether or not you've tried sake before, you might be able to learn something new by talking to the producers and learning their side of the story.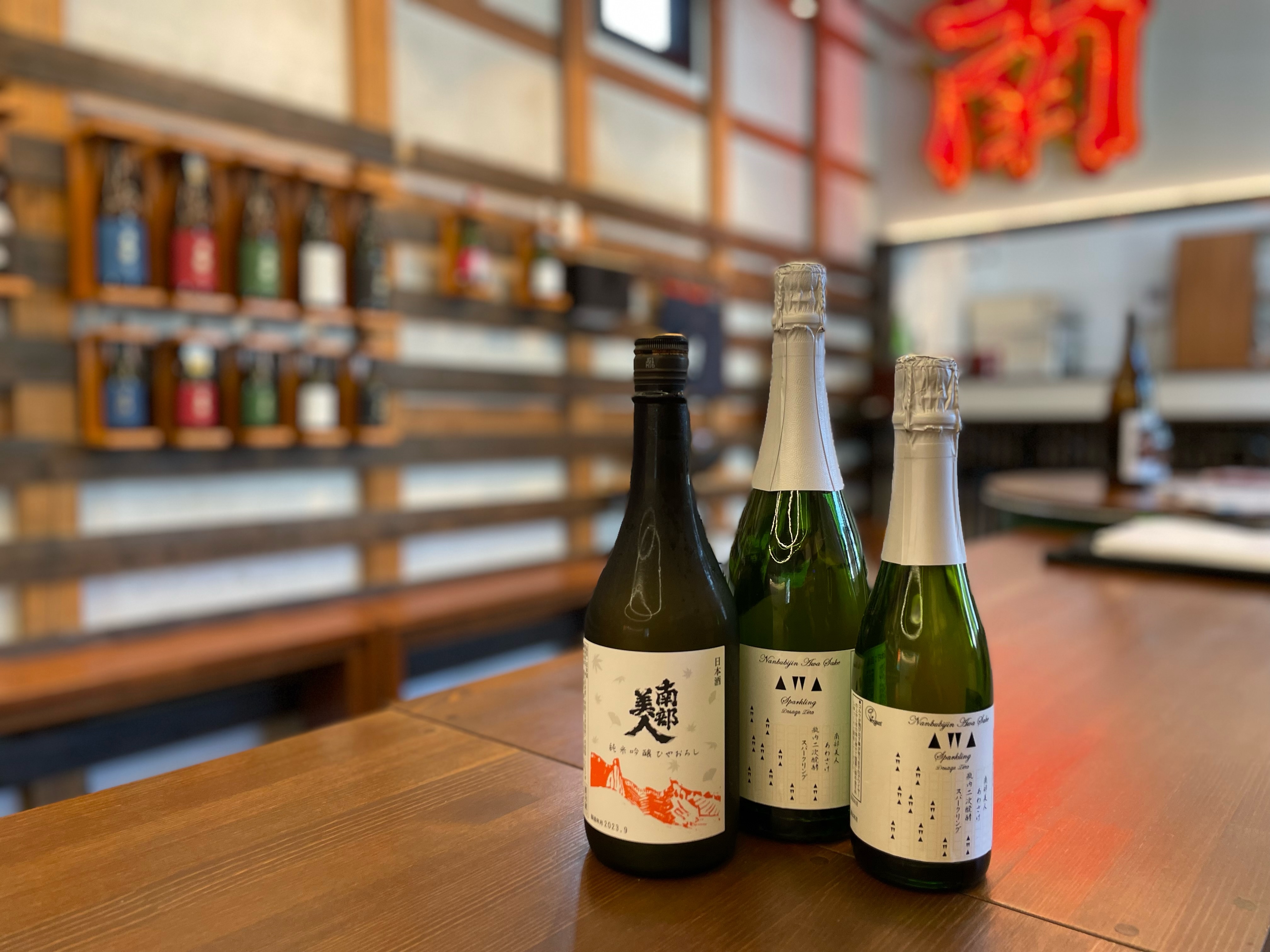 Learning more about the history of the area in which the sake is made further elevates its appeal. Let us do a quick introduction of the history of sake production here in Iwate.
Iwate has a very long history in sake, with production methods developed here influencing producers throughout the whole country.
In 1678, the early Edo period, sake production in Iwate rapidly developed due to the work of Murai Gonbei, a merchant from the Oumi region of Japan, now known as Shiga Prefecture. Living in the Shiwa area, he invited a Toji master brewer from Osaka to his sake brewery to impart the latest techniques to local sake producers. As a travelling merchant, he regularly returned to Kansai, having houses in Osaka and Kyoto, which allowed him to learn the latest sake brewing techniques at the time. In passing on the techniques and knowledge to the brewers in Shiwa, he laid the foundation for the modern day Nanbu Toji, sake brewers who use the Nanbu style to create high quality sake. Senba-koki, a tool used in rice threshing, gained popularity during the late Edo period, improving production efficiency and gave rice producers the ability to leave the prefecture to earn money during the winter season. Events such as these led to the Nanbu Toji gaining reputation, eventually becoming the pillar of the sake industry it is today.
It is thought that Murai decided to make Shiwa the hub of sake production due to the characteristics of the land; the fresh, clean water and easy access to rice being two major factors. On top of this, availability of wood to make tanks and barrels, and close proximity to downtown Morioka made Shiwa an ideal location to make sake.*
The climate in Shiwa also made it perfect for sake production, as colder climates are ideal for sake production. All in all, the perfect environment in combination with the traditional brewing techniques improved over time gave birth to Iwate's distinctive sake scene.
Reference: Tsugihito (published by Shiwa Town, 3/20/2019)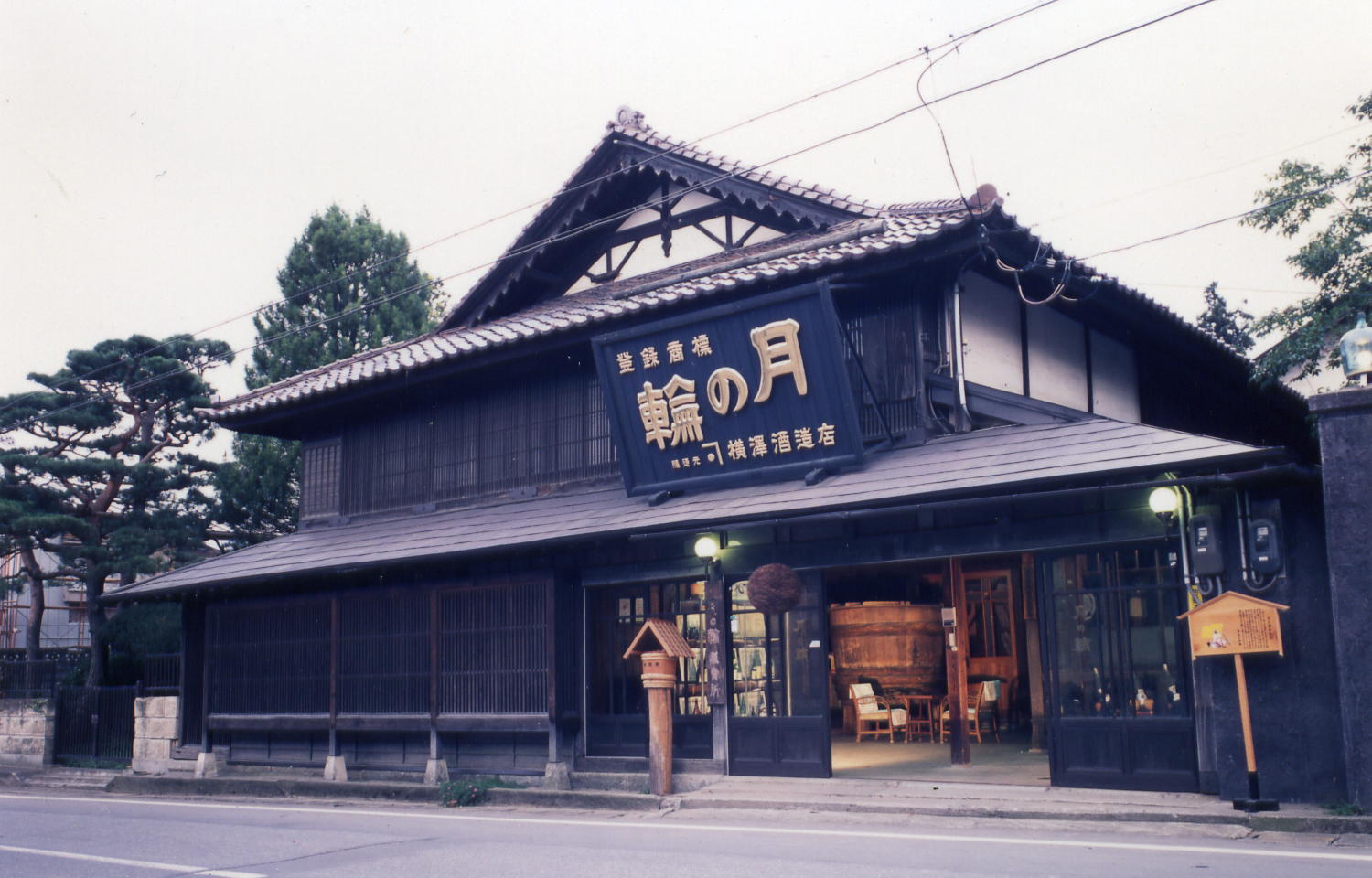 Iwate doesn't only just produce sake!
Central Morioka is also home to many unique wineries who transform locally grown apples and grapes into marvelous creations. Located on the Pacific Ocean, the central region of Iwate has a uniquely cool climate all year round, making it the perfect place for a variety of crisp yet lingering wines with smooth finishes to be produced.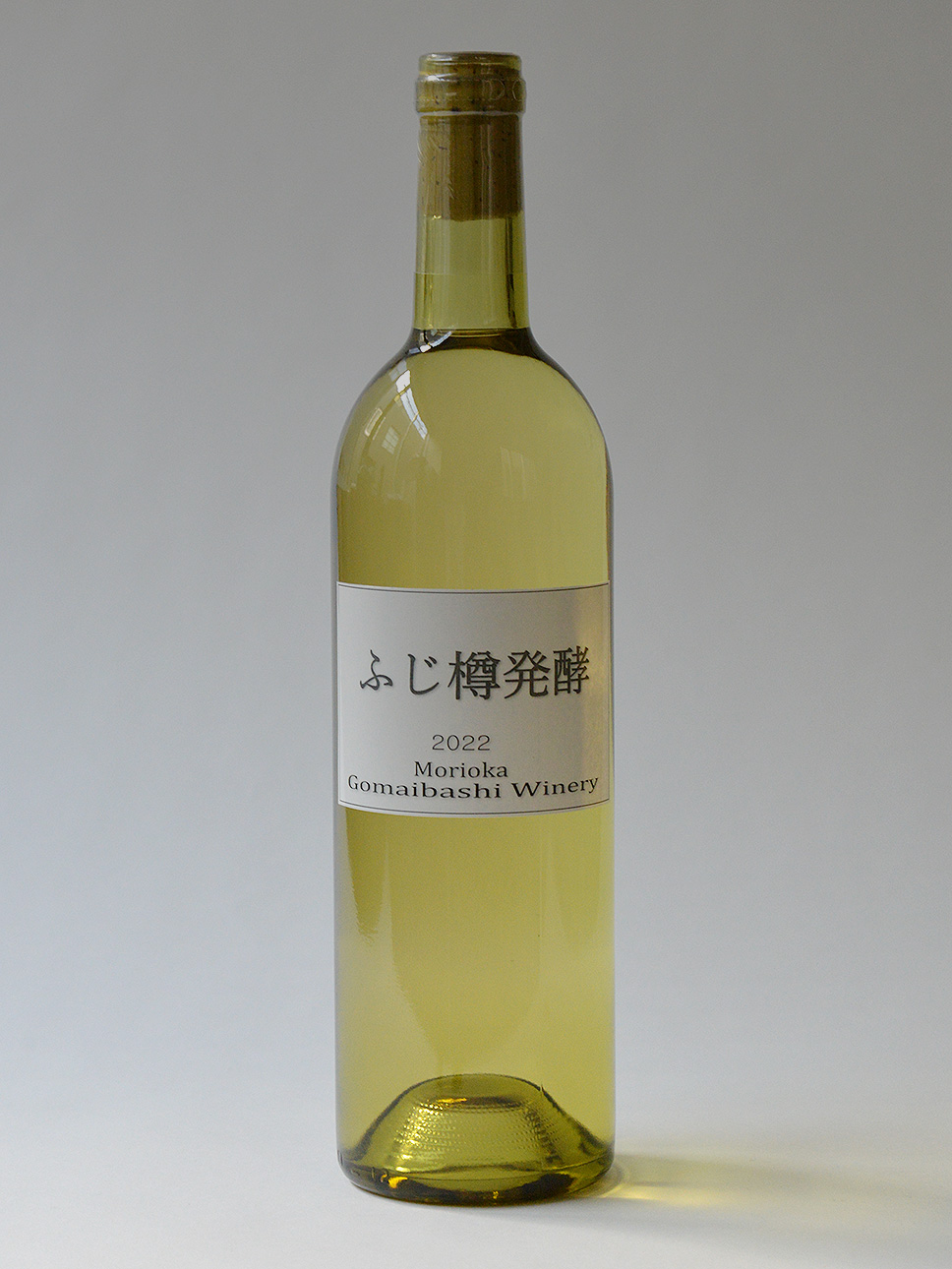 In particular, Kuzumaki has been producing internationally recognized wine from native wild grapes since 1988. Local wine producers have been working to find ways to balance its natural wild characteristics and improving wine quality, as well as working towards the preservation and improvement of wild grape production in the region. Kuzumaki is a successful example of how quality and sustainability can be achieved through wine production.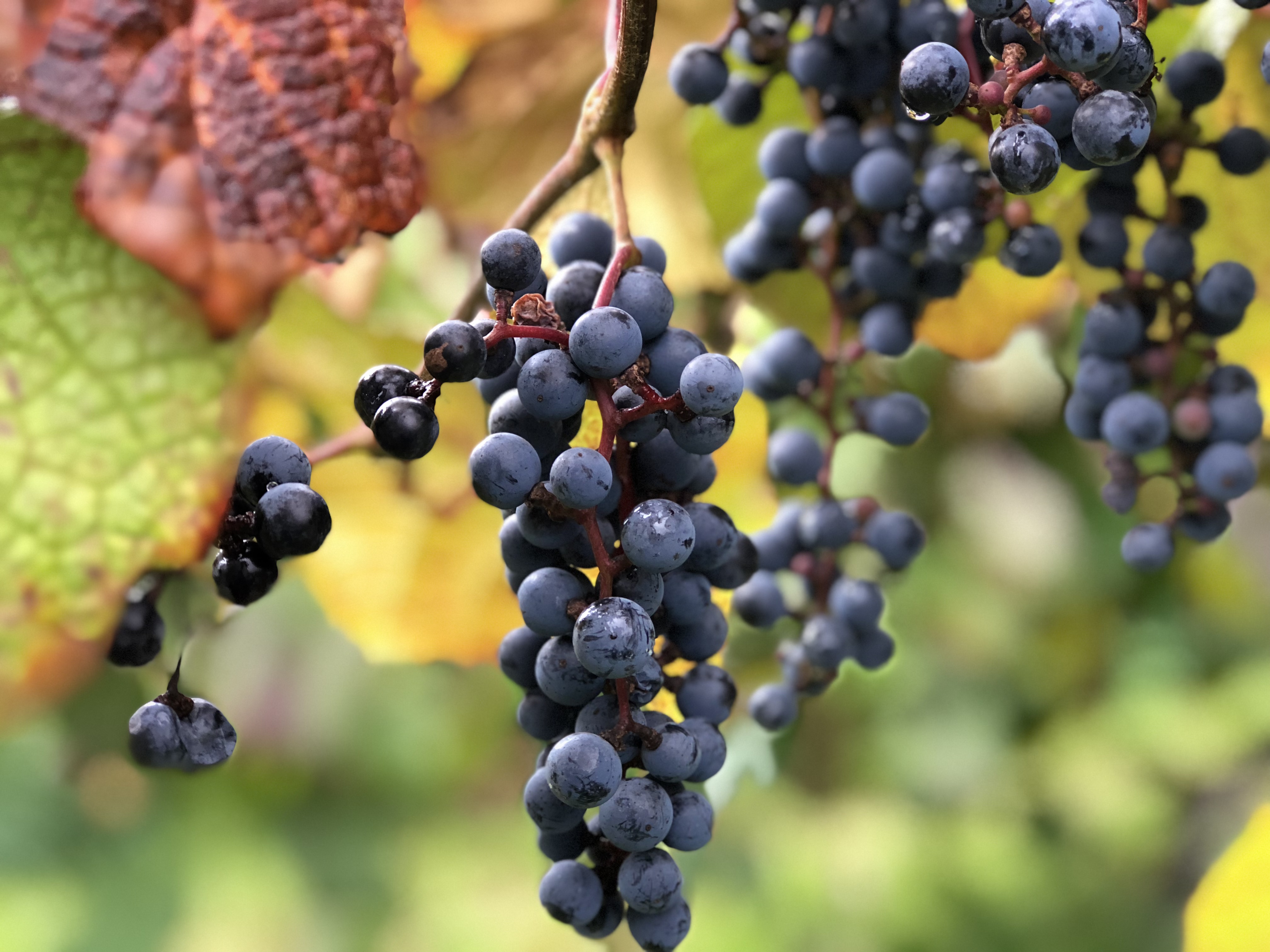 As you can see, Iwate's history in sake production is rich and illustrates its harmonious relationship with nature. The sake, wine, beers and ciders made from these methods will be on showcase at Iwate Sake Party 2023 in Morioka.
There will also be food offered at the venue. There will be 21 vendors from the Morioka area who will offer a large variety of scrumptious food including beef skewers made from Shizukuishi beef, high quality salted organ meats, and Morioka jajamen. Why not try find your own sake pairing with the local cuisine on offer at this event? There will also be Sansa dance and other local traditional art performances on stage at the event. There's no doubt that these traditional dances will electrify the mood on the day!
Iwate's local cuisine, culture and sake will all be present at this festival, so whether you like food or just like the festival mood, please come and take part in the Iwate Sake Party 2023 in Morioka on September 30th and October 1st!
〇 Iwate Sake Party 2023 in Morioka Information
1 Event Dates and Time
Saturday September 30th – Sunday October 1st 11am – 5pm(event ends at 4pm on the last day)
2 Event Location
Morioka History and Culture Museum (in Morioka Castle Ruins Park)
3 Activities
Tasting and sale of Iwate sake, wine, beer and other alcoholic beverages, local food vendors, local traditional performances, etc…
4 Ticket Information
Price:2,000 yen(tax included)
【Pre-sale】10 sake tasting tickets + water
【Same day】7 sake tasting tickets
Locations:Iwate Prefectural Office Co-op, Play Guide Fesan, Play Guide Kawatoku
*Tickets also sold at all Lawson and Ministops in Japan! Japanese
県内初開催!!!~いわて酒ノ宴2023inもりおか~

岩手県内には有数の地酒メーカーがあるのをご存じでしょうか。
 日本酒やワインなど、種類は豊富でどれも非常に高品質なものばかりです。
 これまで岩手県(盛岡広域振興局)では、それらの酒蔵をめぐるスタンプラリーやツアーを企画し、参加者には盛岡広域のお酒を実際に味わいながら楽しんでいただきました。
今年度においては、県内初の試みとして、数多くのお酒の飲み比べができ、かつ、消費者と蔵元が直接交流できるイベント「いわて酒ノ宴2023inもりおか」を開催いたします。
このイベントでは、多種多様な県内のメーカーが23団体(県内大学生2団体含む)参加しています。115種類ものお酒を試飲することができ、中にはG7広島サミットの晩餐会で提供されたもの、全国新酒鑑評会で金賞を得たものもあるため、普段なかなか手の届かないお酒にもチャレンジできる貴重な機会となっております。なお、お酒の香りや味を楽しむだけではなく、蔵元の方々と直接交流することができますので、慣れ親しんだお酒でも製造者のお酒造りに対するこだわりや思いに触れることで新たな一面が見えてくるかもしれません。

お酒の魅力は、背景にある歴史や環境を学ぶことでより際立つものです。ここで予備知識として、岩手のお酒造りについて紹介しましょう。
実は、岩手は日本酒において非常に長い歴史を持っており、日本全体のお酒造りにも影響を与えています。
遡ること、1678年(江戸時代前期)、のちに紫波町の酒産業のパイオニアとなる近江商人・村井権兵衛によって岩手のお酒造りは発展していったとされています。村井は、当時の酒造業界でトップクラスの技術を持つ杜氏を大阪から自身の酒蔵へ招き入れ、紫波町の酒造りに最高の技術を導入し、また、近江商人という立場上、日常的に上方と行き来があり、京都や大阪にも拠点を持っているため、上方からの技術の継続的なアップデートを可能にし、最高水準を保ちながら後継することができました。次第にその技術は紫波町民へと受け継がれるようになり、全国最大規模を誇る南部杜氏の基礎が築かれました。江戸時代後期には千歯扱き(※1)が岩手に普及し、作業効率が上がったことにより、冬季の県外への出稼ぎをも可能としました。このようなことがあり、南部杜氏は現在では紫波町のみならず、日本の酒産業を支えていく存在になりました。
村井権兵衛が紫波町で酒造を創業した決め手はその地域性によるものと考えられています。米の産地で原料米が簡単に手に入り、清冽な水に恵まれています。桶や樽の材料となる良質な材木も付近で取れ、盛岡城下に近いという市場性も考慮されたと考えられています(※2)。
さらに酒造りは寒造りがよいとされ、気候風土もまさにぴったり。このような恵まれた環境の中に、伝統で育まれた高い技術力が導入され、岩手のおいしい日本酒は誕生したというわけです。
※1 脱穀用具の一種。
※2 参考文献:『ツギヒト(紫波町著作、2019.3.20発行)』

日本酒だけではございません!
盛岡広域管内では、ワインの原料となるぶどうやリンゴ等の生産が盛んで、特色あるワイナリー等が立地しています。北上川を境とする太平洋側の地域には、非常に古い地質が存在しており、このような特別な風土、そして年間を通して冷涼な気候に合った品種の果物を育てることで、生き生きとした酸味、ぬけの良さと余韻の長さを持つワインが次々に誕生してきました。

特に、葛巻町では、1988年頃から、ぶどうの原種であり、古来より大事にされてきた山ぶどうを原料とした独自のワイン造りが行われており、国内外から高い評価を受けています。野性味豊かな特徴を活かしながら、ワインの品質向上を模索するだけでなく、ワインの原料である山ぶどうの生産と維持拡大へ傾注してきたため、まさにお酒造りを通して、太古から培われてきた自然の恵みを得るとともに、持続可能な山村の環境形成を実現してきたといえるでしょう。

このように岩手のお酒造りは非常に歴史が深く、周りの自然環境と共生しながら行われてきました。「いわて酒ノ宴2023inもりおか」ではこのような日本酒、ワイン以外にもビール、シードル等豊富な種類を取り揃えています。
また、会場では食事の提供もあります。雫石牛を使用した串焼き、特上の塩ホルモン焼き、じゃじゃ冷麺等々…、盛岡広域管内の飲食店21店舗による県産食材を使用したグルメはどれも舌鼓を打つものばかりです。自分好みのお酒を見つけたら、それに一番合うグルメ探しの旅に出かけてみてはいかがでしょうか。
さらに、ステージイベントも予定されており、8月に盛岡市内を盛り上げたさんさ踊りのほか、県内の各種郷土芸能を披露します。伝統あるエネルギッシュな踊りに会場一帯が熱気に包まれること間違いなしです。
 このようにお酒をはじめとした岩手の食・文化が一堂に集結していますので、グルメ、お祭りごとが好きな方にも楽しめる内容となっています。
 「いわて酒ノ宴2023inもりおか」は、9月30日、10月1日の二日間にわたり開催されますので、是非いらしてください!

〇 「いわて酒ノ宴2023inもりおか」概要
1 開催期間 
  9月30日(土)~10月1日(日)11時~17時(最終日は16時終了)
2 開催場所 
  もりおか歴史文化館前特設会場(盛岡城跡公園内)
3 内容
  本県で醸造されている地酒の有料試飲・販売、県産食材を使用したグルメの販売及び郷土芸能公演など
4 チケット販売
  価  格:2,000円(税込み)
  【前売】試飲チケット10枚+やわらぎ水
  【当日】試飲チケット7枚
 販売場所:岩手県庁地下生協、川徳及びフェザンのプレイガイド
      ※全国のローソン・ミニストップでも販売中!