An exhibition for companies based in the south of Iwate Prefecture and north of Miyagi Prefecture to showcase their technology and form new partnerships was held for the tenth time at the Ichinoseki City Gymnasium on February 17, hosted by the South Iwate Research Center of Technology and other organizations.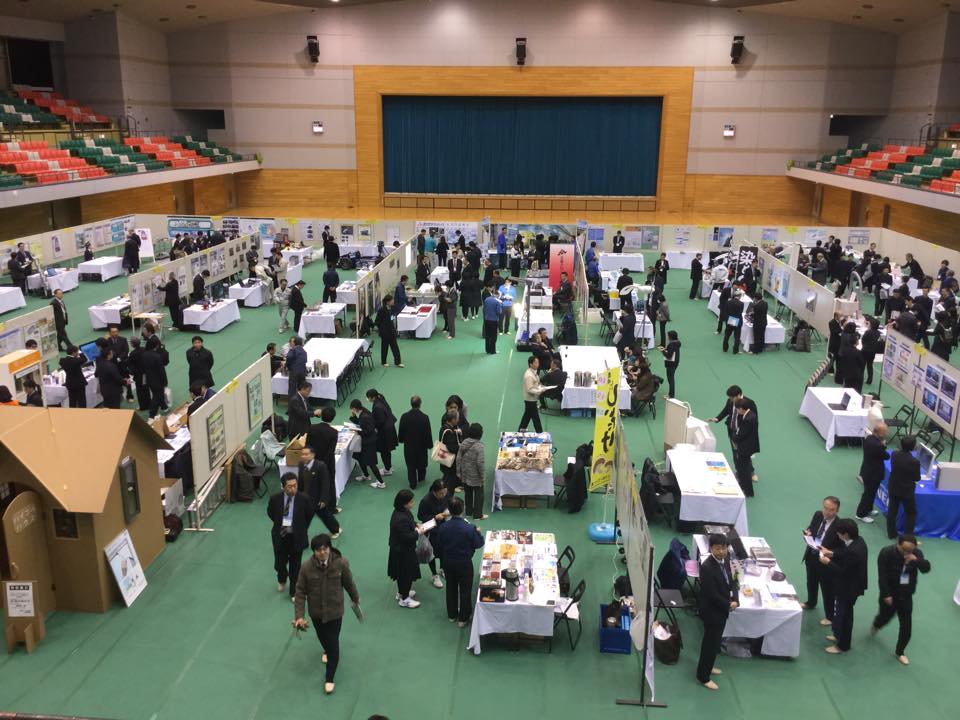 There were 68 booths at the event, from companies in the automotive industry, manufacturing, construction, chemical engineering, information systems and other fields. Academic institutes such as Tohoku University, Iwate University, and the Ichinoseki College of the National Institute of Technology also took part.
Ichinoseki City also set up a booth, and displayed one of the superconducting radiofrequency cavities that would be at the heart of the ILC, and an ILC diorama which is usually on display in the lobby of the city office.
Many company employees, high school students and others stopped by at the ILC booth throughout the day, asking questions about what kind of facility the ILC is, recent developments, technologies necessary to build the ILC, and so on.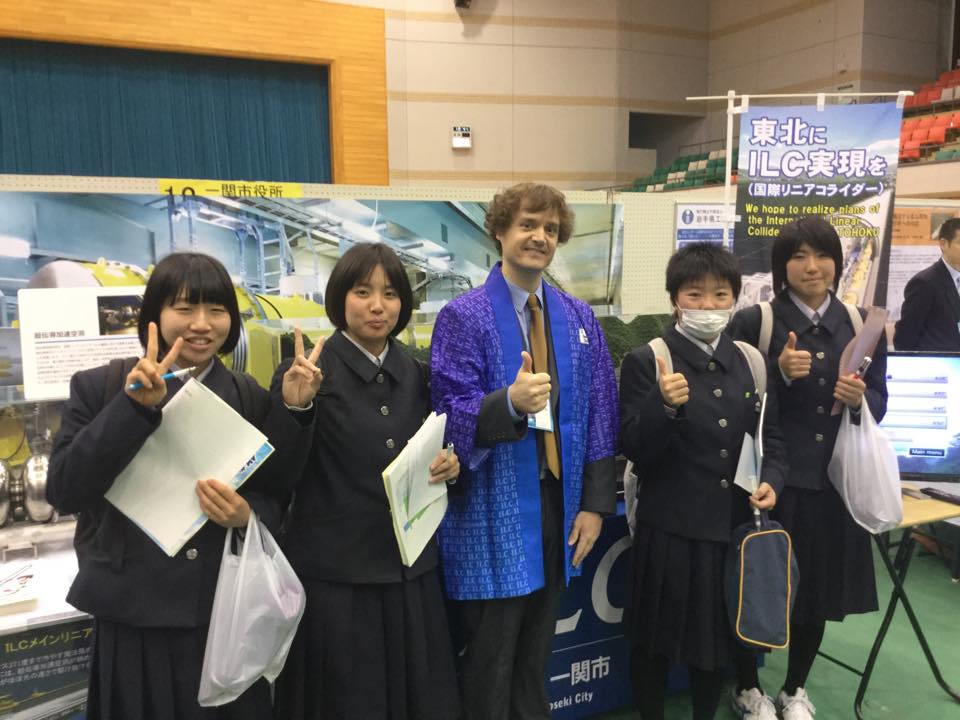 Mr Junya Chiba, a construction company employee, said: "If the ILC is realized there will be a lot of construction and other related work, which our company can help with. Many people would come to the Tohoku region, local companies would see more business and Ichinoseki City would be invigorated. If that happens I think Ichinoseki would become a better place to live."
Mr Hiroki Tokai, an employee of a building materials and parts company, said: "The ILC is well known by locals, but not by people from other parts of Japan. I sometimes get asked if the ILC is related to the linear maglev train, because they both have the word linear in their names. I think it's important to first have people know what the ILC is."
The ILC Promotion Division in Ichinoseki will continue to take various opportunities to have people learn more about the ILC.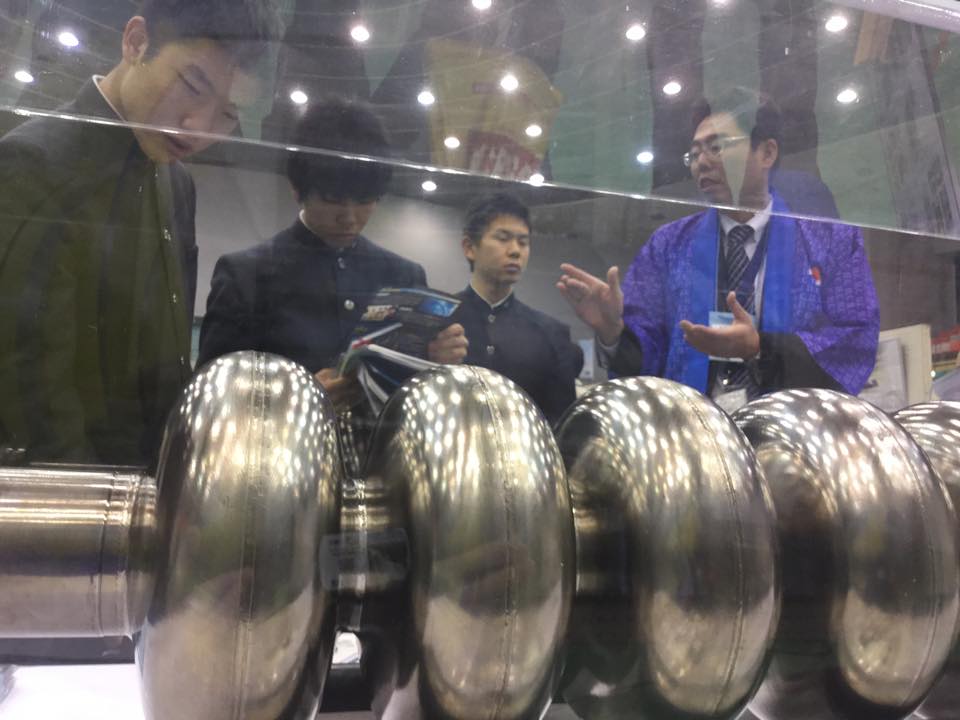 Japanese
一関でILCブースを出展 [11号]ネイト・ヒル(一関市)

2月17日、岩手県南・宮城県北の企業同士の技術連携、技術・情報交換を図ることを目的として、岩手県南技術研究センター等の主催により「第10回企業情報交換会inいちのせき」が一関市総合体育館で開催されました。

この企業情報交換会には、東北大学、岩手大学、一関工業高等専門学校などの学術研究機関や、自動車部品関連、製造業、建設業、化学工業、情報通信関連等の企業など68社が出展しました。

一関市もILCブースを出展し、ILCの心臓部である超伝導加速空洞や、ILCジオラマ(普段は市役所のロビーに置く)の展示などを行いました。出展企業や市内の高校生など、多くの方がILCブースを訪れ、ILCとはどのような施設か、ILCの現在の動向、ILCに必要とされる技術などの質問が寄せられました。

ILCブースを訪れた建設会社に勤務する千葉純也さんは、「ILCが実現すれば、関連する建設工事等が多くなり、当社としても一助になれると思います。また、多くの方が東北に来ることで、経済効果が上がり、地元企業や一関市としても活性化すると思います。そうすれば、より住みやすい一関市になるのではないか」と述べ、ILCの実現を期待していました。

また、建設資材関係の会社に勤務する東海宏貴さんは、「ILCは、この地域の方々にはよく知られていますが、他の都道府県の方々には、あまり知名度は高くなく、「リニア」って書いてあるので、「リニア新幹線ですか?」と聞かれることもあります。まずILCとは何かということを知ってもらうことが大事ではないかと思います」と述べていました。

一関市ILC推進課では、今後もより多くの方にILCを理解していただけるよう、様々な機会を捉えて普及啓発に取り組んでいきます。