Kuzumaki is a town situated on the 40th parallel north and is well known for milk, wine and clean energy. It takes around 90 minutes by car to get there from Morioka. Situated in the middle of the Kitakami Mountains, the clean energy symbol of the town, a windmill, spins on the plains 1000m above sea level.
Today, I will be introducing Kuzumaki-nabe, or Kuzumaki Hotpot from this town to you all!
Kuzumaki Hotpot uses a plethora of produce grown in the rich natural landscape of Kuzumaki, and while restaurants in the city are able to customize this unique dish accordingly, its main characteristic is its Hibogahatto noodles, a flat noodle commonly consumed in the area.
This hotpot dish isn't the type you share with everyone, you get your own dish so you can enjoy it at your own pace. I also recommend you go to each restaurant to try their version of the dish!
The well insulated Nambu Ironware pot is slowly heated, improving the mellow flavor of the dish. A pot with the town's mascot character, Mirun-chan, engraved on the handle and a wooden lid and board made from the local cedar trees has been custom made for the dish.
Below are three things that are necessary to make Kuzumaki Hotpot:
1.Use at least one local produce in the dish
2.Use hibogahatto noodles
3.Serve it in a special Nambu Ironware pot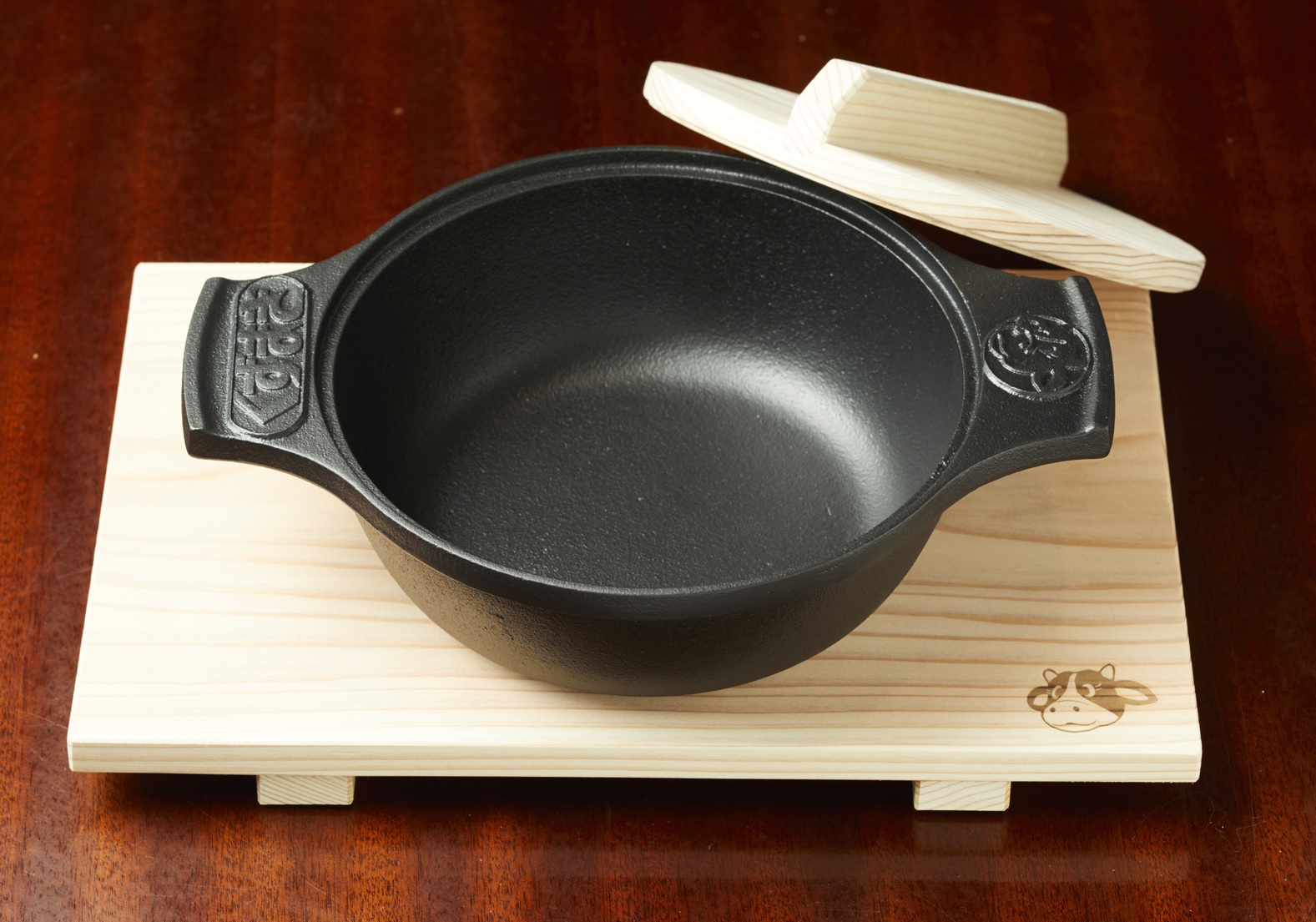 So what exactly is Hibogahatto?
Hibogahatto is a flat noodle dish made from flour that is similar to kishimen, and is seen to be a hometown food of Kuzumaki, along with soba, hittsumi and kakke soups.
There are various theories surrounding the origin of the name "hibogahatto"
Theory 1:
The phonetic change of himokawahoutou, the word combination of the flat udon noodles (himokawa) used in the miso based noodle soup (hoto).
Theory 2:
The phonetic change of himokawahatto, the word combination of himokawa from Theory 1 and "hatto", what the locals in Kuzumaki call udon noodles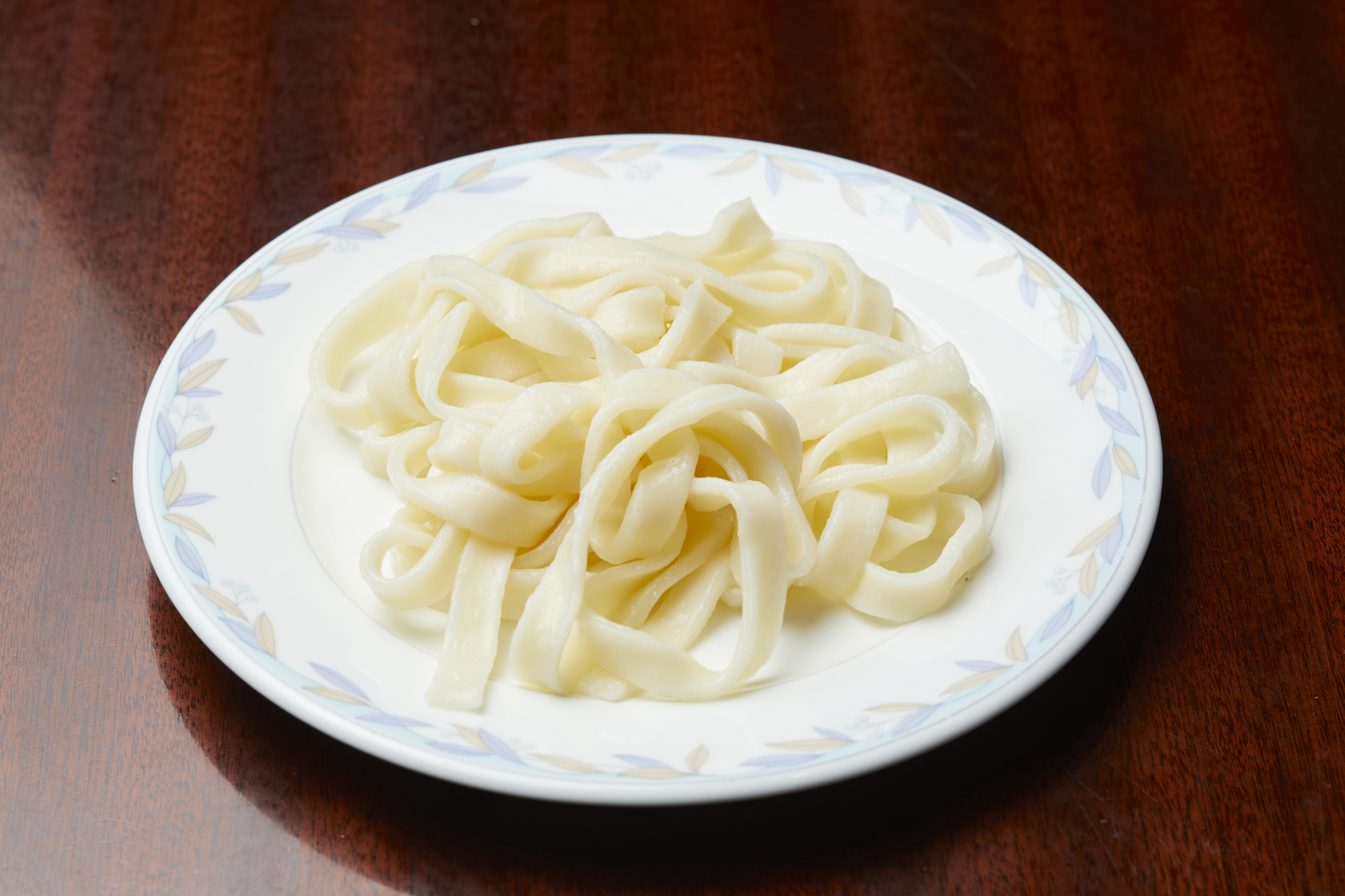 We did a quick Q&A session with a local government worker in Kuzumaki!
Q: How did Kuzumaki Hotpot come about?
A: At the beginning, we wanted to create something to share the beauty of Kuzumaki produce to the people of Japan, hoping it would improve tourism and revitalize the town. We started with thinking about how to combine hibogahatto, loved by the locals, and Kuzumaki produce into a new specialty product and ended up creating a hotpot dish.
Q: What's the reaction of the locals?
A:
I'm able to enjoy the local produce in different flavors
The appearance and taste of each restaurant is different, so it gave me a good opportunity to go to restaurants that I wouldn't normally go to otherwise
The pot is cute
These are just some of the opinions we have received.
Q: Are there any improvements to the dish that we can look forward to?
A: We're currently working on making adjustments to the dish so people can enjoy it in the summertime as well
A hotpot dish that is perfectly suited for the cold winter season.
Currently available at the six restaurants listed below!
Plateau
Miso Milk Soup with Mozzarella Rare Cheese
Characteristics: a veal stock base made from fond de veau, with burnt miso and milk added for additional aroma and richness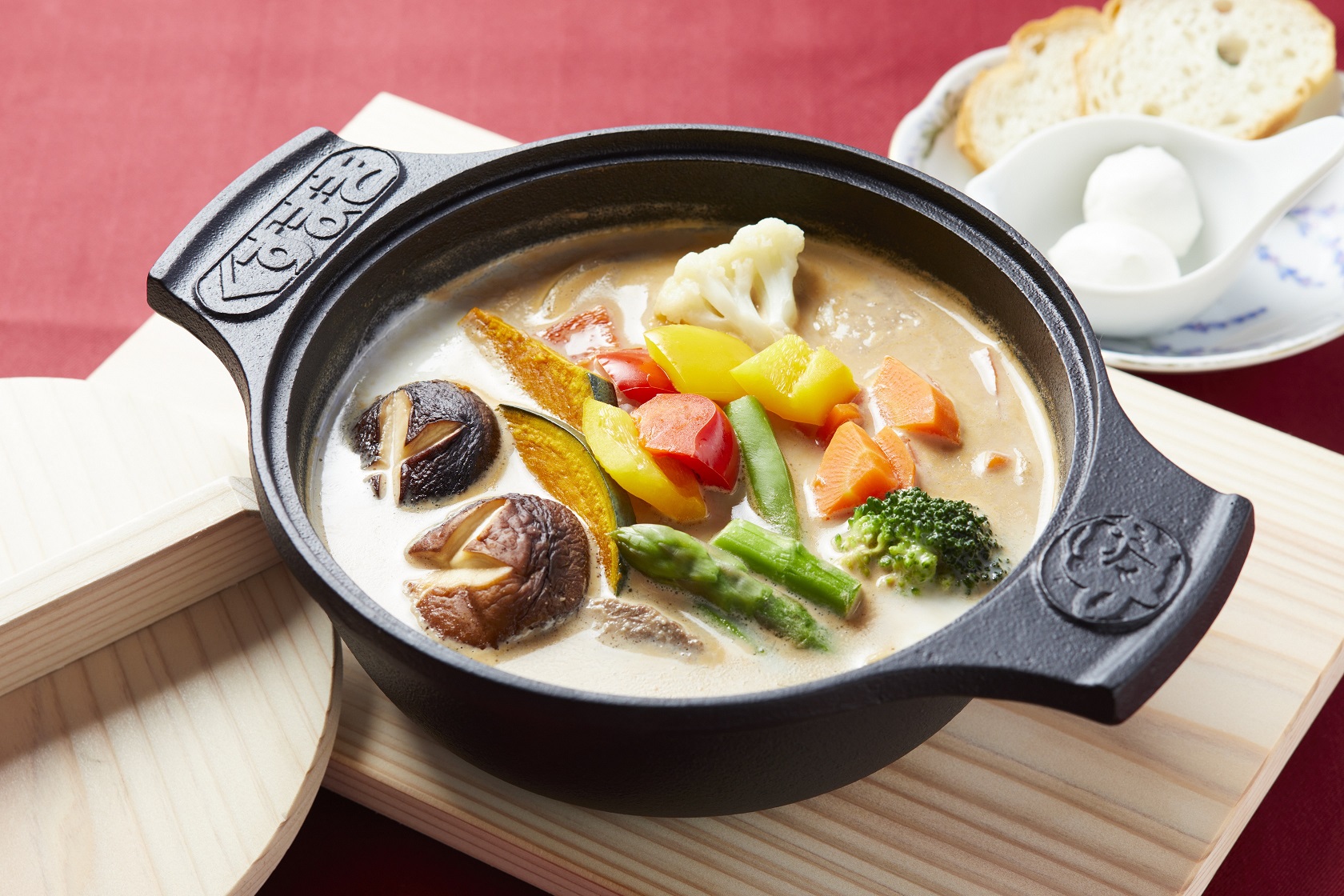 Chaka
Kuzumaki Milk Soup with a Chaka Twist
Characteristics: A thick miso soup using lots of Kuzumaki milk. Also has beef organ meats, pork and hard boiled eggs on top, completing the beef, pork and chicken combination.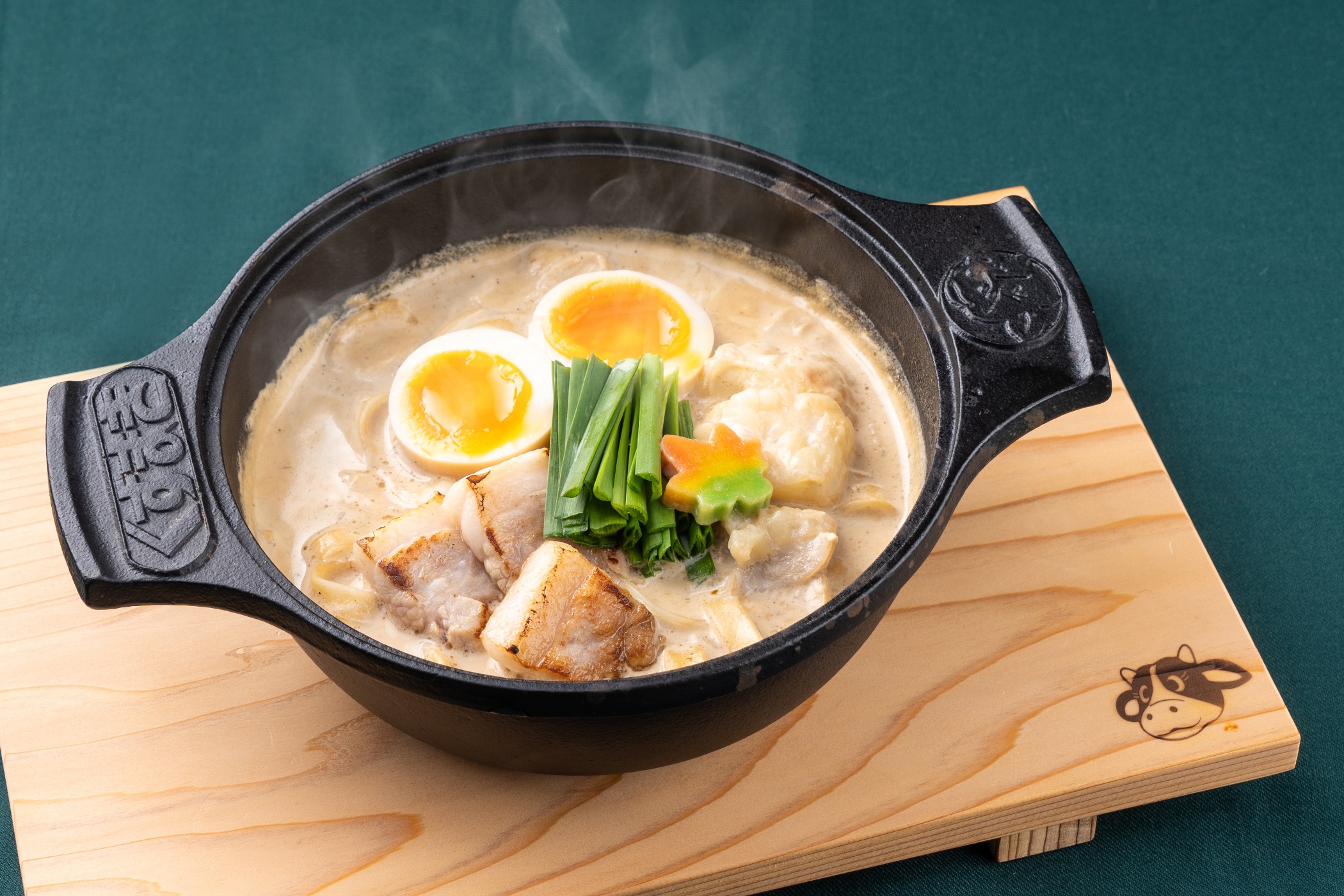 Community Lodgings Greentage
Burnt Miso Soup with Local Premium Beef
Characteristics: The soup is made from a combined miso (mostly red miso) that is slightly burnt in the pot before the dashi, made from kelp and bonito flakes, is added, giving it a deep flavor.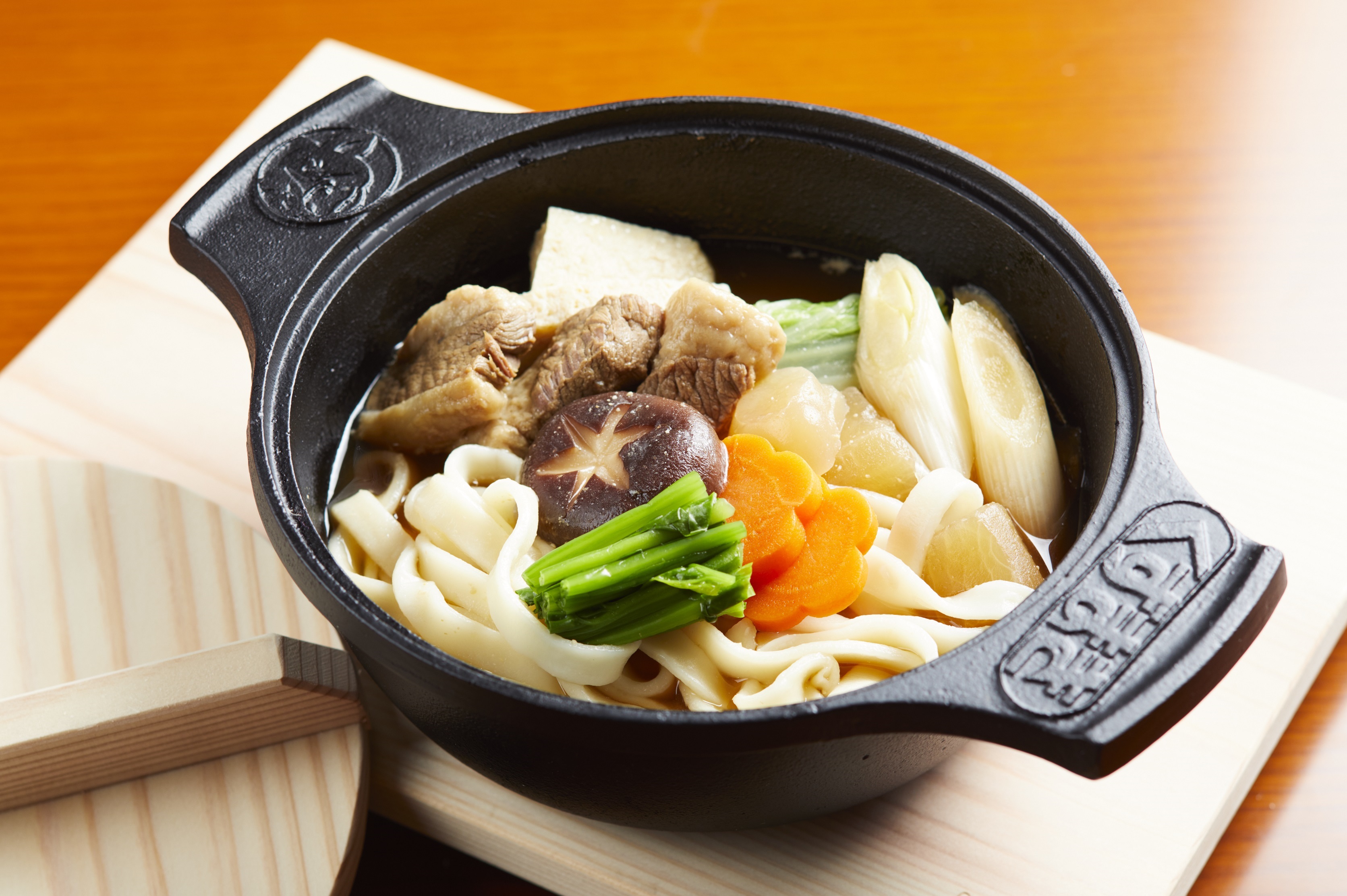 Mimore
Light Soup with a Hamburg Steak Made From Local Premium Beef
Characteristics: A light soup including the restaurant's specialty hamburg steak. By adding butter and cheese as you like, you are also able to enjoy a change in flavor.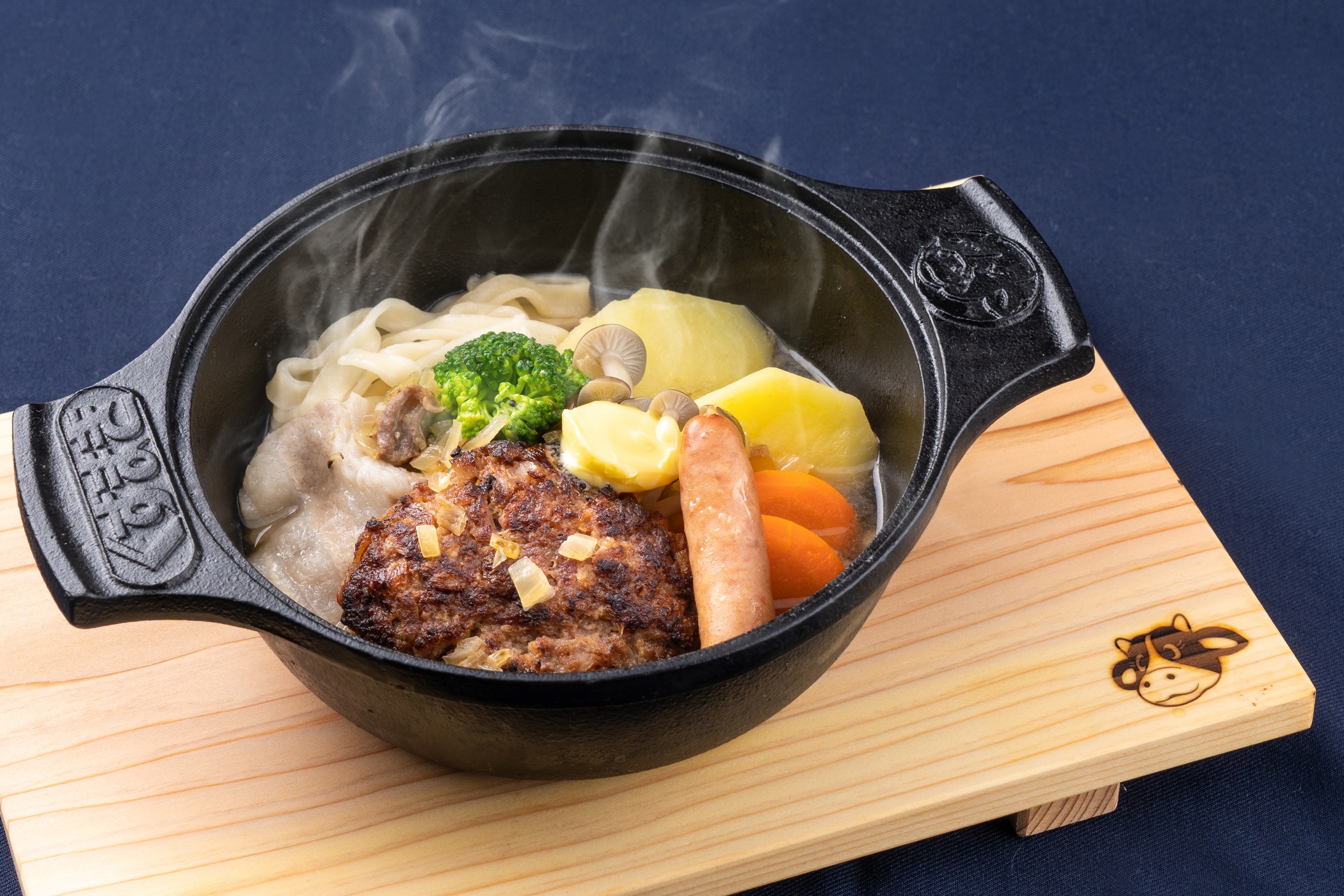 Mori no Kodama Building
Tomato and Red Wine Soup
Characteristics: A rich soup reminiscent of soup pasta made from tomatoes, olive oil, garlic and Kuzumaki wine.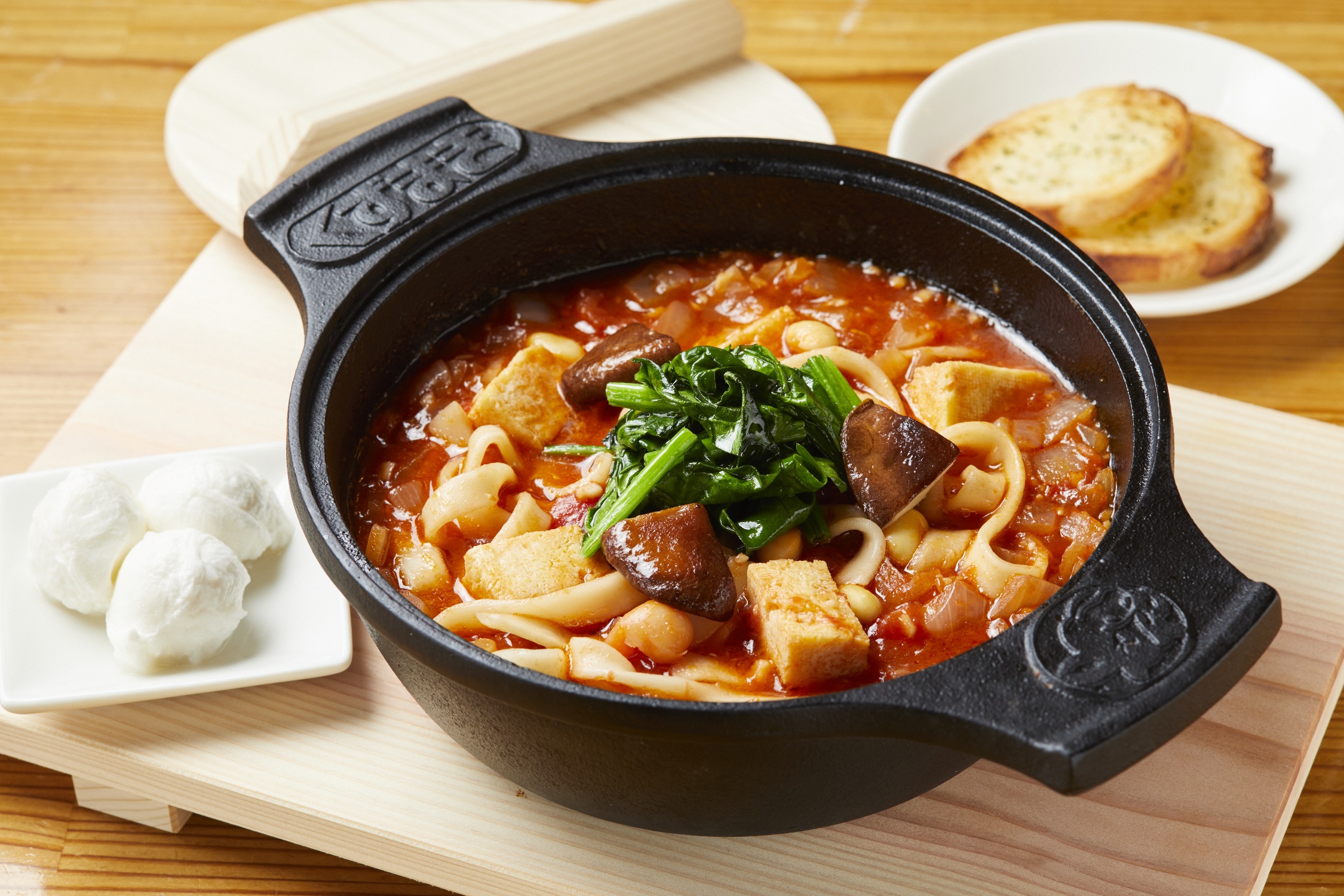 Libero
Slightly Spicy Soy Milk Soup
Characteristics: A slightly spicy soup reminiscent of dandan noodles using in-house soy milk. Contains ground pork, pork belly, chicken, chives, a raw egg and frozen tofu.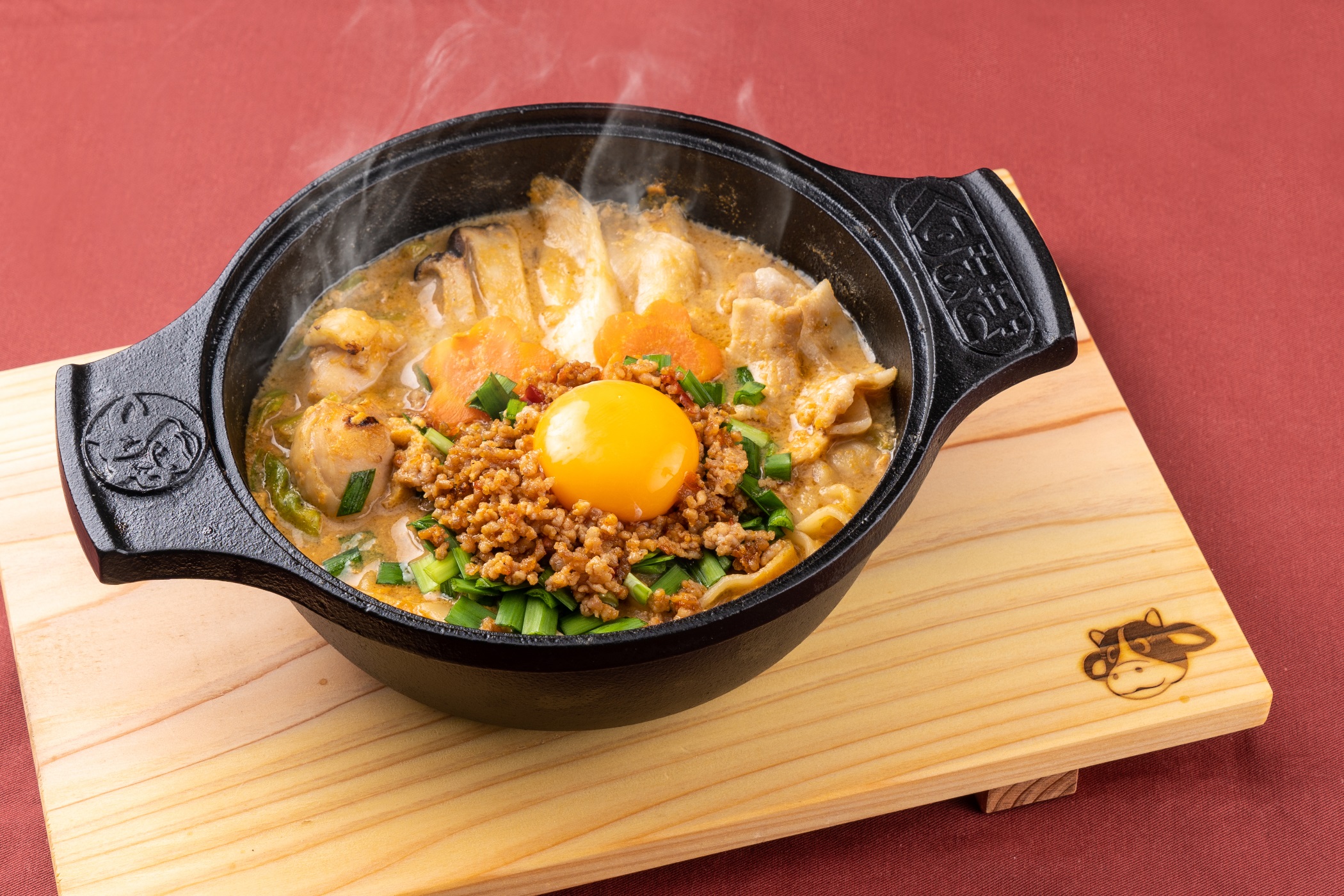 Kuzumaki Hotpot is an original dish that allows you to enjoy everything Kuzumaki has to offer. The first step towards a new food culture in town. Please come and enjoy!
Japanese
くずまき鍋を食べよう

 葛巻町は、北緯40°に位置する、ミルクとワインとクリーンエネルギーの町です。盛岡市から車で約90分。北上高地のまっただ中の町で、標高1,000mを超える高原には、「クリーンエネルギーのまち」のシンボルである風車が回っています。
 そんな葛巻町で今、話題の「くずまき鍋」を紹介します。
 くずまき鍋は、豊かな自然に育まれた葛巻町産の豊富な食材を使用し、町の郷土料理である平打ち麺「ひぼがはっと」が入っているのが特徴で、町内の飲食店が得意料理を活かしながら提供するオリジナル鍋です。
 取り分けスタイルではない1人前の鍋料理なので、気軽に食べられる点も魅力。各店を訪ね食べ比べるのもオススメです。
 保温性の高い南部鉄器で提供されるためじっくり加熱され、まろやかさがUP。町のキャラクター、ミルンちゃんが刻印された鍋と、町内のスギ材を活用した木蓋と敷板は、くずまき鍋のための特注品です。

 次の3つの条件を満たした鍋が「くずまき鍋」と呼ばれます。
  1.町産食材を1種類以上使用。
  2.町内の製麺所で作られた「ひぼがはっと(平打ち麺)」を使用。
  3.南部鉄器製の専用鍋で提供。
 【写真】

 「ひぼがはっと」とは、一体何なのでしょうか。
 「ひぼがはっと」とは、小麦粉を使った、きしめんのような平打ち麺のことで、町民にとっては、「そば」「ひっつみ」「かっけ」と並ぶ町の郷土料理です。
 「ひぼがはっと」の呼び名には、次のような諸説があるといわれています。

 『説1』
  幅の広いうどんが「ひもかわ」と呼ばれており、「ひもかわほうとう」が訛り、「ひぼがはっと」になったという説。
 『説2』
  葛巻では、うどん類を総じて「はっと」と呼んでおり、説1の「ひもかわ」と「はっと」の組み合わせが訛り「ひぼがはっと」になったという説。
 【写真】

 そんな「くずまき鍋」について、葛巻町の職員の方に聞いてみました。

 Q. くずまき鍋はどのようにして生まれたのですか?
 A. 町の食の魅力を県内外に発信することで、観光客の増加、町の活性化につなげることを目的としてスタート。町民に昔から馴染みのある麺「ひぼがはっと」と葛巻町産の食材を使った新たな特産品の開発を検討する過程で「鍋」になりました。
 Q. 町の方からの反響はいかがですか?
 A. ・町産食材を色んな味で楽しめる。
   ・店ごとに見た目や味が違うので、普段行かない店に行くきっかけになった。
   ・器がかわいい。
   などの声が寄せられています。
 Q. 今後、「くずまき鍋」の新たな発展はありますか?
 A. 夏にも楽しんでいただけるように、新メニューを現在開発中です。

 寒さ本番のこの時期にぴったりのあたたかい鍋。現在『提供店舗』は下記の6店舗!

 ・くずまき交流館プラトー
  モッツァレラチーズ入り味噌ミルク仕立て
  特徴:フォン・ド・ヴォー(仔牛のだし)をベースに、焦がし味噌やミルクを加え香ばしさとコクを出しています。
  【写真】
 
 ・茶香「くずまき牛乳入り茶香仕上げ」
  特徴:町の牛乳をたっぷり使用した味噌味の濃厚スープです。ホルモン、豚肉、ゆで卵がトッピングされ、「牛・豚・鶏」が一度に味わえます。
  【写真】
 
 ・ふれあい宿舎グリーンテージ「高原牛入り焦がし味噌仕立て」
  特徴:赤味噌ベースの合わせ味噌を熱々の鉄鍋で焦がし、鰹節と昆布でとっただしを加えた味わい深い一品です。
  【写真】
 
 ・みもれ「高原牛ハンバーグ入りあっさりスープ仕立て」
  特徴:あっさりした醬油ベースのスープに店の看板メニューのハンバーグが入っています。お好みでバターやチーズを加え、味の変化も楽しめます。
  【写真】
 
 ・森のこだま館「赤ワイン入りトマト仕立て」
  特徴:トマト、オリーブオイル、ニンニク、くずまきワインなどを使い、コクのあるスープパスタのような仕上がりです。
  【写真】
 
 ・リベロ「ピリ辛豆乳仕立て」
  特徴:自家製の豆乳を使用した、担々麵風のピリ辛スープです。豚挽肉、豚バラ肉、鶏肉、ニラ、生卵、郷土食である凍み豆腐が入っています。
  【写真】

 葛巻町の魅力をまるごと楽しめるオリジナルメニュー「くずまき鍋」。
 まちの新たな食文化としての第一歩。是非、おあげんせ(召し上がれ)