Welcome to the Museum of Stones and Kenji, a world where the minerals of the earth are brought to life and the history of engineer, agronomist, teacher, geologist, philosopher, activist, poet, and writer Kenji Miyazawa can be explored. The museum is also dedicated to the life of Suzuki Tozo who was the plant manager of the Former Tohoku Stone Crushing Plant in Higashiyama, Ichinoseki, where Kenji devoted his later years as a salesman and engineer. Both Kenji and Tozo sought after 'true happiness for everyone'.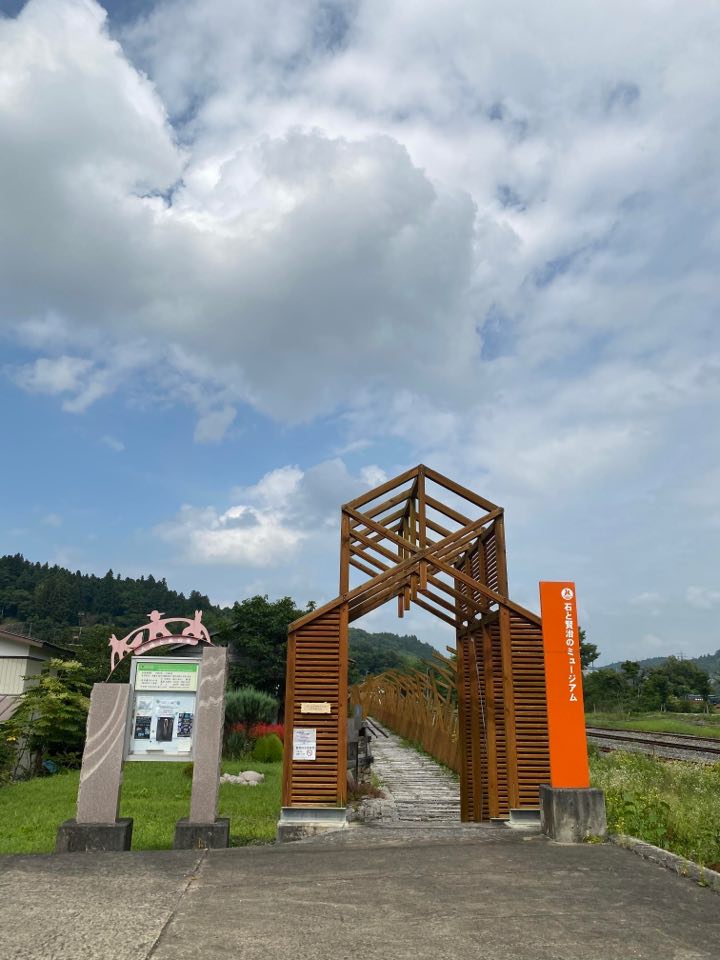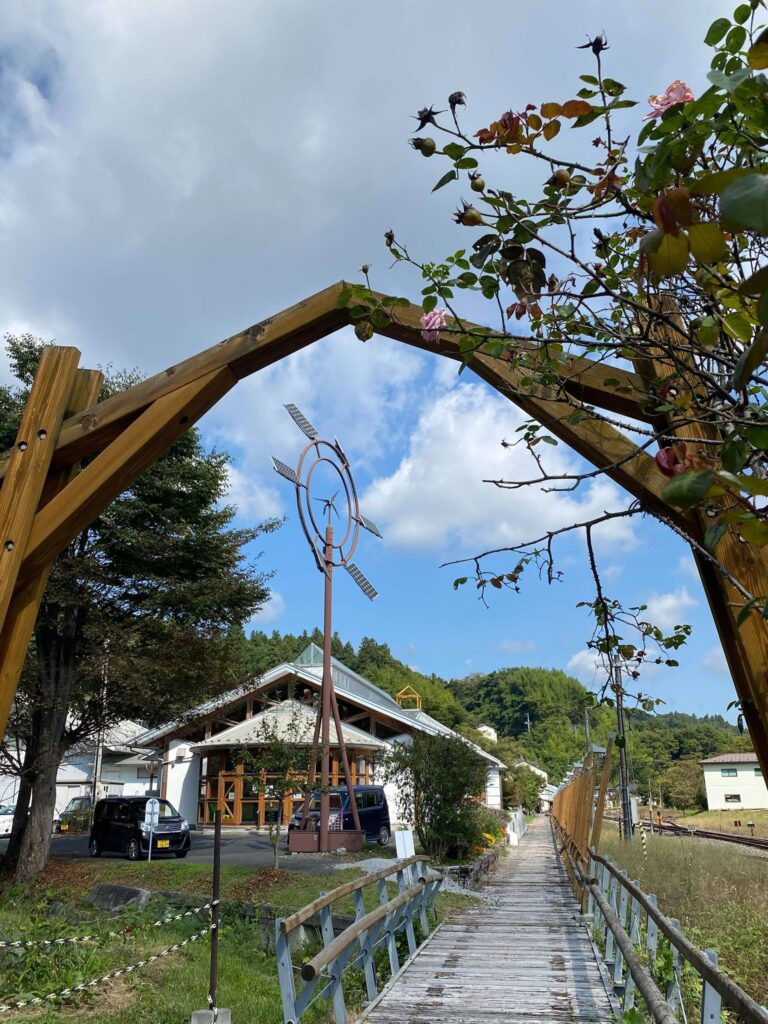 The museum consists of three facilities. The first being the Former Tohoku Stone Crushing Plant. The plant suspended its business operations in 1978 and is now registered as an Industrial Modernization Heritage, the first of its kind under the Cultural Property Registration System. Recently, the inside of the plant has been renewed and reopened to the public after three years.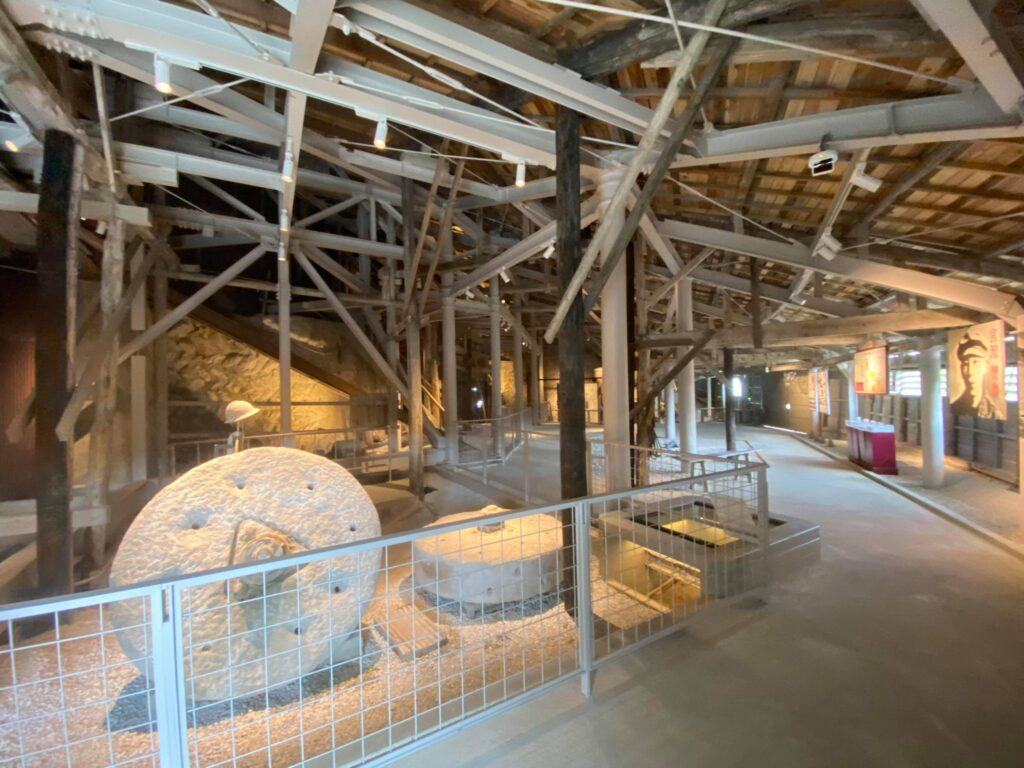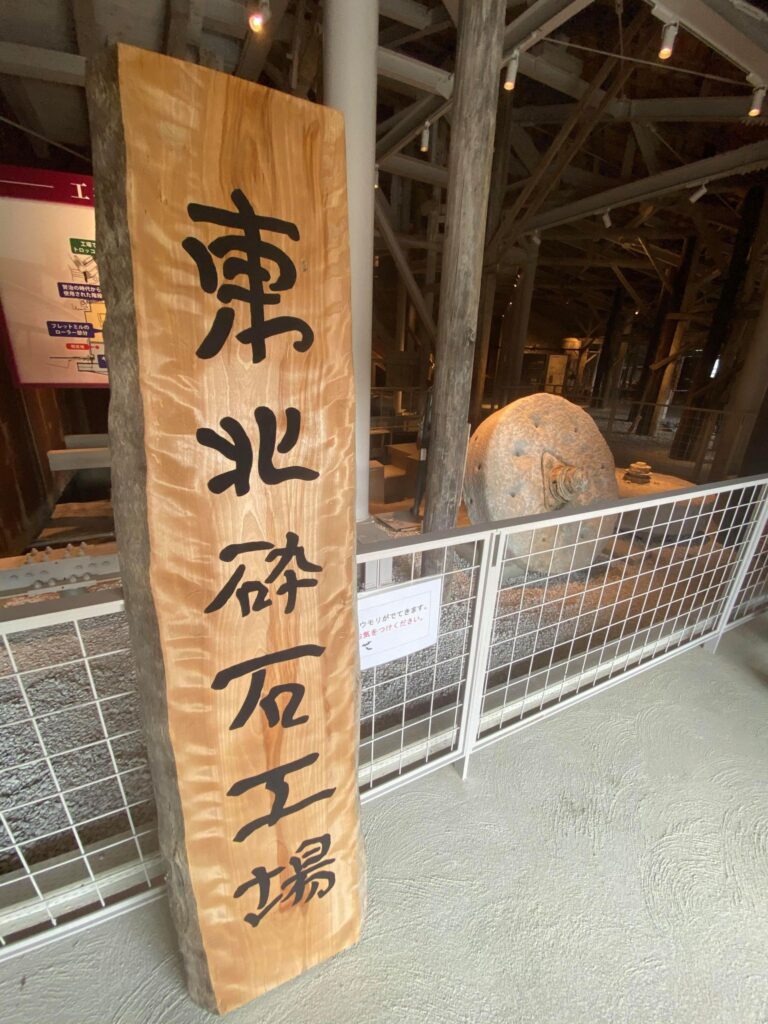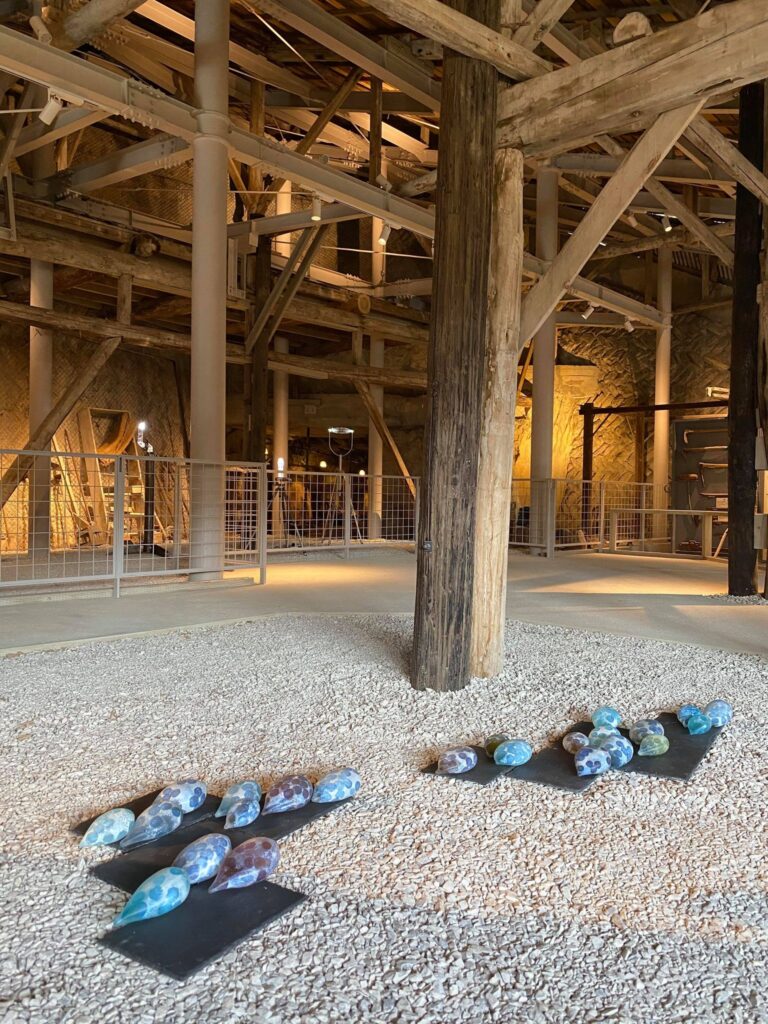 The second facility is the House of Sun and Wind where you can enjoy the Mineral Exhibition Room. As a child, Kenji would collect and obsess over beautiful rocks and earned the nickname 'Ishikko Ken' or 'stone kid Ken'. I'm sure he'd appreciate all the fascinating rocks on display such as ulexite or 'TV rock', sanukite, which makes a pleasant sound when struck, the many rocks which emit a different color when exposed to ultraviolet as well as fossil displays which includes a large ammonite. Other exhibitions display historical letters, Tohoku's agricultural history and Kenji's efforts in the region.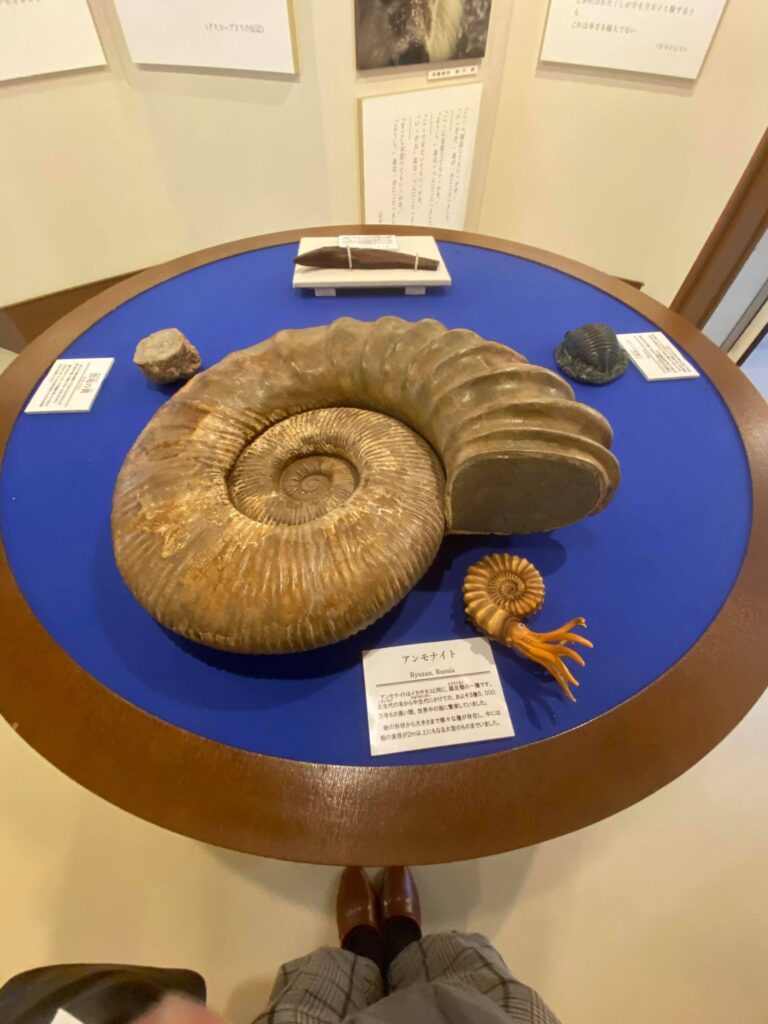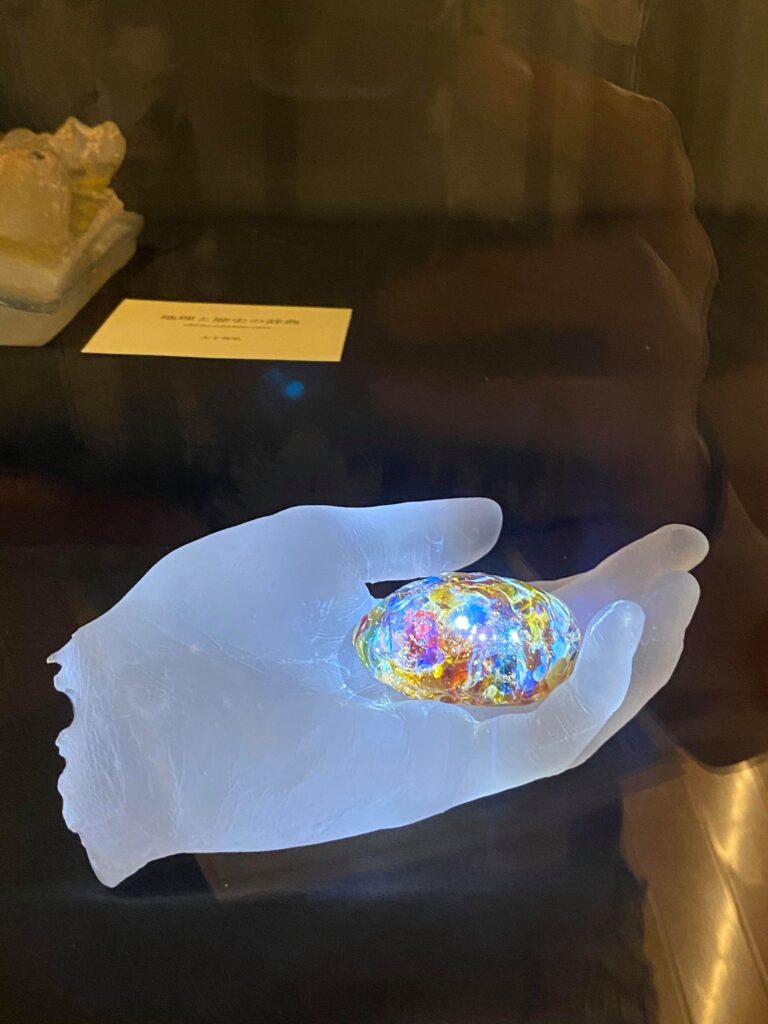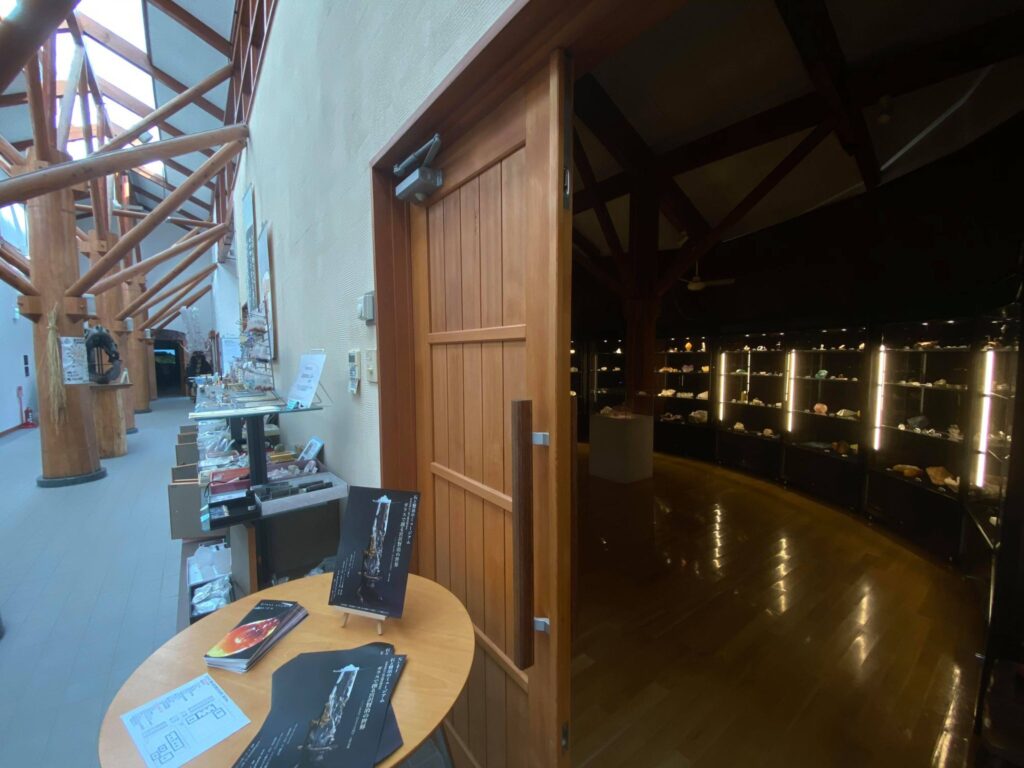 The third is the Soshido Library which consists of 8000 books that are related to Kenji or his passions such as science and literature.
The museum can be enjoyed visually, and some English and Chinese explanations are provided in the form of a pamphlet.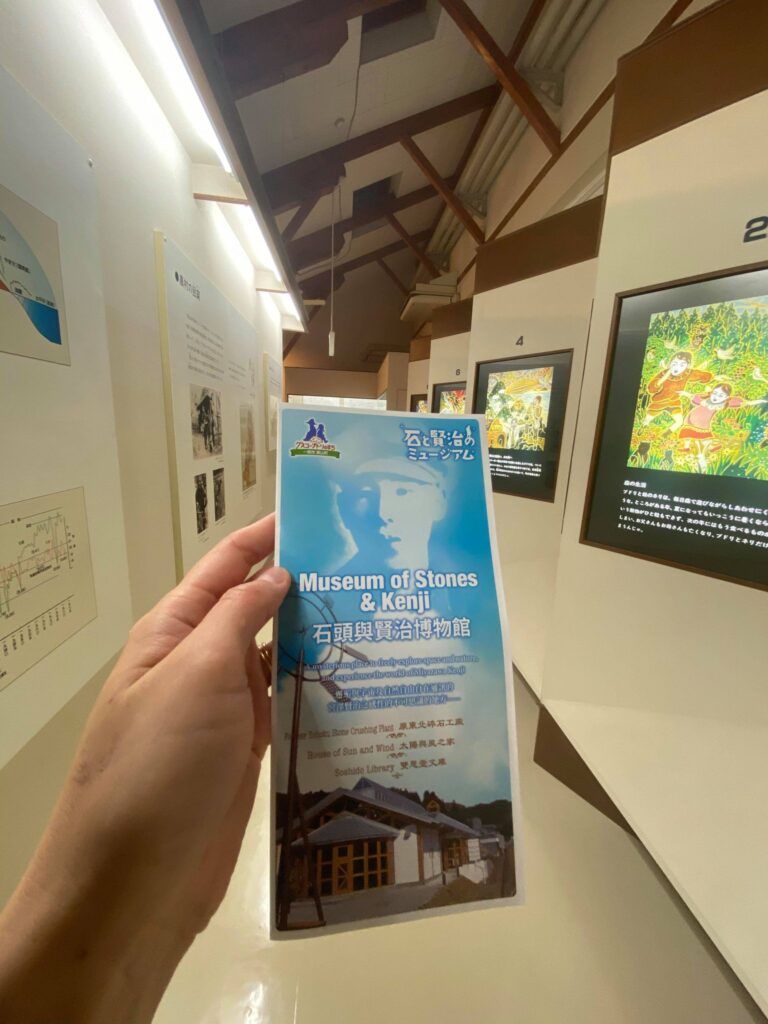 Although Kenji is widely known for his literature, the citizens of Higashiyama, Ichinoseki, have been touched by his kindness and efforts to help their farming community. The love of Kenji can be felt to this day throughout the prefecture, with facilities, statues, murals and events centered on him and his fairytales. Perhaps the most notable being the Miyazawa Kenji Fairytale Village at his birthplace, Hanamaki City where you can immerse yourself in his fantasy world.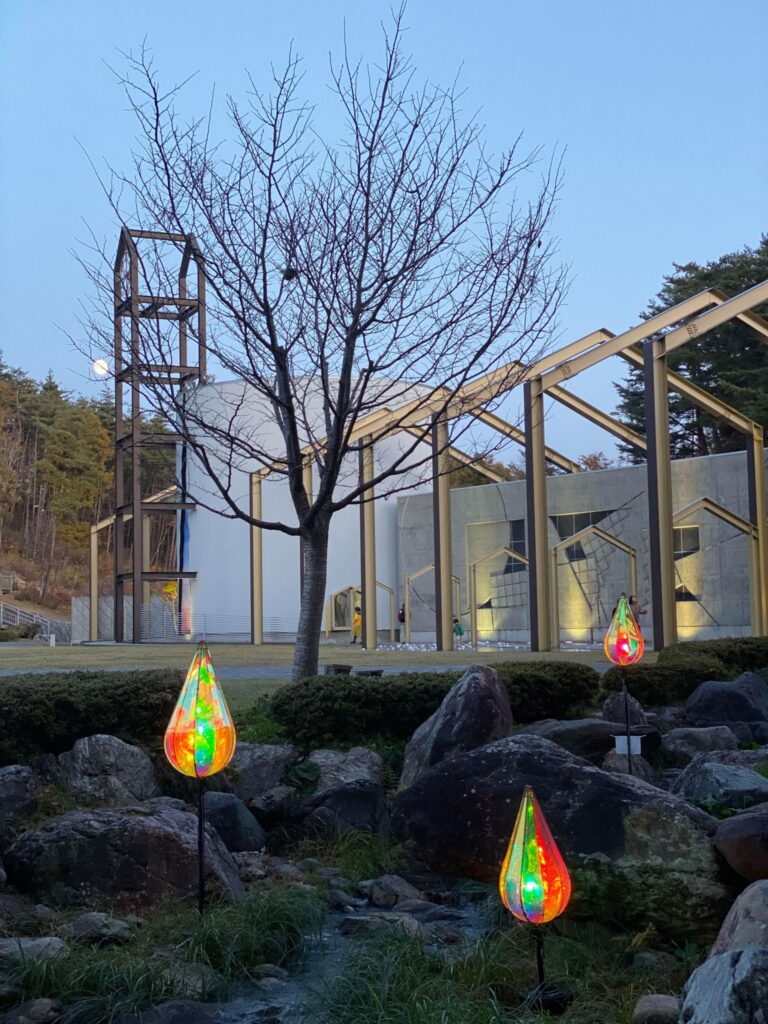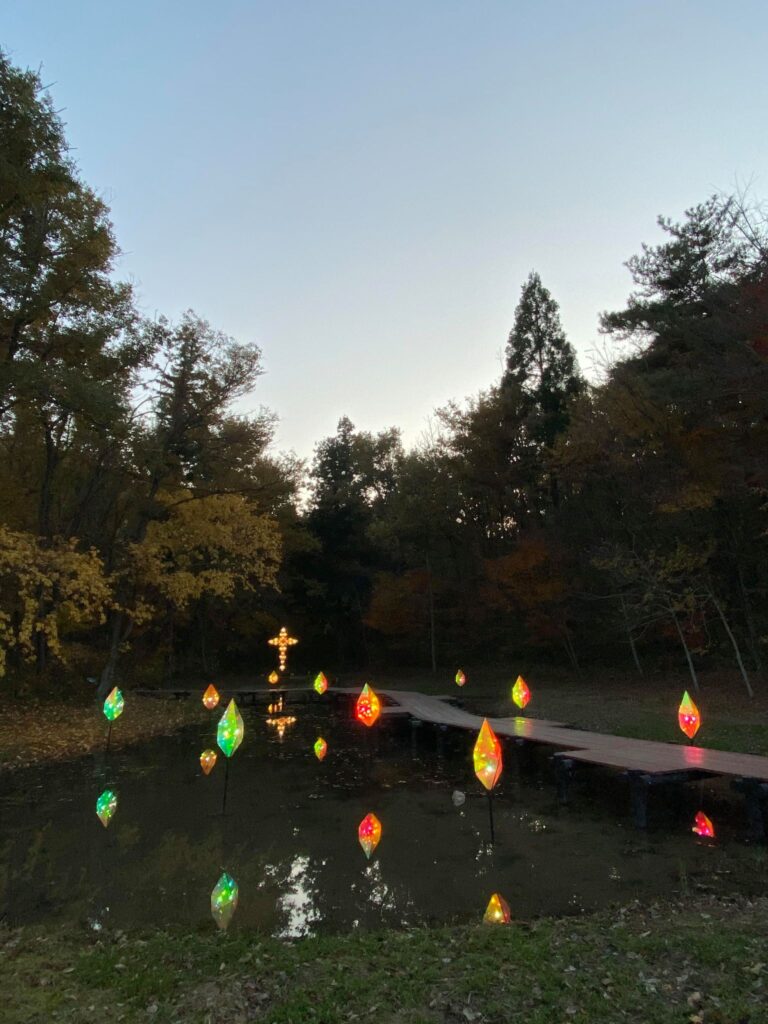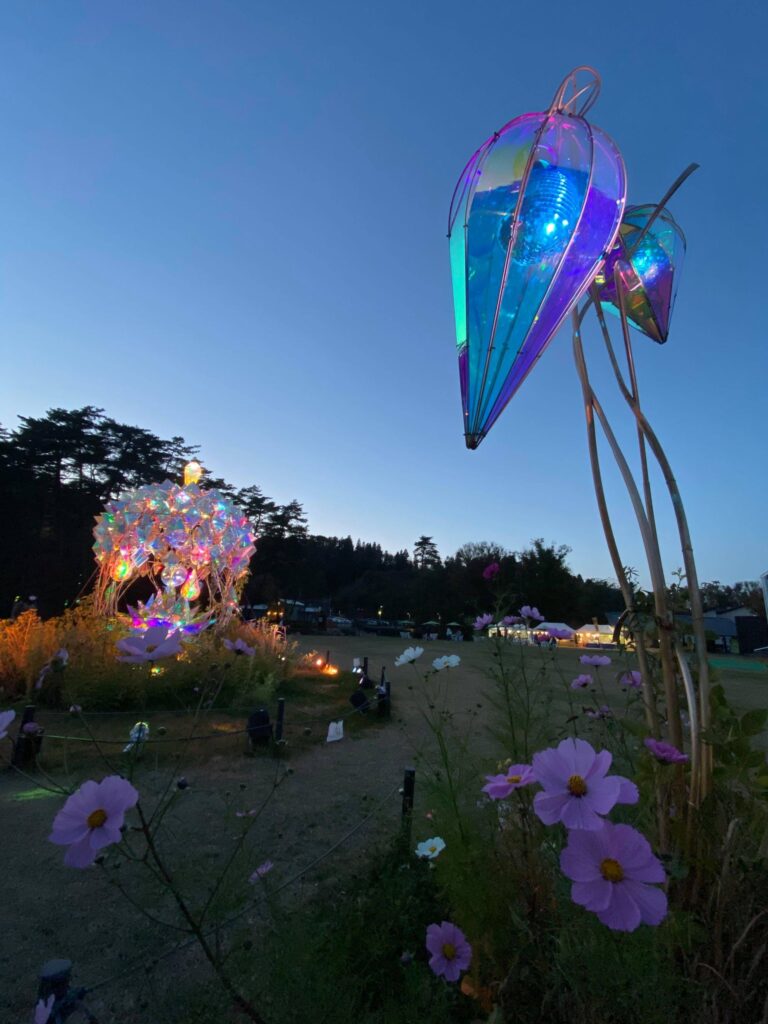 Lastly, Kenji's life although short, continues in the readers of his works. It is said that one of his most revered and recited poems 'Ame ni mo makezu' (Strong in the Rain) has a connection to his time in Higashiyama, and was written during Kenji's fight against the illness that took his life. The poem is considered by many to provide comfort in times of hardship. Here is Ame ni mo Makezu, translated by Roger Pulvers.
Strong in the rain
Strong in the wind
Strong against the summer heat
and snow
He is healthy and robust
Free from desire
He never loses his temper
Nor the quiet smile on his lips
He eats four gō of unpolished rice
Miso and a few vegetables a day
He does not consider himself
In whatever occurs … his
understanding
Comes from observation and
experience
And he never loses sight of things
He lives in a little thatched-roof hut
In a field in the shadows of a pine
tree grove
If there is a sick child in the east
He goes there to nurse the child
If there's a tired mother in the west
He goes to her and carries her sheaves
If someone is near death in the south
He goes and says, "Don't be afraid"
If there are strife and lawsuits in
the north
He demands that the people put
an end to their pettiness
He weeps at the time of drought
He plods about at a loss during
the cold summer
Everyone calls him "Blockhead"
No one sings his praises
Or takes him to heart
That is the kind of person
I want to be
Japanese
石と賢治のミュージアム と 「雨ニモマケズ」

石と賢治のミュージアムへようこそ。ここは地球の鉱物が生き返る世界です。技師、農学者、教師、地質学者、哲学者、活動家、詩人、作家であった宮沢賢治の歴史を探究することができます。博物館は、旧東北砕石工場の工場主であった鈴木東蔵と、旧東北砕石工場に販売員・技師として勤め、晩年の人生をささげた賢治を記念したものです。 賢治も東蔵も「みんなのほんとうの幸せ」を求めていました。

博物館には3つの施設があります。 まずは旧東北砕石工場です。 こちらは1978年に操業を中止し、現在は「文化財登録制度」として初めての産業近代化遺産に登録されています。 近頃、工場内部がリニューアルされ、4年ぶりに一般公開されました。

2つ目の施設は、鉱物展示室がある太陽と風の家です。賢治は子供の頃、美しい石を集めてそれらに取りつかれ、「石ッコ賢さん」と呼ばれていました。ウレキサイト、通称「テレビロック」、たたくと心地よい音を出すサヌカイト、紫外線にあてると別の色を発する多くの石、大きなアンモナイトが含まれる化石のディスプレイなど、賢治が好んだであろう不思議な石が展示されています。 他の展示室では、歴史的な手紙、や東北の農業の歴史のほか、この地域での賢治の取り組みなどが紹介されています。

3つ目は、賢治や科学、文学などの彼に関連する8000冊の本が置いてある双思堂文庫です。
石と賢治のミュージアムは視覚的に楽しむことができ、英語と中国語の説明パンフレットもあります。

賢治は文学で広く知られていますが、一関市東山町の市民は、彼の親切さと地域の農業を助けるための努力に感謝し続けています。 賢治への愛情は、現在も岩手県全体で、彼と彼の童話を中心とした施設、彫像、壁画、イベントを通して感じることができます。 彼の生誕の地である花巻市の宮沢賢治童話村はおそらく最も有名な場所でそこでは彼の幻想的な世界に夢中になってしまうことでしょう。

最後に、賢治は短い人生にもかかわらず、彼の作品は多くの人に愛読されています。 彼の最も尊敬され、朗読された詩の1つである「雨ニモマケズ」は、東山町にいた時期と関係があり、命を落とした病気と闘病中に書かれたと言われています。 この詩は、困難な時に安らぎを与えると多くの人々に親しまれています。
こちらがロジャー・パルバース訳の雨ニモマケズです。

Strong in the rain
Strong in the wind
Strong against the summer heat
and snow
He is healthy and robust
Free from desire
He never loses his temper
Nor the quiet smile on his lips
He eats four gō of unpolished rice
Miso and a few vegetables a day
He does not consider himself
In whatever occurs … his
understanding
Comes from observation and
experience
And he never loses sight of things
He lives in a little thatched-roof hut
In a field in the shadows of a pine
tree grove
If there is a sick child in the east
He goes there to nurse the child
If there's a tired mother in the west
He goes to her and carries her sheaves
If someone is near death in the south
He goes and says, "Don't be afraid"
If there are strife and lawsuits in
the north
He demands that the people put
an end to their pettiness
He weeps at the time of drought
He plods about at a loss during
the cold summer
Everyone calls him "Blockhead"
No one sings his praises
Or takes him to heart
That is the kind of person
I want to be