Throughout my years writing for the Kitakami Times, I have showcased many of Ichinoseki's attractions including mountains hikes, camping, tourist spots and museums, but I had left out a major demographic! The precious children.
Here are a few places in Ichinoseki for your young children to enjoy.
Ichinoseki Yusuichi Memorial Park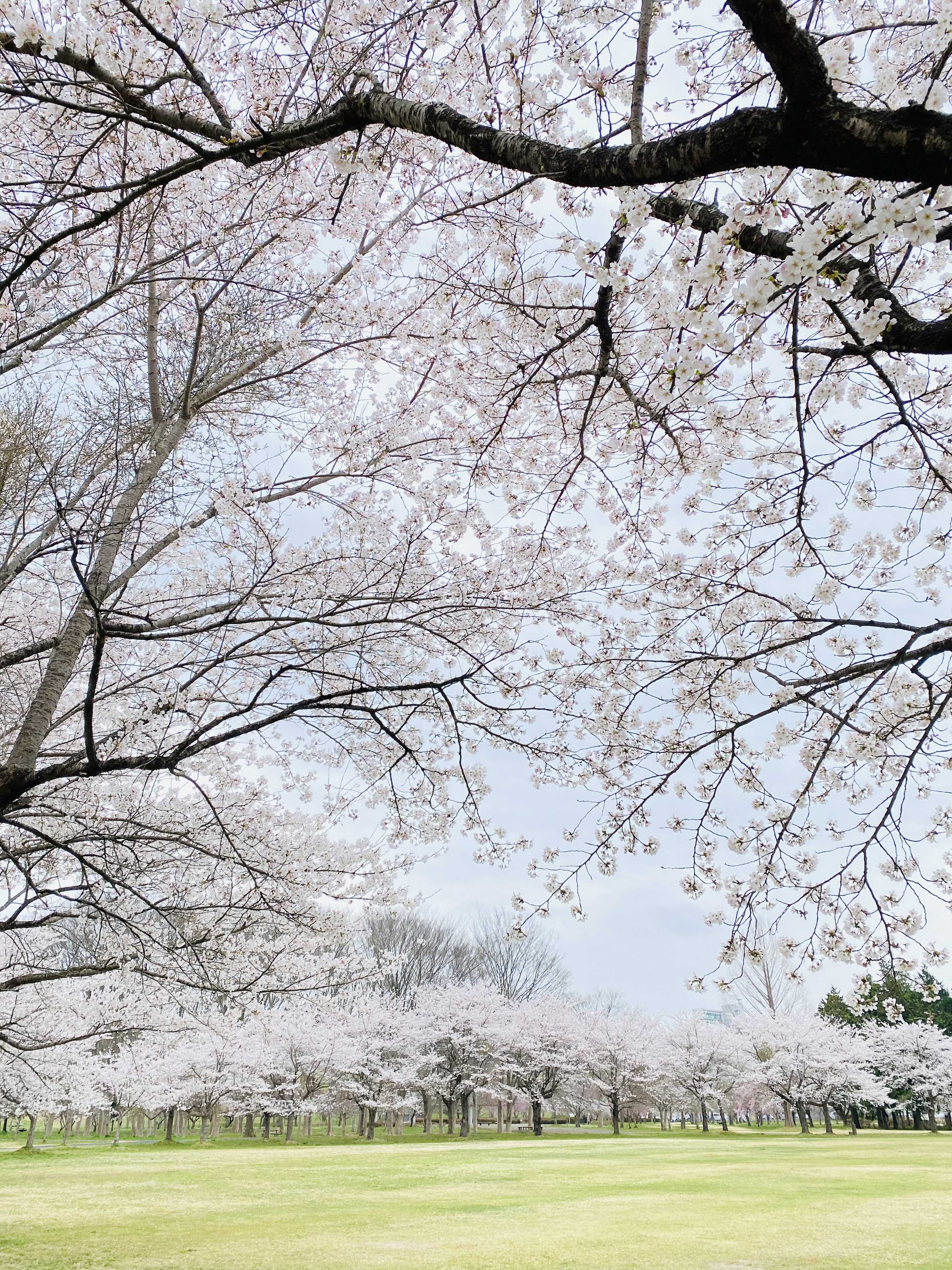 This expansive park is famed for its 1,000 cherry trees of 100 varieties that bloom in the spring. On sunny days you'll see people enjoying nature walks, jogging, and cycling. It's a wonderful place for picnic and there is also a barbecue area that can be reserved. A small, shallow rock pond is also a popular place for children to gather and play in.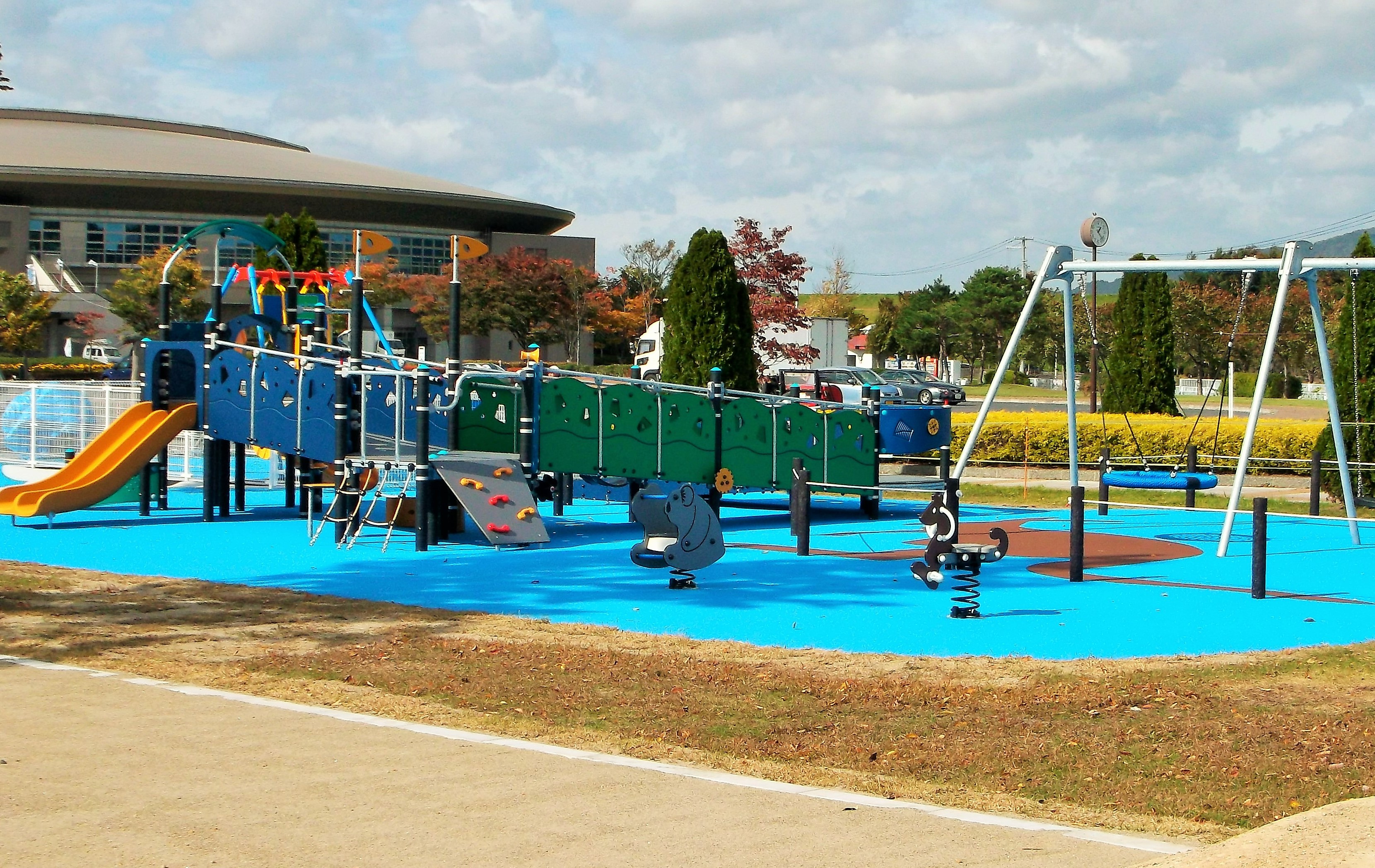 There are two playgrounds in the vicinity which cater to children of all ages. One of which is the Australia Japan Friendship Park which opened in 2015 and was developed by Ichinoseki's sister city (region), the Central Highlands, Australia. The park introduced Japan's first swing that can be ridden in a wheelchair which is in line with the concept of the park, 'A place with no barriers'. The park is adjacent to the Ichinoseki General Gymnasium, so there is plenty of parking.

Kid's Land Mo-ri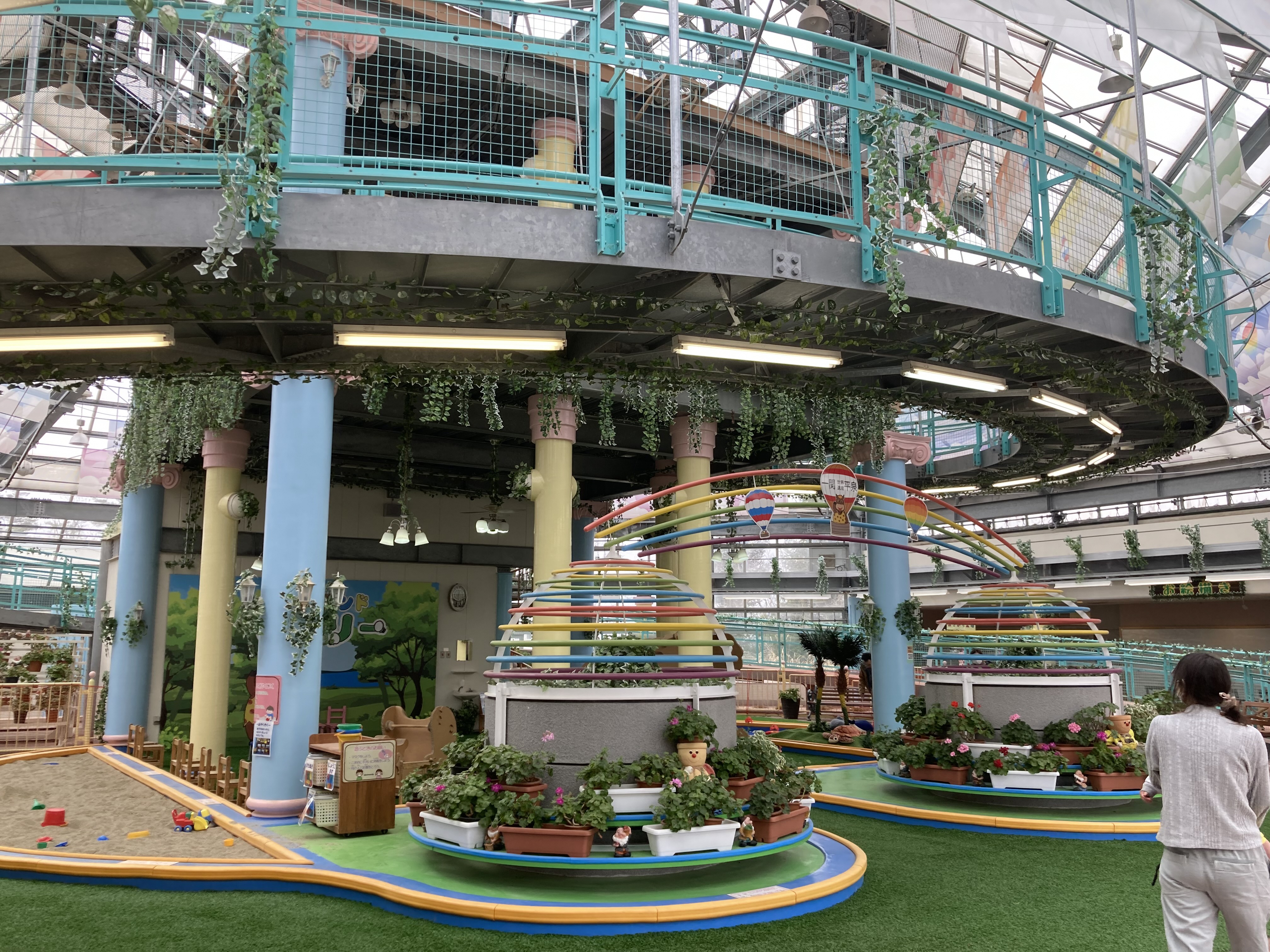 Raining? We've got you covered. Kid's Land Mo-ri is a play area for young children.
Admission to this brand-new indoor playground, which is located in Hana's to Izumi Park, is free for everyone.
The repurposed Begonia pavilion, with its glassed roof and six play areas that include a sandbox, bouldering, and a drawing area, is perfect for families. Younger children can play with toys, picture books, and cardboard equipment in the baby area. The adjacent Hazumi restaurant serves adorable ice cream crepes and ice creams with animal themes.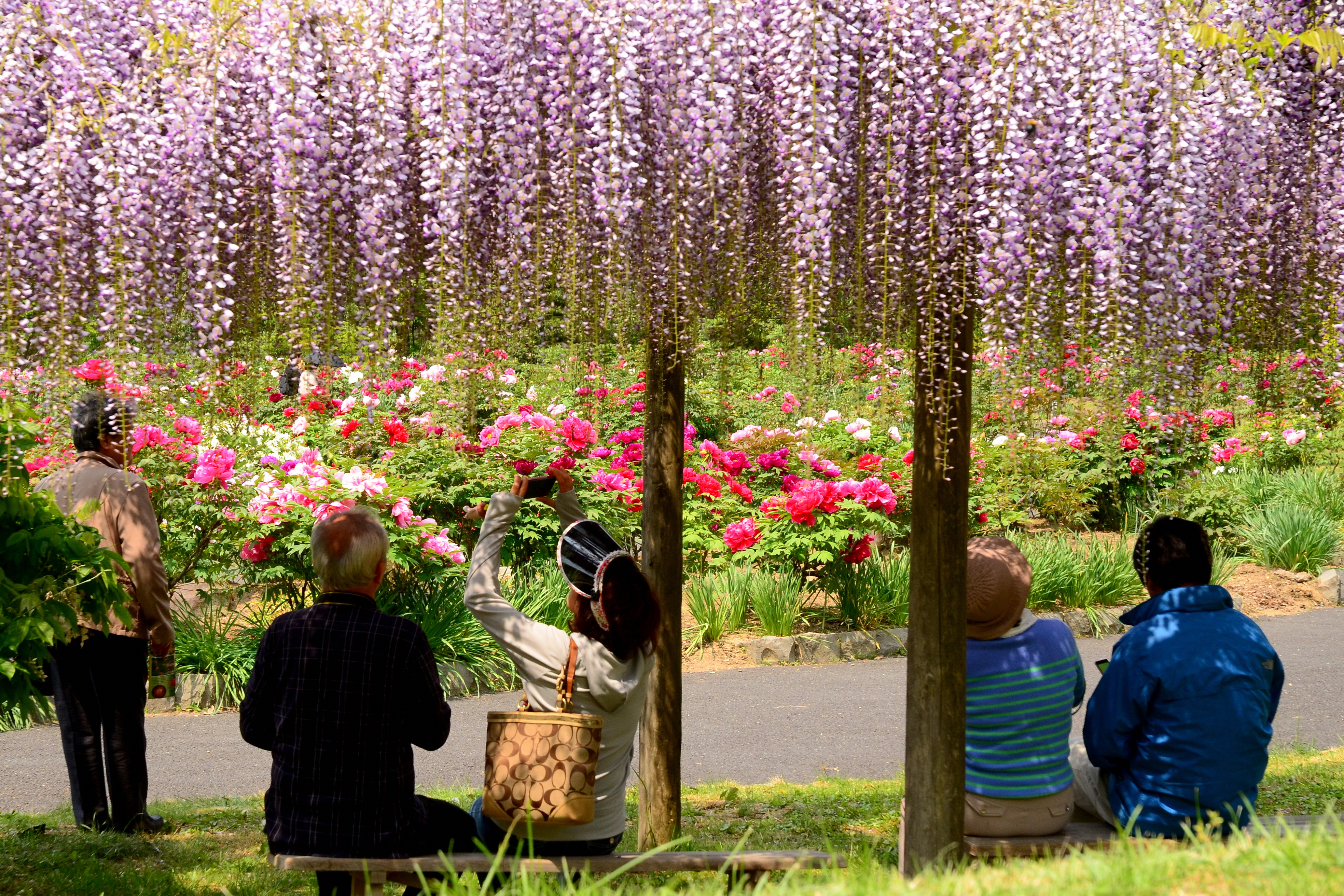 A sizable outdoor begonia garden, which is in full bloom in May, is located on the same grounds. The 4,000 peony trees and 3,000 peony plants of numerous species blossom exquisitely in the 3-hectare park, which is one of the largest in the Tohoku region.
Details:
Admission: Free
Hours: 10:00 am to 4:00 pm.
Closed on Wednesdays and Thursdays.
For inquiries, call the park (0191-82-4066)

Shinyu Onsen (hot spring) Center Area
The Shinyu hot spring area has some wonderful seasonal activities. May is personally my favourite time of year as you are greeted with the intensely bright, young green leaves. Across from the hot spring center is a campsite with beautiful log cabins.



In the summer months of ~mid-July and August, Jyabu Jyabu Park has fresh water flowing from the mountain into its large star-shaped mini pond. There's also a playground area which is open generally from late April to October. In winter, keep an eye out for snow events. Last year, a large snow maze, equivalent to that of 4 tennis courts was built. In the free space, families can get creative and build igloos or have a good ol' snowball fight.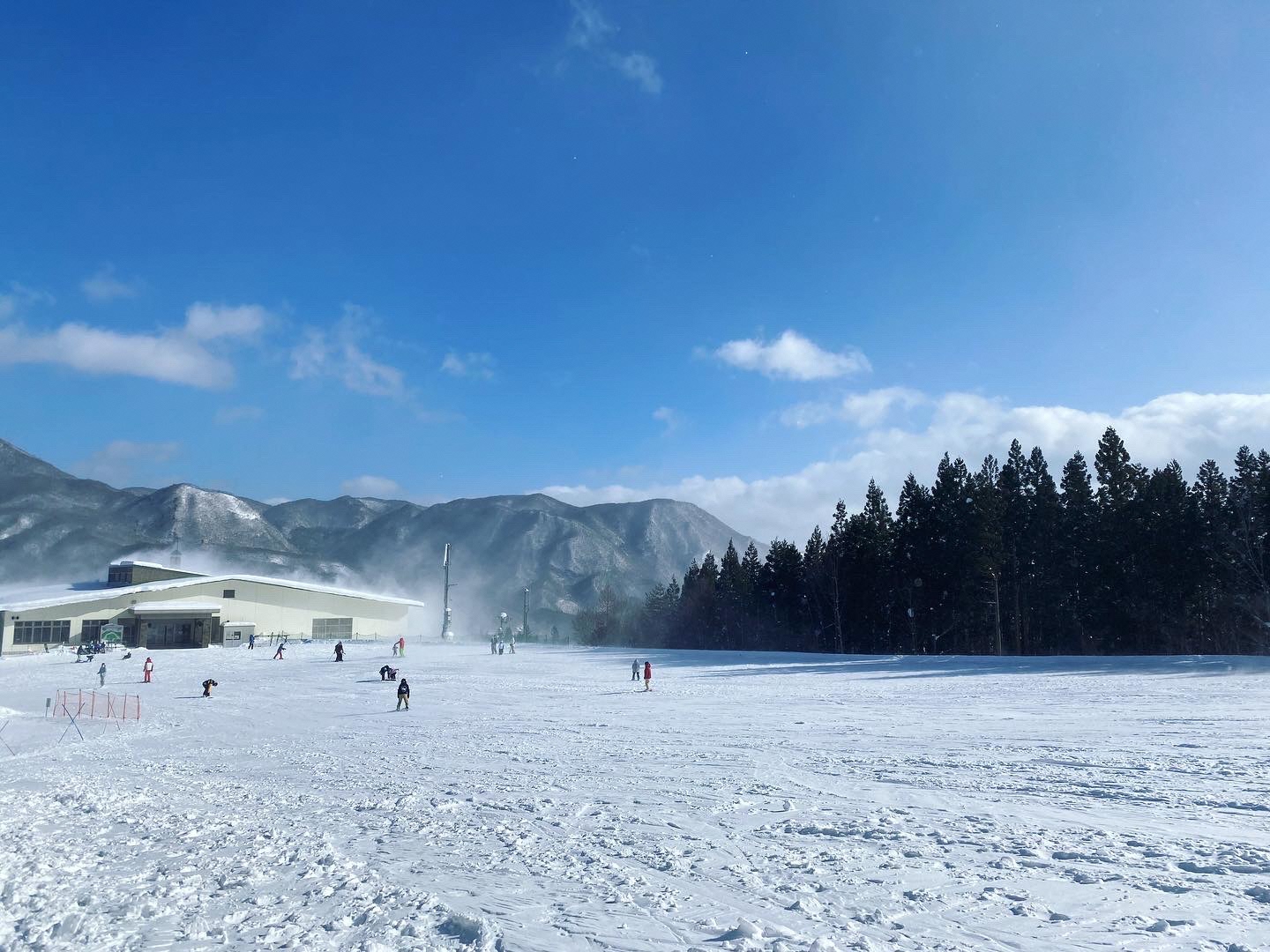 Matsurube Snowland, is also a five-minute drive from the hot spring center and is great for beginner snowboarders or skiers. After the snow, there's nothing better than a dip in the hot spring to finish off the day.
Details
TEL: 0191-39-2713(Shinyu Onsen Center)
For enquiries regarding the snow event inquire to the Ichinoseki Hiraizumi DMO.
Japanese
小さい子が楽しめる一関の遊び場
長年「THE KITAKAMI TIMES」に寄稿し、山歩き、キャンプ、観光地、博物館など、一関の魅力を数多くご紹介してきましたが、肝心な子供たちのための記事を書いていませんでした。小さいお子様でも楽しめる一関の遊び場をご紹介いたします。

一関遊水地記念緑地公園
一関遊水地記念緑地公園は、春になると100種1,000本の桜が咲き誇る広大な公園です。
晴れた日には散歩やジョギング、サイクリングを楽しむ人々の姿が見られます。
ピクニックに最適な場所で、予約可能なパーベキューエリアもあります。小さな浅い岩の池は、子供たちが集まって遊ぶのに人気の場所です。
敷地内には2つの遊び場があり、幅広い年齢の子供たちに対応しています。
その一つは2015年にオープンしたオーストラリア・ジャパン・フレンドシップパークで、一関市の姉味都市(地域)であるオーストラリアのセントラル・ハイランズ市が提供したものです。公園のコンセプトである「障壁のない場所」の考え方に基づき、日本初の車いすのままで乗れるプランコを設置されました。
この公園は一関総合体育館に隣接しているので、駐車スペースもたくさんあります。

キッズランドモーリー
雨の日はどうするかって?心配ありません。キッズランドモーリーに小さなお子様向けの遊び場があります。花と泉の公園にある新しい屋内遊び場で入場料は無料です。再利用されたガラス張りの屋根ベゴニア館は、サンドボックス、ボルダリング、ドローイングエリアを含む6つの遊び場があり、家族連れに最適です。
小さなお子様は、おもちゃや絵本、ダンボール遊具などで遊ぶことができます。
隣接するレストランはずみでは、愛らしいクレープや動物をテーマにしたアイスクリームを提供しています。
5月に満開になる広大な屋外バゴニアガーデンが同じ敷地内にあります。
東北最大級の広である3ヘクタールの公園に、約4,000株のぼたんと多品屋3,000株のぼたんが綺麗に咲きます。

真湯温泉センター周辺
真湯温泉センター周辺では、四季折々の素晴らしいアクティビティを楽しめます。
個人的には、爽やかな若葉が迎えてくれる5月が一番好きな時期です。温泉センターの向かい側には、美しいログハウスのあるキャンプ場があります。
7月中旬から8月の夏の間、ジャブジャブ広場には山からの淡水が大きな星型の池に流れ込みます。遊び場エリアもあり、通常4月末から10月頃までオープンしています。冬は雪イベントにもご注目ください。昨年はテニスコート4面分に相当する大規模な雪の迷路が完成しました。フリースぺースでは、家族が創造力を発揮してイグルーを作ったり、古き良き雪合戦をしたりできます。
温泉センターから車で5分のところにある祭時スノーランドは初心者のスノーボーダーやスキーヤーに最適です。
雪遊びをした後は、温泉に浸かって一日を締めくくると最高です。