Buckwheat noodles, or soba noodles, are a a super healthy gluten-free, phytonutrient ingredient. In Japan, 'soba' refers to soba noodles. You can find different types of soba noodles which vary in consistency depending on the amount of buckwheat flour used such as8割そば (hachi-wari-soba) which is 80% buckwheat flour/20% flour and十割そば (ju-wari-soba) which is noodle made of 100% buckwheat flour and not mixed with other flours. You can also find soba noodles mixed with green tea or mulberry leaves! Soba noodles can be bought dried or fresh at any Japanese supermarket.
What I love about buckwheat is that it is super versatile. It's possible to have a full course of buckwheat which is something I have done before. For a snack, there is something called 'sobagaki' which is deep-fried buckwheat flour (sobako) which has a crispy exterior and soft, smooth interior – almost mochi-like. As a main you can have cold or hot soba noodles, and as a drink 'sobayu' (the hot water used to cook the soba noodles). If you want to try something that isn't noodles, you can try buckwheat bread. For dessert, buckwheat pudding (my favorite topping is rhubarb jam).
During the summer, I love to eat my go-to healthy instant noodle dish, 'cold soba noodles'. I used to think that noodles and dipping sauce sounded super boring but I have discovered some delicious condiments that complement the dish.
Condiments/garnish recommendations: grated horse radish (grate lightly to achieve fluffy and less bitter outcome, cut the water by squeezing what you have grated), shredded dried nori, chopped spring onion, ginger, wasabi, sesame seeds, 'kanzuri' – a type of chili paste with yuzu, rice-malt and salt. Even just having one or two of these condiments is fine, I would not recommend having all of these at once with your soba.
Ingredients and method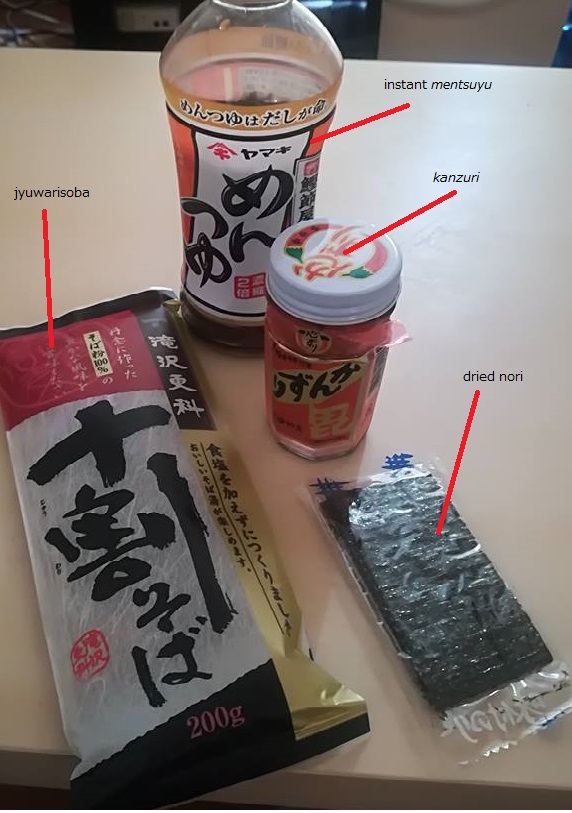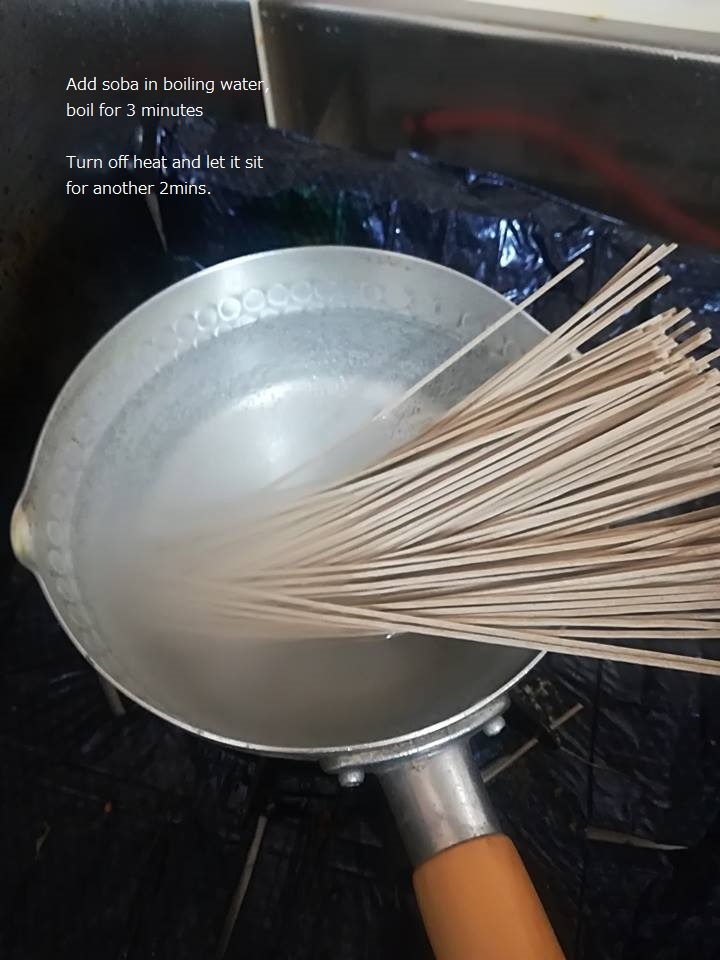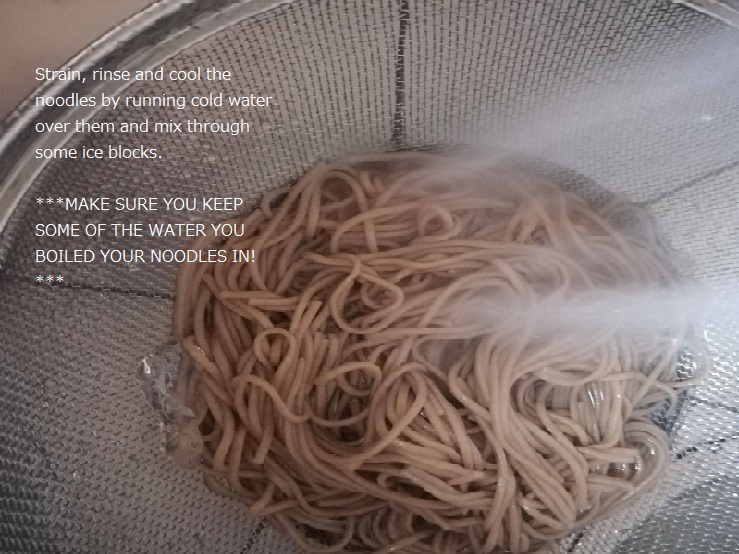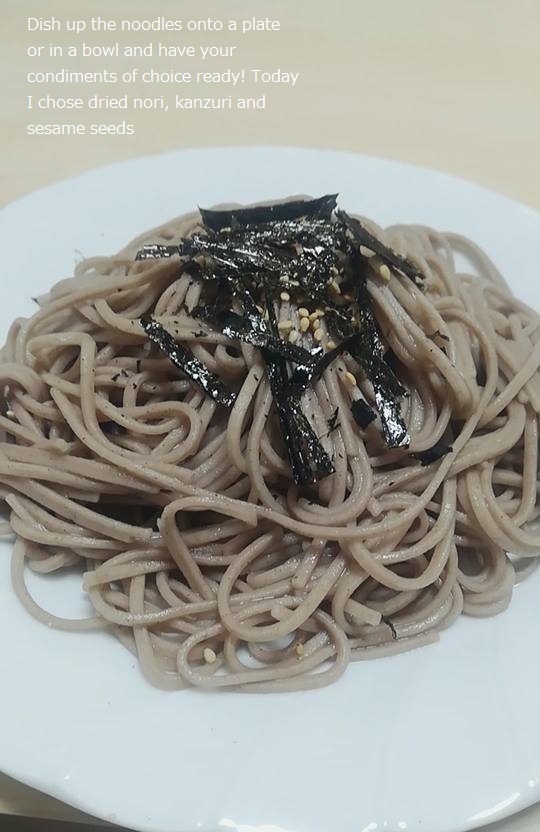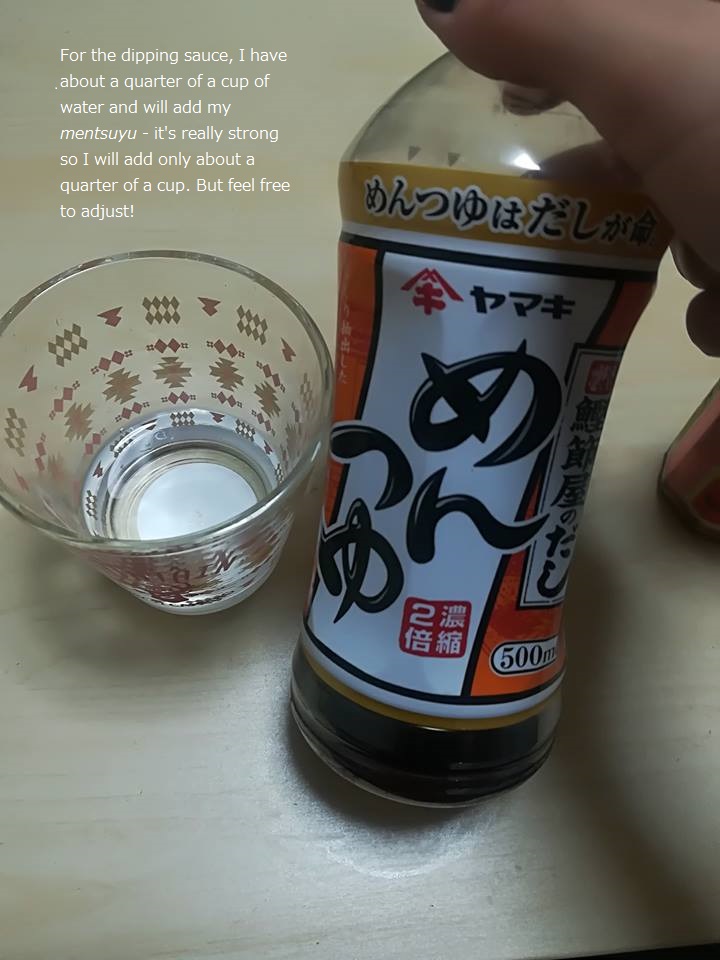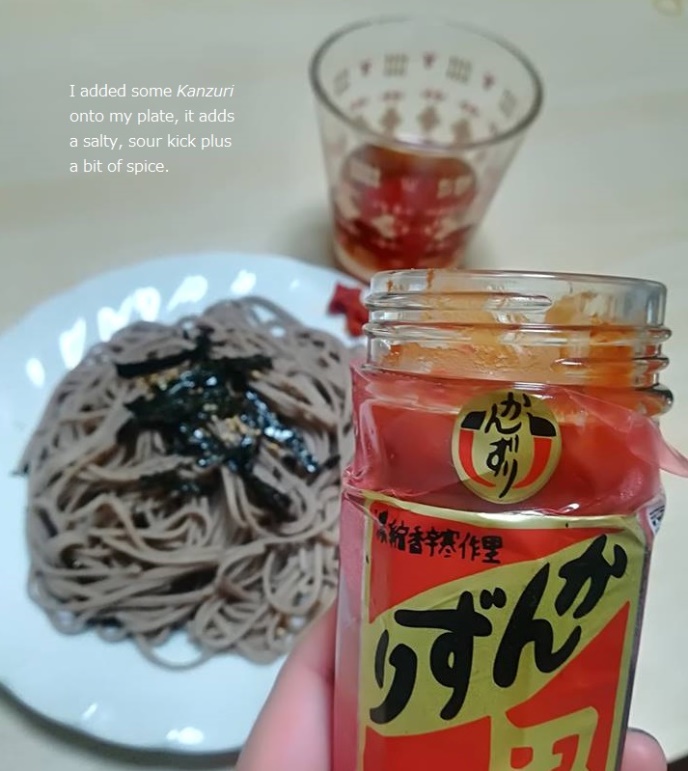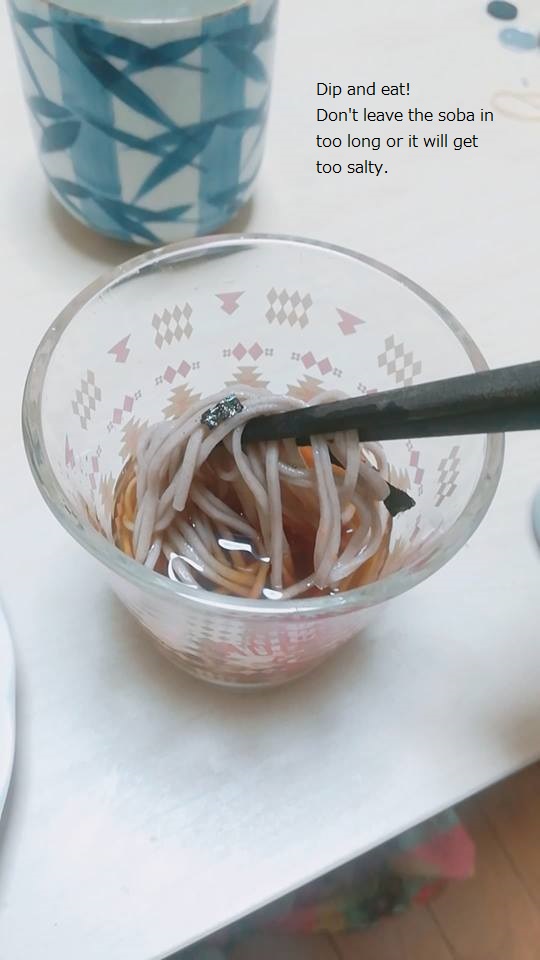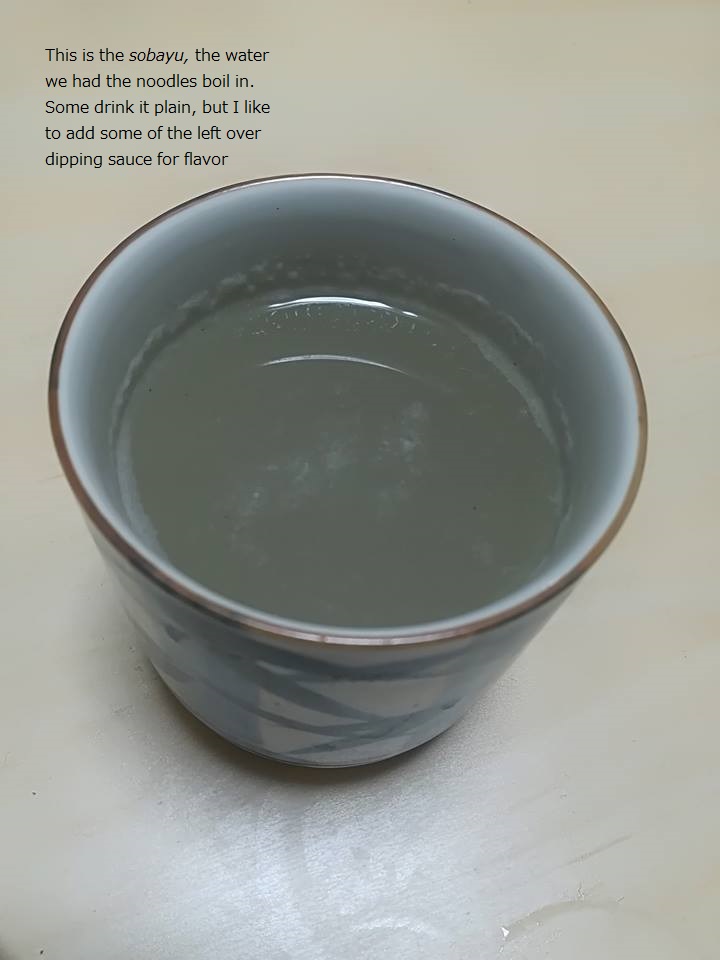 In Maikawa, Ichinoseki you can try your hand at making your own soba noodles! The Gokudaku Soba Club is a regional association of volunteers that cultivate their own buckwheat and host soba making activities. They also sell their brand of soba noodles called 'Fukairi Soba'.
For those interested visit: https://www.facebook.com/gokurakusobaclub/
Japanese
お蕎麦:超健康食品でグルテンフリーの植物性栄養成分。日本では、「そば」はそば麺を指します。8割や10割の色々なタイプがあります。桑や抹茶そばもあり、日本のスーパーで乾麺や生めんを買うことができます。

そばには色々な使い方があります。そばのフルコースも可能です。つまみには「そばがき」。飲み物は「蕎麦」。麺以外のものを食べたい人は、そばパンもあります。デザートとしてはソバプリン(私の好きなトッピングはルバーブジャム)などもあります。

夏なので、健康的ですぐに作れる「冷やしそば」を紹介したいと思います。私は麺とつゆだけはつまらないと思っていましたが、料理に合ういくつかの薬味を発見しました。

薬味のお勧め:大根(ふわふわで苦味を少なくするために軽くおろして、おろしたものを絞って水を切る)、乾燥ノリ、刻みネギ、ショウガ、わさび、ごま、 'かんずり'(柚子、塩麹、塩入りの唐辛子ペースト)。これらの薬味のうちの1つか2つでも大丈夫ですが、すべて一度にはお勧めしません。

一関市の舞川町では蕎麦打ち体験ができます!五区楽そば倶楽部では休耕田を活用したそば栽培、そば打ち体験交流(乾麺)の販売を行っています。