\\Merry Christmas//
December, the month of Christmas. This is a holiday celebrated in Japan too, and today, we will introduce, along with some photos of the season in Morioka, a slightly different and uniquely Japanese way of celebrating Christmas.   ★Cityscape lit up by illuminations When December comes, illuminations are installed in areas around the city which brightens the city at night. In Morioka, a large bridge is lit up, giving joy to those who pass by.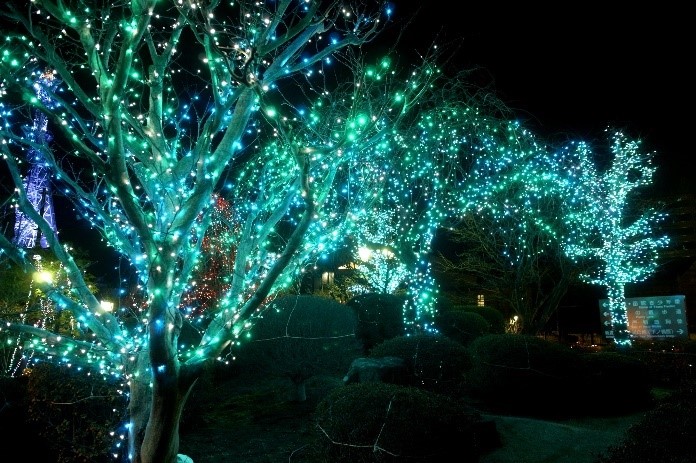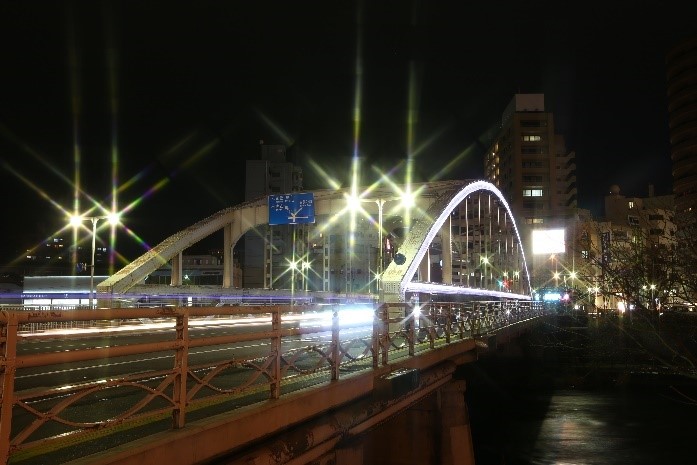 【Illumination in the city】
★Christmas Eve is the main event! Some people do various things on Christmas Day, some people spend the day going on a date with their significant other, while others have parties with their friends or families. Especially for couples, Christmas Eve is an important day to spend time together. The heart shaped illumination on a building in Morioka lights up as though it is blessing couples.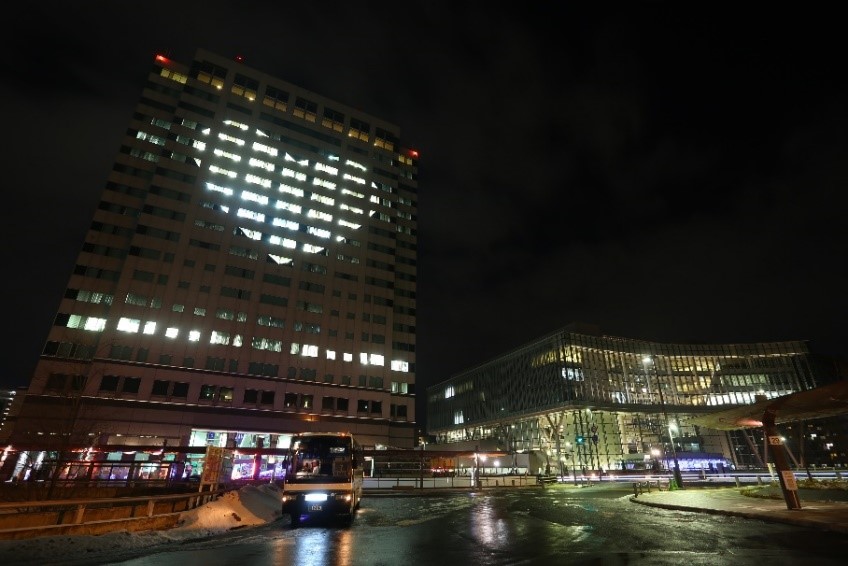 【Malios Heartful Christmas】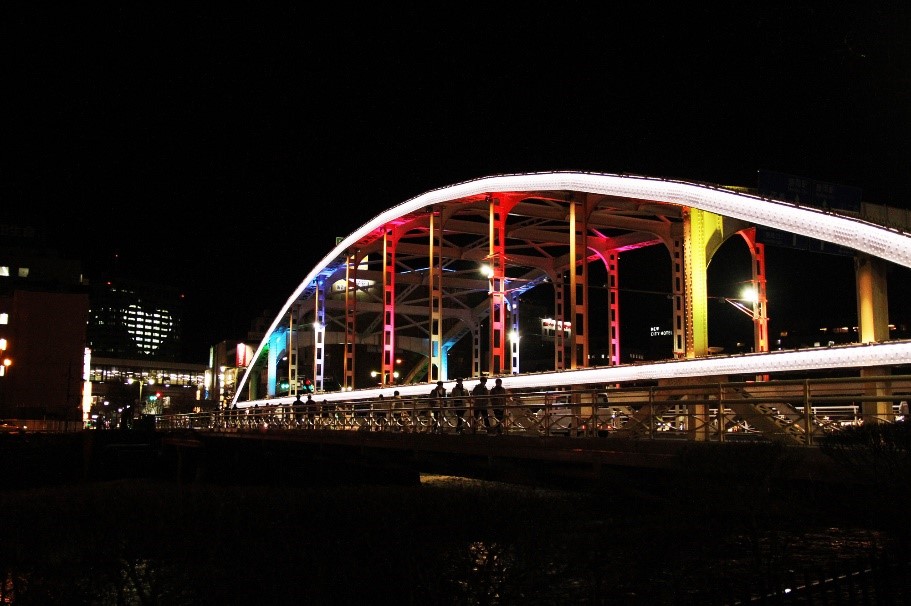 【Illumination of the bridge and Malios building】
★A present from Santa Claus In Japan, instead of turkey, fried chicken is the centerpiece of the table. A shortcake covered in fresh cream, strawberries and a miniture Santa Claus is also popular on the day. Presents are exchanged within families and between couples, but children are most excited about getting presents from Santa Claus! During the night of the 24th, Santa visits the houses of good children. When they wake up the next morning, a present is left by their pillows. (In order to get a present on Christmas, children help with the chores and study hard, and the adults "report" this to Santa Claus) Christmas is a big event in winter that is loved by all in Japan. After the 25th, the city becomes busy again as the Christmas tree is quickly packed away and the house cleaned all in preparation to welcome in the new year.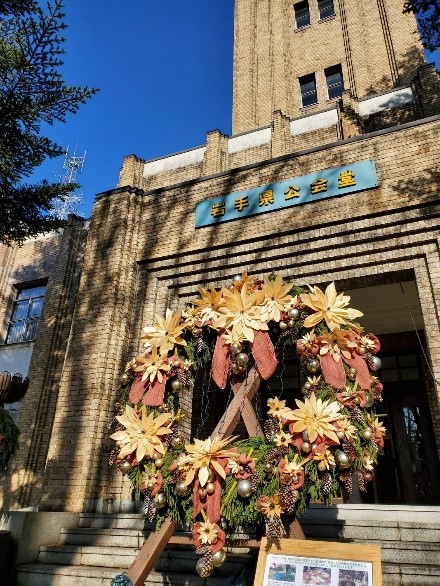 【2m Christmas Wreath】
Japanese
\\Merry Christmas//
12月にはクリスマスがありましたね。日本でもお馴染みのイベントですが,欧米とは少し違った日本ならではの過ごし方を,盛岡市の写真とともにご紹介します。

★イルミネーションが彩るまちなみ
 12月に入ると,街中のいたる所にイルミネーションが設置され,夜の街が華やかになります。盛岡市では,大きな橋がライトアップされ,通る人々の気持ちを盛り上げています。
【写真 街中のイルミネーション】

★メインはクリスマスイブ!
 クリスマス当日は,恋人とデートをする人,家族や友人とパーティーをする人など様々。特に恋人達にとっては12月24日,クリスマスイブを一緒に過ごすことが大切なイベントとなっています。盛岡のビルが行う期間限定のハート形ライトアップは,まるで恋人たちを祝福しているようです。
【写真 マリオスハートフルクリスマス】
【写真 ハートと橋のライトアップ】

★サンタクロースからのプレゼント
家庭のパーティーで準備するのは七面鳥ではなくフライドチキン。白い生クリームにイチゴと小さなサンタクロースがあしらわれたケーキを食べるのも定番です。
家族や恋人同士がお互いにプレゼントを交換しますが,子どもたちが一番楽しみにしているのはサンタクロースからのプレゼント!「いい子」にしている子のお家には夜中にサンタさんがやって来て,25日の朝,目が覚めると枕元にプレゼントが置いてあるのです。(クリスマスに向けて,子どもたちはお手伝いや勉強を頑張り,大人たちはそれをサンタクロースに「報告」します。)

冬のビッグイベントとして愛されている日本のクリスマス。25日が過ぎるとあっという間にツリーを片付け,大掃除をして,穏やかな新年を迎えられるよう年越しの準備でまた街は忙しくなります。
【写真 2mのクリスマスリース】