For this issue of THE KITAKAMI TIMES, we had two college students come to the Iwate Prefectural Government for a day as interns at the ILC Promotion Bureau, and had them write up their tips and recommendations for those visiting Iwate. We've split this up into two parts, this first one being about tourist spots around the prefecture.
Blue Iwate
When you hear the word blue, what kind of things come to mind? The sky, the ocean, flowers – things from nature, right? Iwate is of course home to a bright, clear sky, and a huge expanse of ocean, but it has one more "blue" view available. That would be Ryusendo Cave, one of three greatest limestone caves in all of Japan.
Ryusendo is a limestone cave that was eroded by underground water sources over many eons. Inside the cave, a truly mystical scene awaits you, with stalactites hanging like icicles overhead.
Ryusendo is 4,088m in length, with eight blue underground lakes, and bats making their home throughout the cave. It is designated a national natural monument by the government, and is truly an artistic expression by Mother Nature. You'll never forget your first glimpse at this mysterious world.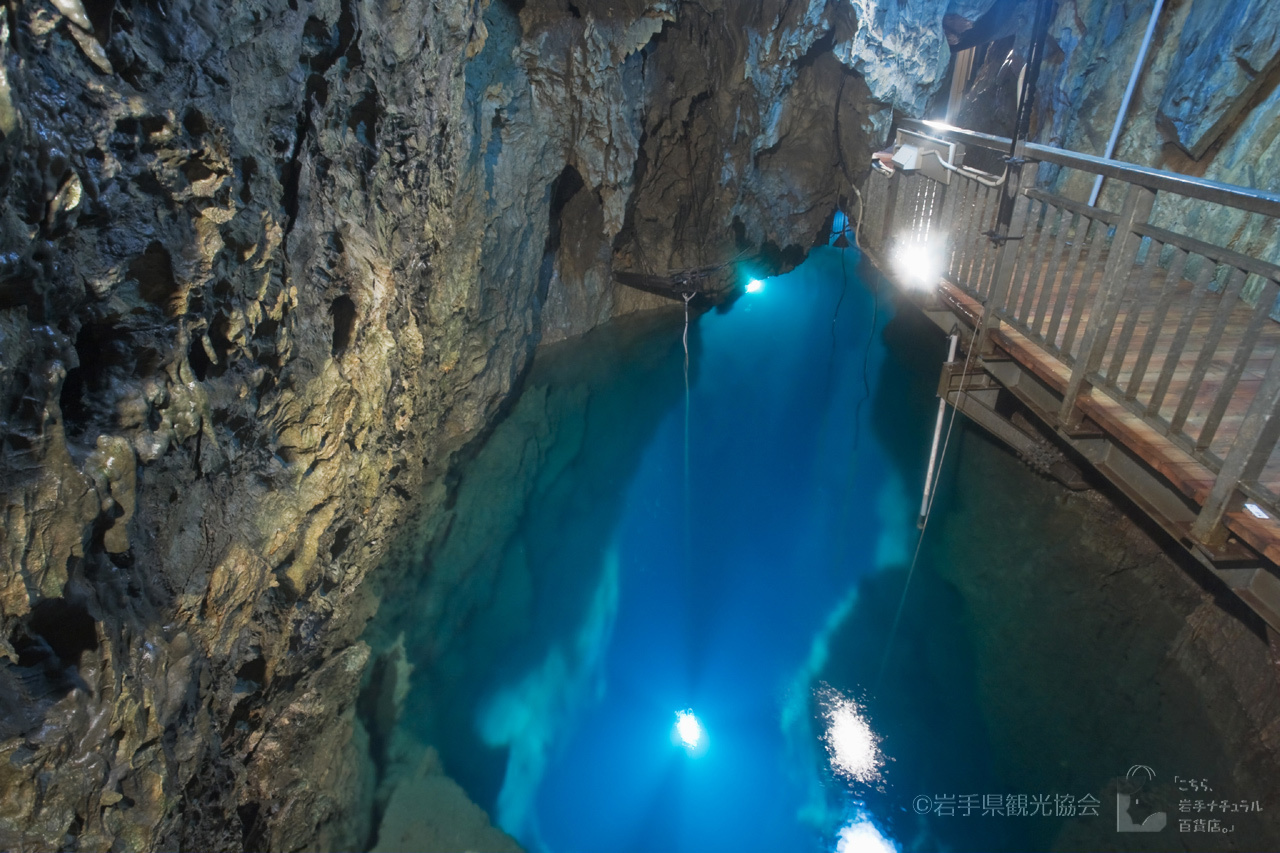 Welcome to an all-encompassing starry night sky – The Astronomical Observatory in Ichinohe Town
Did you know there's a fantastic spot in Ichinohe Town (northern Iwate) to see the night sky? You've got to visit the abovementioned Ichinohe Tourism Observatory.
The Ichinohe Tourism Observatory can be reached in about twenty minutes by car from the Okunakayama Kogen Station on the IGR train line. It's open from late-April to late- November. There are hardly any buildings or lights around the observatory that would obstruct its view of the gorgeous night sky.
The observatory is equipped with a 500mm reflector telescope, which can be used to see the seasonal constellations on clear nights. There's also a planetarium inside where you can hear talks from the staff on nights where you can't see the stars.
There was a night stargazing festival held throughout the country in 2014, and the Ichinohe Observatory ended up being the place where you could see the most stars thanks to its dark surroundings. This nationally-recognized observatory that indeed something we can be proud of.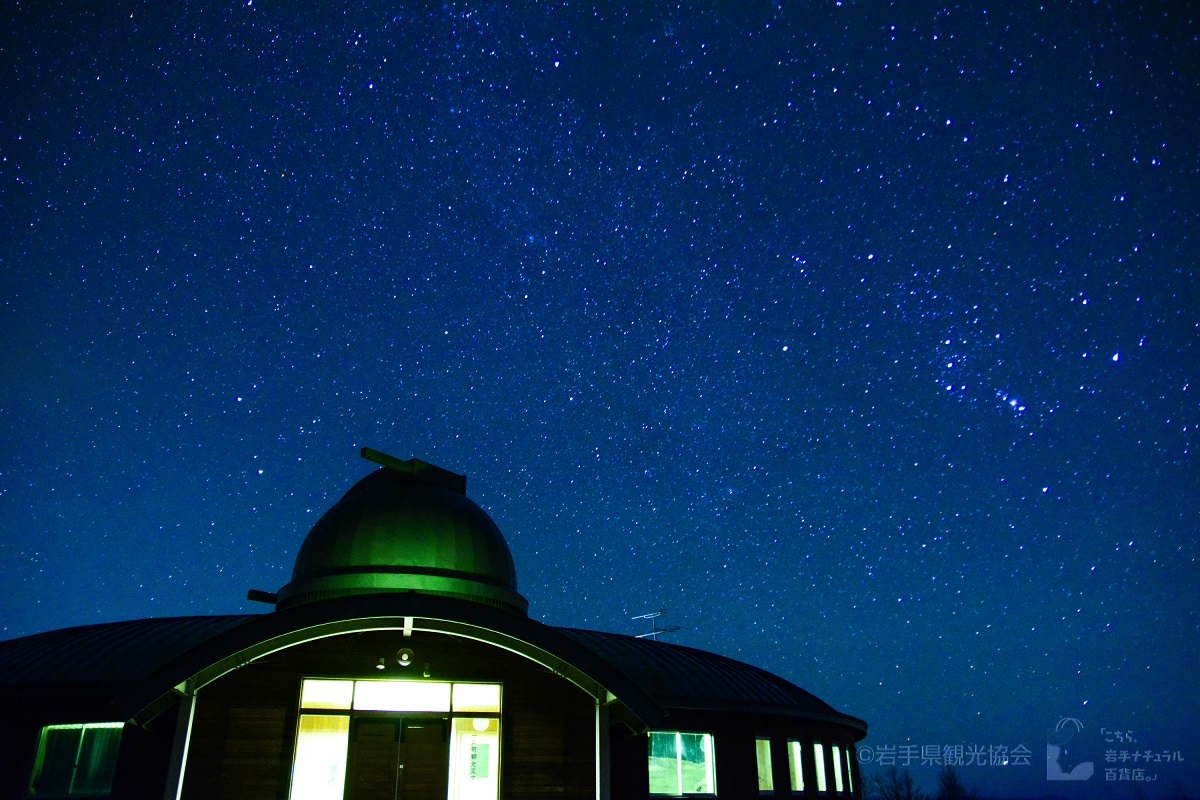 A short break in Iwate
There's a place in Iwate that has tons of ways to enjoy nature no matter what time of year it is. That place is Koiwai Farm in Shizukuishi Town, on the western end of Iwate.
You'll find horses, sheep, cows, ponies, and other animals on the farm. You can of course stroll around all you like, but there's also horseback riding and animal feeding experiences where you can see the animals up close. There's forests on the premises, and you can ride in a buggy dragged by a tractor where you can enjoy the wind of your face and the smells of the farm. You can even lay in a hammock-like net where you can gaze over at natural beauty of Mount Iwate. The whole farm is decked out with lights in the winter. You can find something enjoyable to do at any point in the year. Consider refreshing your batteries at Koiwai Farm!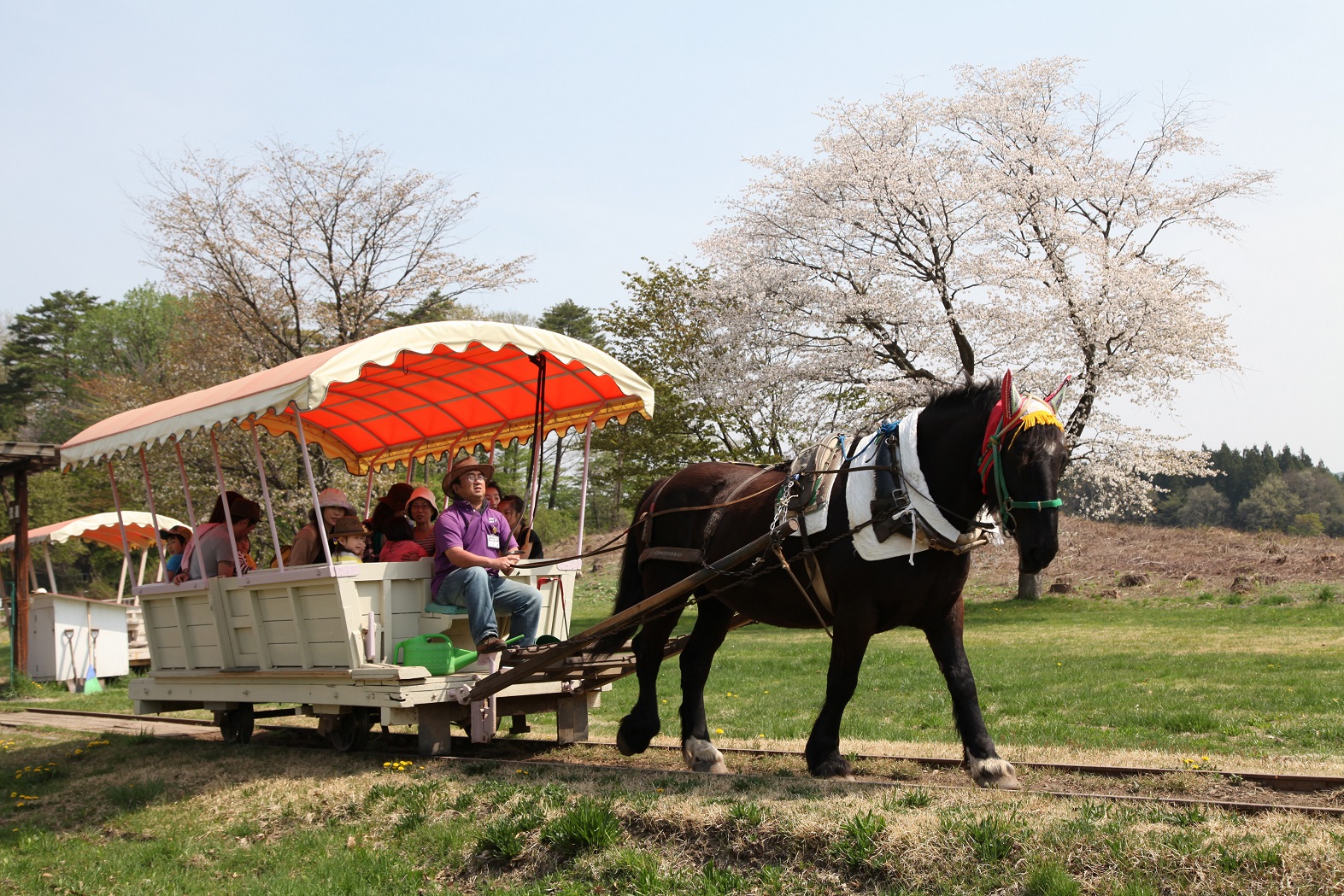 Next time we'll showcase Iwate's traditions and crafts.
Japanese
いわてのおすすめ①
~観光スポット編~

今回のK-TIMESは、岩手県庁のインターンシップに参加した日本の大学生が、彼らの視点から「いわてのおすすめ」について書いてくれましたので、2回に分けてお届けします。
第一弾は観光スポットについてです。

「いわての青」
 みなさんは「青」から何を思い浮かべますか?空や海、植物など自然に関するものが多いかもしれません。岩手県には澄んだ大空、広大な太平洋等の青がありますが、もう一つ誇るべき青があります。それは日本三大鍾乳洞に数えられる龍泉洞です。
 鍾乳洞とは、長い年月をかけて石灰石が地下水等によって浸食されてできた洞窟のことをいい、洞窟の中には、つらら状の鍾乳石がいくつも存在し、神秘的な光景が広がっています。
 龍泉洞は総延長4,088m、8つの青い地底湖、洞窟内にコウモリが生息するといった特徴があり、国の天然記念物に指定されています。龍泉洞はまさに自然が生んだ芸術です。一度見るとずっと記憶に残るような世界が広がっていることでしょう。
【写真】

「星空の世界へ~一戸町観光天文台~」
 一戸町に星空を堪能することができ場所があることをご存じですか。それがタイトルにもある一戸町観光天文台です。
 一戸町観光天文台は、IGRいわて銀河鉄道の奥中山高原駅から車で約20分の場所にあり、4月下旬から11月上旬まで営業しています。天文台がある場所は、周りに観測を遮るような建物や明かりがほとんどありません。
 天文台には500mm反射望遠鏡があり、晴れた日には旬の星空を楽しむことができます。また、プラネタリウムがあるため、星空を見ることができない日でも、今夜の星空を職員の解説付きで楽しむことができます。
 2014年の全国星空継続観察では、観測地点の中で最も夜空が暗く星空が見えやすい場所という結果も残しており、まさに全国屈指の星空を誇る天文台です。
【写真】

「岩手でひとやすみ」
 どの季節に訪れても自然を堪能できる場所をみなさんはご存じですか。今回は、岩手県の西端に位置する雫石町にある「小岩井農場」についてご紹介します。
 小岩井農場には、馬や羊、牛、ポニーなどといった動物がたくさんいます。見学だけではなく、乗馬やエサやり体験など、実際に触れ合うこともできます。また、園内には森林が多くあり、トラクターが牽引する車に乗って風やにおいを感じることができます。さらに、ネットに横たわって岩手山や自然を一望することができ、冬にはイルミネーションが開催されるなど、季節毎の自然の魅力を堪能することができます。小岩井農場で、日頃のリフレッシュをしてみませんか。
【写真】

次回は、岩手の伝承と伝統工芸品編をお届けします。