You know what I always get asked by researchers with the International Linear Collider? "Iwate is beautiful, sure. But what is there to do on the weekends?" If the ILC is built in the Kitakami mountains of Iwate, you'll never want for outdoor trails and sports to enjoy. But Iwate is also blessed with the Sanriku coast (a 400 km long coastline along the Pacific Ocean) and tons of things you can find elsewhere in Japan.
This time, we're going to show off Miyako City on the central coast, where you can be the first to see the sunrise on the island of Honshu, Japan, as Miyako has the easternmost point of the island (Todogasaki Cape)!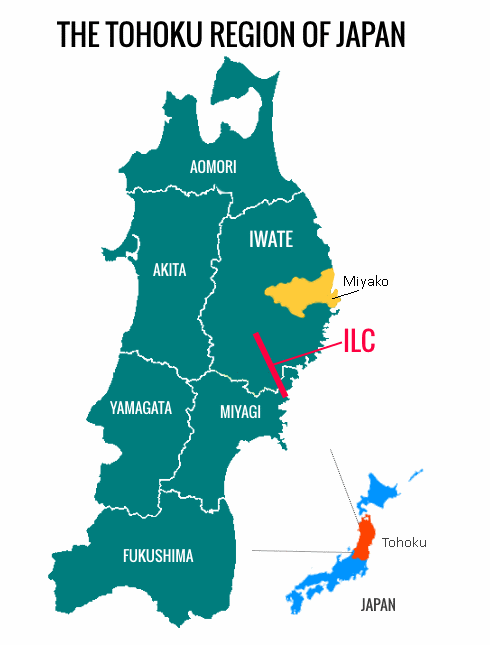 Miyako at a glance 
-Population: 54,109 (as of April 1, 2018)
-Thanks to its merger with some inland towns in 2005 and 2010, Miyako is the largest city (areawise) in Iwate
-Home to Todogasaki Cape, the easternmost point of Honshu island
-In 2016, over 1.1 million tourists visited Miyako
-Famous for its salmon and more exotic seafood like abalone and sea urchin
-By car, the city center is about 2 hours away from Morioka, and 2 and a half from the Kitakami site
What are you waiting for? Let's hop in the car and head to Miyako!
Jodogahama Beach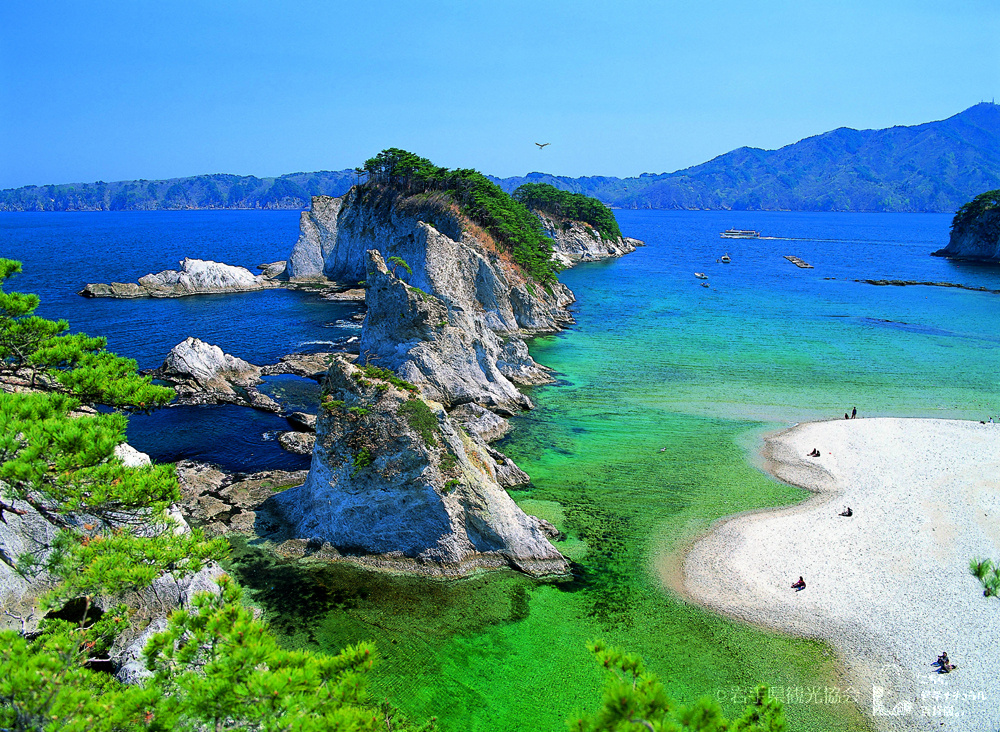 If you go nowhere else in Miyako, you've got to go to Jodogahama. This beach is one of the most famous places on the Sanriku coast of Iwate, and was naturally formed by volcanic magma activity 40 million years ago along with oceanic erosion. It almost seems like a scene from the Buddhist paradise (which is called "Jodo" or Pure Land in Japanese).
The gorgeous white beach is covered in small shells, surrounded by rocks jutting out of the aquamarine waters. Because the beach is part of an inlet, the waters are calm and not too cold, so Jodogahama is a popular swimming spot for families with young children. Once you arrive, you can take a boat ride, and eat some fresh fish in the small resthouse by the beach. You can even walk around the trails to find some rare kamoshika deer.
While you're in the area, Miyako's coastline is also part of the national Sanriku Geopark. The entire coastline is considered to be an international treasure, because you can see remnants of how the earth evolved and changed over 500 million years. The Geopark itself starts from Hachinohe City in Aomori, spans the entire coast of Iwate, and ends at Kesennuma City in Miyagi, and is truly blessed with some beautiful sights and rare flora and fauna.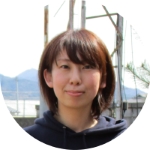 Listen to a local: Manami Shimizu
"The beaches at Jodogahama have a totally different feel depending on whether it's spring, summer, autumn and winter. As I grew older, I realized that it was a place that could heal my heart and calm my spirit. I hope other people can see that too!" – Read more
★More about Jodogahama on VISIT IWATE
Seafood

One of the best things about being on the coast of Japan is the ease-of-access to mouthwatering, freshly caught fish and other marine products. Miyako is known for its salmon, and the autumn is full of festivals and opportunities to eat salmon that have swam back from the ocean. People also harvest abalone, scallops, and oysters, as well as more exotic fair like sea pineapple and sea urchin. There are plenty of restaurants just a stone's throw away from Miyako Station where you can sample sushi made by experts for a very reasonable price.
Miyako also catches the largest amount of Pacific cod (madara) in all of Japan (as of 2014), so you'll find a lot of local dishes that make use of the fish. In winter, Miyako holds a festival celebrating the seasonal catch of hairy crab (kegani). You can eat fantastic seafood in Miyako all year round!
★Check out Miyako restaurants on Trip Advisor
Disaster Education Tours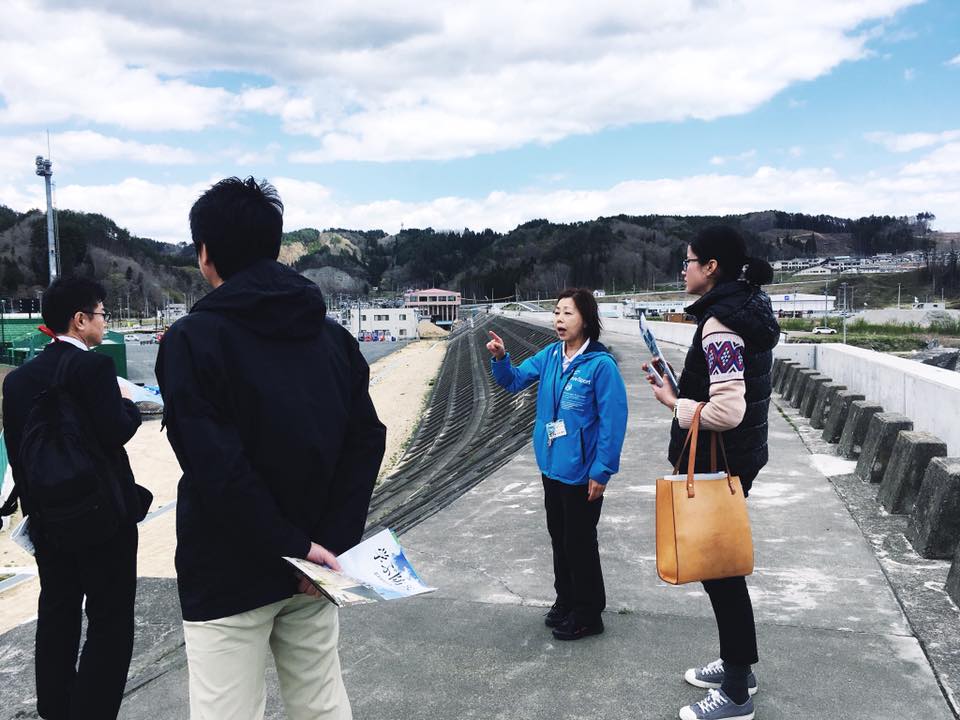 The Great East Japan Earthquake and Tsunami of March 11, 2011 struck a devastating blow to the communities on the coast of Japan. We consider it our duty in Iwate to educate others about the lessons we learned. In the Taro region of Miyako, these guides lead you on a tour of the seawalls that led people to have a false sense of security, and then take you to the old Taro Tourism Hotel, with its bottom floors gutted from the wave. There, on the top floor, you'll witness a video of the tsunami hitting Taro, taken by the hotel president on that fateful day. It's a harrowing but important experience, where you'll learn how to protect yourself and your loved ones should a natural disaster occur.
Tour options: 1 hour (4,000 yen per group), 2 hours (10,000 yen per group)
Language: Japanese (consider bringing along an interpreter)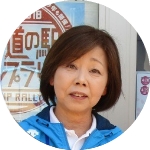 Listen to a local: Kumiko Motoda
"We want to teach what we experienced so we can help protect the world against as much disaster damage as possible. But the ocean is also something that has blessed us. Everyone wonders why we stay here even after tsunami has struck so many times. No matter how many times the wave comes, we have the power to rebuild, because we are supported by the ocean." – Read more
A gateway to Hokkaido?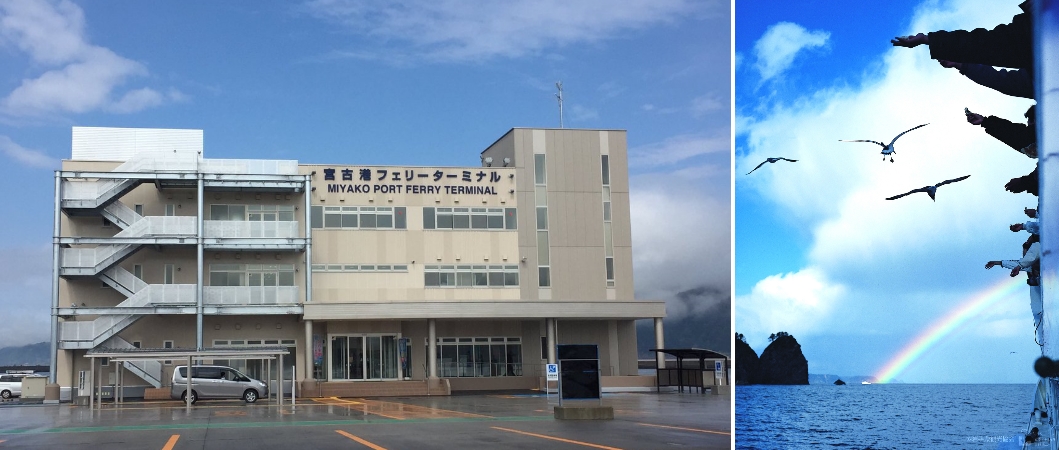 A new addition in June 2018, there is now a ferry that runs between Miyako to Muroran in Hokkaido once a day. This ten hour trip can take you and your car up to Hokkaido to do some more free-range traveling. (Of course, you can also take a flight from Hanamaki Airport to Hokkaido, but this way you can take your own vehicle!)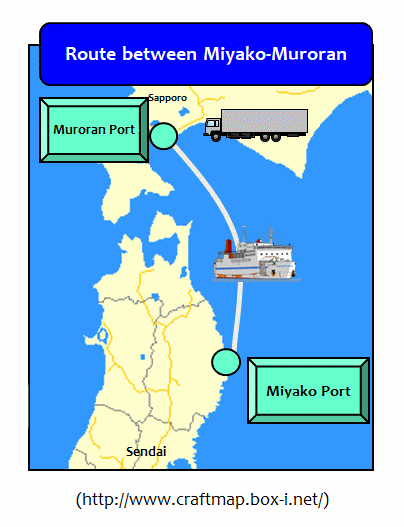 How to get to Miyako from the Kitakami site (southern Iwate)

By train to Miyako Station
Get to Morioka Station by either the shinkansen line or the JR Tohoku Honsen line. Then transfer to the JR Yamada line which will take you to Miyako Station.
Check train times at Hyperdia.com
By car
Miyako is about a 2 and 1/2 hour drive from the Kitakami site.
More Information
–A model itinerary of the Iwate coast that includes Miyako
–Meet more people from Miyako!
-The Miyako section of the Michinoku Coastal Trail (Overview) (Map)
Japanese
宮古に行こう!
こんな素敵なオーシャンビューが北上サイトに近い!

「岩手県はいいところだけど、週末はどんなアクティビティがありますか」
と、よく海外の研究者に聞かれます。ILCが本県の北上山地で建設されれば、周辺でハイキングやスポーツなどのアウトドアを満喫できます。そして、同時に岩手県には長さ約400㎞の沿岸部も有しており、日本の他にはない、たくさんの魅力も味わうことができます。

そこで、今回は、本州で最も東の場所(トドヶ崎)を有し、最も早く朝日を見ることができる宮古市をご紹介します。

宮古市の基本知識

・人口: 54,109人(2018年4月1日)
・2005年と2010年の合併によって、県内一の面積を有する自治体となった
・本州で最も東のポイント(とどヶ崎)を有する
・平成28年度の観光入込客数は1,100,000人を上回った (参考:宮古市の統計)
・特産物:鮭、アワビ、ウニなど
・宮古市街地まで、盛岡市から車で約2時間、北上サイトから車で約2時間半の距離。

さて、宮古に行きましょう!

浄土ヶ浜
せっかく宮古市に行くなら、絶対行かなくてはならないのが、やはり浄土ヶ浜。浄土ヶ浜は、三陸を代表する景勝地のひとつであり、約4千万年前のマグマ活動と波の浸食が「浄土のような」と例えられる景色をつくりました。浄土ヶ浜には、小さな貝殻や石が詰まった白い浜があり、青い海から岩が高く立っています。湾の中にある浄土ヶ浜は、海が穏やかであまり冷たくないため、海水浴場として家族連れに人気です。また、遊覧船に乗ったりレストハウスで新鮮な魚などを食べたりすることができます。また、裏にあるトレイルを歩くと、もしかしてカモシカなどの動物に出会うかも、というふうに言われています。

また、宮古市を含む三陸地域は、5億年前からの大地が観察できる世界的に見ても価値ある地域で、青森県八戸市から岩手県の沿岸を縦断して宮城県気仙沼市まで続く日本最大級の"ジオパーク(地球公園)"に指定されており、美しい景色や動植物に恵まれています。

地元の人に聞こう!清水愛美さん
「浄土ヶ浜は春夏秋冬ごとに雰囲気が変わります。それは大人になってから気づきました。年を取ると、浄土が浜は心を癒す力があると気づき、そんな自分を落ち着かせる場所を他の人にも知ってもらいたいと思います。」 – もっと読もう(https://people-of-iwate.tumblr.com/post/174371745645/manami-shimizu-of-miyako-city-ms-shimizu-also)

★Visit Iwateで浄土ヶ浜を知ろう(https://visitiwate.com/article/4697)

水産物
沿岸にいると、とてもおいしい新鮮な魚などの水産物がずらりと並んでいます。宮古市で、代表的な特産物は鮭であり、毎年秋になると鮭祭りなど鮭が食べられるイベントがたくさん開催されます。また、アワビ、ホタテ、カキのほかにホヤやウニも盛んに養殖されています。宮古駅付近だけで、お寿司屋がたくさんあるので、リーズナブルな値段で新鮮な寿司を食べてみませんか。

また、宮古市魚市場に水揚げされた真鱈(マダラ)は全国で日本一の量となっており(平成26年度)、市内では鱈を使った様々な料理を食べることができます。
さらに、冬には、宮古の冬の味覚「毛ガニ」を使った「毛ガニ祭り」も開催されており、1年を通して、様々な海産物を堪能することができます。

★Trip Advisorで宮古市のレストランを探そう(https://www.tripadvisor.com/Restaurants-g1022873-Miyako_Iwate_Prefecture_Tohoku.html)

田老地区の「学ぶ防災」
2011年3月11日に発生した東日本大震災津波が日本沿岸部の市町村に対し甚大な被害をもたらしました。岩手県では、あの日に学んだ教訓を世界に教える義務を感じています。宮古市田老地区では、学ぶ防災ツアーが行われ、ガイドさんが防潮堤や田老観光ホテルを紹介し、様々なことを教えています。そして、ホテルの最上階から、田老地区を襲う津波の動画を上映し、あの日の恐ろしさを肌で感じます。心が痛みますが、いざというときに自分と自分の家族を守るために学ぶ、有意義なツアーです。

コース:1時間(グループで4000円)、2時間(グループで10,000円)
言語:日本語(通訳者を同行してください)
★詳しい情報(http://www.kankou385.jp/bousai/)

地元の人に聞こう!元田久美子さん
「減災に向けて、できるだけ多くの人に発信していきたいです。でも、海が怖いものであることを言っていません。こんなに津波が来るのに、どうしてここに残っているかとよく聞かれます。なんど津波が来ても、私達は立て直す力を持っています。なぜなら、海に支えられているからです。」―もっと読もう(https://people-of-iwate.tumblr.com/post/173704498405/kumiko-motoda-of-miyako-city-ms-motoda-is-a)

北海道への扉?!
2018年6月から一日一回、宮古~室蘭のフェリーの運営が始まりました。約10時間で、車と一緒に北海道に行くができますので、自由に北海道も探検することができます。(もちろん、花巻空港から飛行機が北海道に飛んでいますが、車と一緒に行くと考えるなら、フェリーがいいですね!)

★詳しい情報(http://www.city.miyako.iwate.jp/kowan/miyako-muroran-ferry_top.html)

北上サイト(岩手県南)から宮古へ行きましょう
電車で
JR東北新幹線あるいはJR東北本線(在来線)で盛岡駅に行き、JR山田線に乗り継ぎます。山田線で宮古駅に行きます。
時刻表はこちら(http://www.hyperdia.com/en/)

車で
宮古市は北上サイトから約2時間半かかります。
奥州市から(https://goo.gl/maps/9Jtbcfg7rj92)
一関市から(https://goo.gl/maps/8RzvregicDP2)
気仙沼市から(https://goo.gl/maps/cBC5LWbhAN12)

さらに詳しく
・宮古市を含む沿岸部のモデルコース(https://visitiwate.com/article/389)
・宮古の人をもっと会いましょう!(PEOPLE OF IWATE)(https://people-of-iwate.tumblr.com/tagged/miyako)
・みちのく潮風トレイルの宮古セクション
(概要)(http://tohoku.env.go.jp/mct/english/top/pdf/08_miyako_title.pdf))
(地図)(http://tohoku.env.go.jp/mct/english/top/pdf/08_miyako_map.pdf)
・岩手の他のところに行きましょう!(VISIT IWATE) (https://visitiwate.com/)