(by Anna Thomas of Oshu City and Kazunori Oikawa of Ichinoseki City)
The 2018 ILD meeting is set to be held from February 20 to 22 in Ichinoseki City, Iwate Prefecture and we look forward to seeing you there! For those of you able to explore a little before, after or during this meeting, we've made a guide for enjoying the area.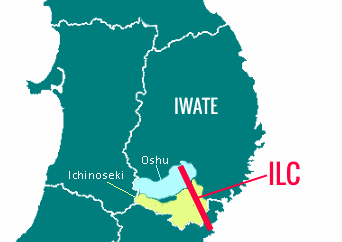 Getting Here
From Tokyo
■ Take the Tohoku Shinkansen from Tokyo Station. It will take about 2 hours. Some trains don't stop at Ichinoseki Station: in that case, transfer trains at Sendai Station.
From Sendai to Ichinoseki City
■ It takes about 20 minutes from Sendai Station to Ichinoseki Station via the Tohoku Shinkansen.
*For maps of the area, please go to the bottom of this page.

Recommended Spots
Ichinoseki City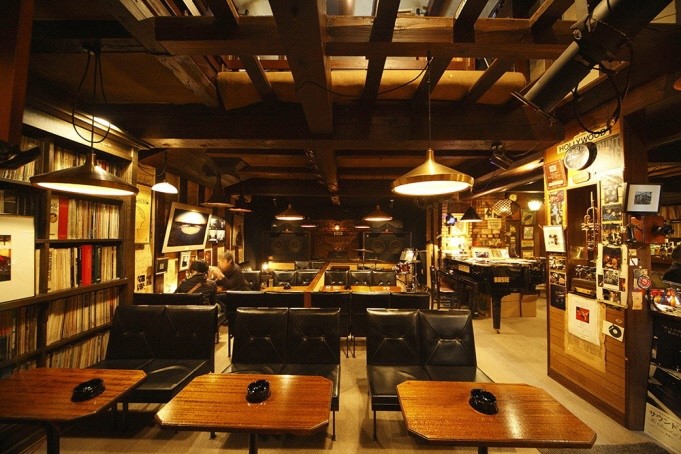 Jazz Spot BASIE
Jazz fans from all over the country come to BASIE for its high quality sound system. This famous café's namesake, Count Basie, visited BASIE multiple times.
The café owner's LP collection weighs a grand total of 25 tons. Prominent jazz musicians often give live performances here.
Access: 13 minutes on foot from Ichinoseki Station / 7 minutes on foot from Ichinoseki Cultural Center (ILD meeting venue)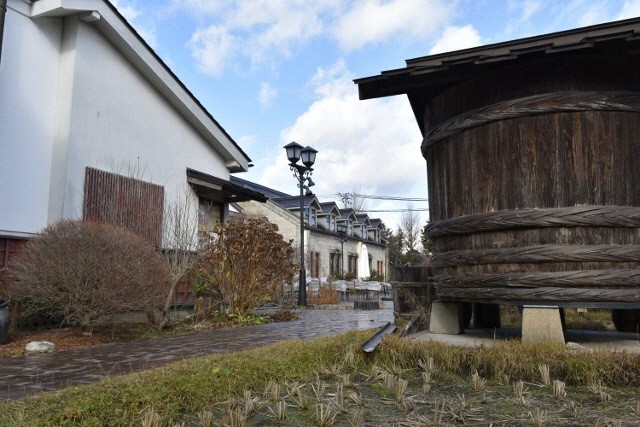 Sekinoichi Sake Brewery
This sake brewery was founded in 1918. At Sekinoichi's restaurant, which is a renovated sake storehouse (kura), you can try local cuisine like mochi and local brand pork sausages. The ILD Welcome Reception will be held at this restaurant (February 20th from 19:00).
The brewery makes beer as well as sake, so you can enjoy a variety of beers. For shopping, try Sekinoichi's store, where you can buy sake, sausages, snacks, mochi and more.
Access: 11 minutes on foot from Ichinoseki Station / 5 minutes on foot from Ichinoseki Cultural Center (ILD meeting venue)
Oshu City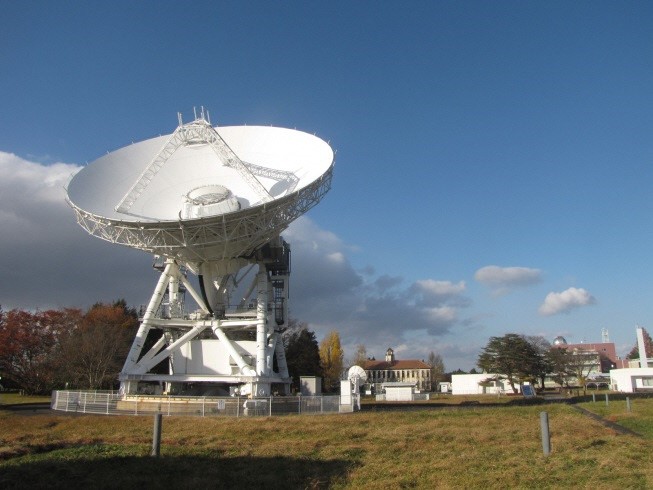 NAOJ Mizusawa Campus
The National Astronomical Observatory of Japan Mizusawa Campus is home to a variety of projects. Pictured is one of four 20 meter antennas in the VERA VLBI array taking a detailed picture of the galaxy. This campus has a rich history spanning back to the 1890s with the International Latitude Observatory of Mizusawa: check out the preserved historical buildings and museum.
Get a sneak peek in this video, and see the official English website for more on the campus and how to visit.
Access: Around 20 minutes on foot (about 1 ½ kilometers) or about a 8 minute taxi ride from Mizusawa station.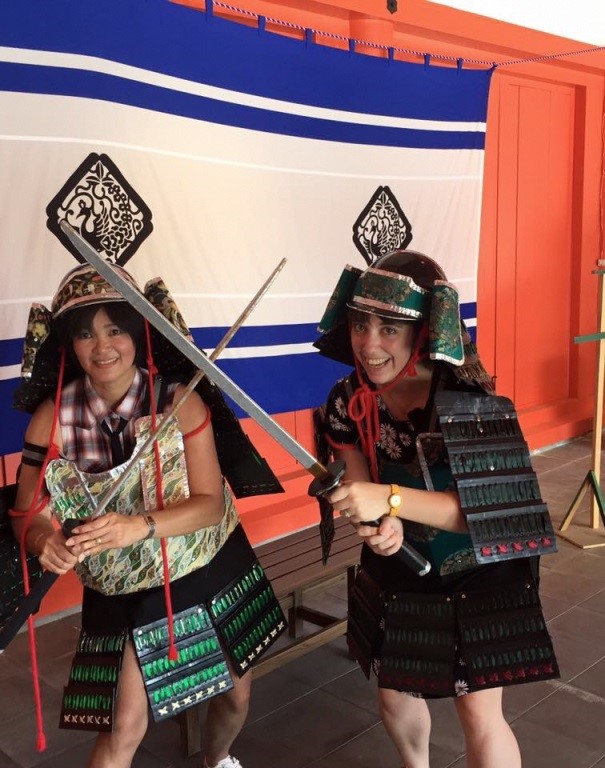 Esashi Fujiwara no Sato (Fujiwara Heritage Park)
Ramble through this Heian period theme park experiencing samurai-style archery, trying on armor and kimonos, and taking uncanny photos in the trick art building.
Explore the park in this video, and see this official PDF for details on entrance fee and hours.
Access: Easiest access is by car. About 3000 yen by taxi from Mizusawa-Esashi station (Oshu's bullet train station).

Products to Enjoy
Ichinoseki City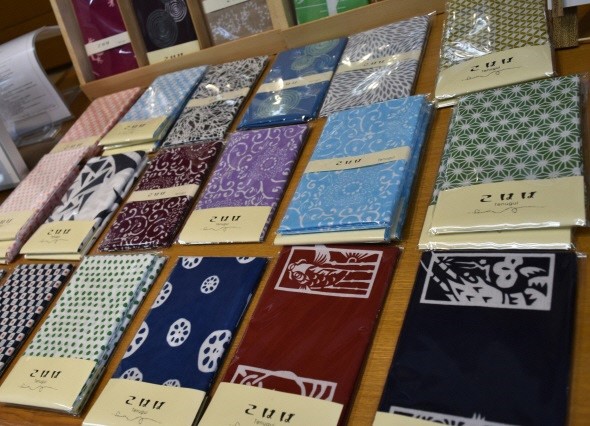 Dyed Goods
The Kyoya Dyed Goods Store is one of the rare businesses in Japan that can perform the whole process of making dyed goods, from design to dyeing to sewing.
At the store, you can buy popular items like handkerchiefs, hand towels, scarves, and small items.
Kyoya can also take special orders for yukata, hand towels and other products, and on weekends and holidays the factory is open for tours and hands-on dyeing activities.
Access: 10 minutes on foot from Ichinoseki Station / 5 minutes on foot from Ichinoseki Cultural Center (ILD meeting venue)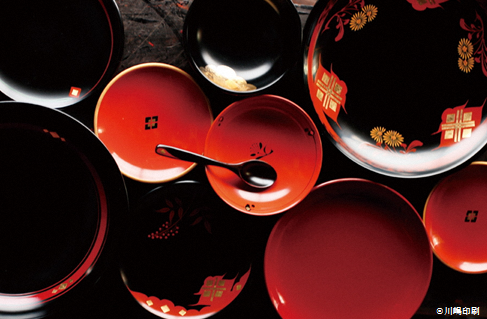 Hidehira-nuri Lacquer ware
Hirahira-nuri lacquer ware representative of Iwate Prefecture is produced areas including Ichinoseki City and Hiraizumi Town.
Marusan Lacquerware in Daito-cho, Ichinoseki makes lacquer ware in this lovely style. Marusan's bowls, plates, glasses, spoons, chopsticks and other products are a popular choice for souvenir shoppers..
Marusan Shikki products are offered at a store near the ILD meeting venue called Kumato.
Access: 6 minutes on foot from Ichinoseki Station / 1 minute on foot from Ichinoseki Cultural Center (ILD meeting venue)
Oshu City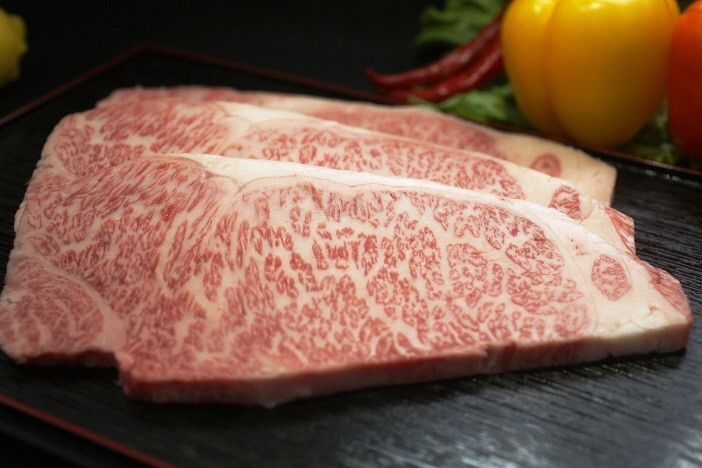 Maesawa beef (Oshu beef)
One of Oshu's most famous products, featured in a recent video by Youtuber Abroad in Japan ("5 Must Try Meat Dishes in Japan").
This gourmet beef will melt in your mouth.
See our Oshu guide map available online for a map showing restaurants serving our specialty beef. Our guide map is available in English as well as Japanese, Korean, traditional Chinese and simplified Chinese.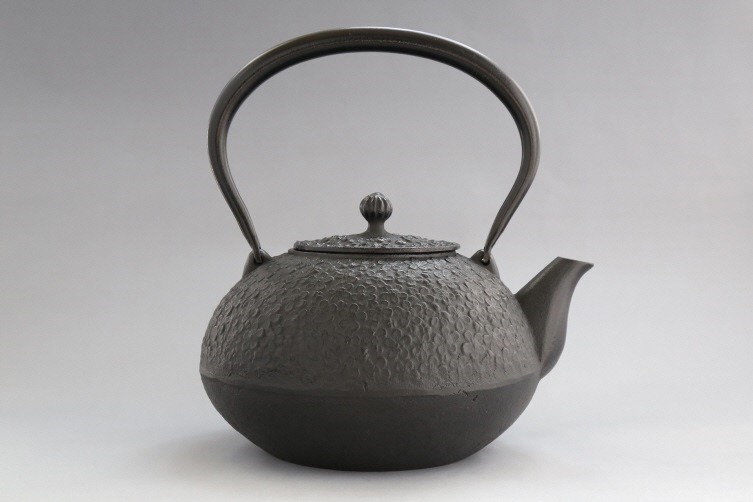 Nanbu Ironware
Go all-out and buy a cast iron kettle, or keep your luggage light with little goods like bells.
Shop at places including Mizusawa Tourist Products Center on the way to Mizusawa VLBI Observatory, or at the Cupola Museum near Mizusawa-Esashi station.
If you go the Cupola Museum, you can also shake hands with (an ironware cast of) famous major league baseball player Shohei Otani!

Maps
Ichinoseki City
Oshu City
Further information
Official information on visiting Iwate.
For people with dietary restrictions


It may be difficult to find a restaurant that can serve food according to your specifications. The following website may be helpful to you: http://www.vegietokyo.com/

Information for Muslim travelers


There are very few places that serve halal food in Iwate, but there are restaurants throughout Morioka that serve non-Japanese vegetarian options. You may also consider contacting restaurants beforehand to see if they can set up a suitable menu. For more information: http://www.japan-guide.com/e/e2302.html

Winter sports


Iwate is one of the best places to do winter sports in the whole country! Over 20 ski areas can be found throughout the prefecture, from the northern highlands to the coastal hills. A Trip to Iwate keeps a list of some of the more famous ski areas, which can be found here.
Japanese
2018年ILDミーティング開催地周辺観光ガイド

2018年のILDミーティングが岩手県一関市で2月20日から22日までの三日間開催されます。お会いできるのを楽しみにしております! 開催前や開催後に少し周辺を見て周る機会がある方向けに周辺の観光地を紹介させていただきます。

一関市までのアクセス

■ 東京都から一関市
 東京駅から東北新幹線に乗車し一ノ関駅へ約2時間。
 ただし、一ノ関駅に停車しない車両もあるので、その場合は仙台駅で乗り換える
■ 仙台市から一関市
 仙台駅から東北新幹線に乗車し一ノ関駅へ最速で約20分。

【おすすめ場所】

〇一関市

・ジャズ喫茶ベイシー

質の高いサウンドを求めて、全国のジャズファンが足を運ぶジャズ喫茶。
カウント・ベイシーも訪れた名店。
マスターが所有するレコードは全部で25トン。
ジャズ界の大物アーティストがここでライブすることがあります。

アクセス:一ノ関駅から徒歩13分 / 一関文化センター(会場)から徒歩7分

・世嬉の一酒造

1918創業の造り酒屋。
酒蔵を改装したレストランで餅などの郷土料理やブランド豚のソーセージを味わうことができます。また、ILD meeting のwelcome reception の会場となります。(2/20 19:00~21:00)
地ビールを製造しており、様々な種類のビールを堪能できます。
その他に、日本酒、ソーセージ、お菓子、餅などを購入することができます。

アクセス:一ノ関駅から徒歩11分 / 一関文化センター(会場)から徒歩5分

〇奥州市

・国立天文台水沢

国立天文台水沢キャンパスでは色々な研究を行っています。上の写真は20mの電波望遠鏡で銀河系の形を高度に計測する「VERA」VLBI観測網を構成する日本国内4ヵ所の一つ。歴史との深い繋がりを誇る場所で1890年代から研究が行われた水沢緯度観測所などの関連施設が見られます。
詳しくは、国立天文台水沢キャンパスの公式ホームページや"Oshu for You"エピソード1の動画をご覧ください。

アクセス: 水沢駅から徒歩で約20分 (約1.5キロ) またはタクシーで約8分。

・えさし藤原の郷

弓矢、着付け、トリックアート館での写真撮影、色々な体験ができます!
「Oshu for You」エピソード12を見て、えさし藤原の郷の中を覗いてみましょう! また、営業時間、入場料金などは公式HPと英語版PDFをご覧ください。

アクセス: 車での移動をおすすめします。水沢江刺駅からタクシーで約3000円

【名物】

〇一関市

・染物

京屋染物店は、デザインから染め、縫製までを一貫して行なえる、全国でも数少ない染工場です。
ハンカチ、手ぬぐい、マフラー、小物など人気の商品をお店で購入することができます。
オーダーメイドで浴衣や手ぬぐいの制作をお願いでき、休日には染物体験や工場見学も行なっています。

アクセス:一ノ関駅から徒歩10分 / 一関文化センター(会場)から徒歩5分

・秀衡塗(漆器)

岩手県を代表する伝統的工芸品「秀衡塗」(漆器)は、一関市や平泉町で製造しています。
一関市大東町の丸三漆器(まるさんしっき)で製造している、お椀、お皿、グラス、スプーン、箸などは、お土産として人気があります。
会場の近くに取扱店があります。(取扱店「くま陶」)

アクセス:一ノ関駅から徒歩6分 / 一関文化センター(会場)から徒歩1分

〇奥州市

・前沢牛

全国的に有名な前沢牛はこのほどYoutubeクリエーターAbroad in Japanの動画で紹介されました("5 Must Try Meat Dishes in Japan")。
口の中で溶ける奥州市の牛肉をぜひ堪能してください。
奥州市周辺の前沢牛提供店は奥州市観光ガイドマップに記載されています。奥州市観光ガイドマップは日本語、英語、韓国語、中国語(簡体字・繁体字)の5言語があり、インターネットからのダウンロードも可能です。

・南部鉄器

お土産に鉄瓶を買うのもいいですが、風鈴などの小物にすることで荷物を軽めに抑えられます。
国立天文台水沢キャンパスの近くにあるみずさわ観光物産センターや水沢江刺駅近くのキューポラの館などで購入できます。
また、キューポラの館にでは、メジャーリーガーの大谷翔平の黄金の握手像と握手できます!

詳細

岩手旅 英語版

http://www.japan-iwate.info/
岩手県公式観光ポータルサイト。ホテル検索機能もあります。

食事制限の方へ

制限に合わせたメニューを出せるレストランを見つけるのが大変かもしれません。アドバイスについて次のウェブサイトをご覧ください。http://www.vegietokyo.com/ (←ベジタリアンへのアドバイスのサイト)

イスラム教徒の方へ

県内にハラール料理を出す店は非常に少ないのですが、外国料理の店でベジタリアン向けの食べ物を出す場所があります。また、事前にレストランに連絡すれば、特別メニューを用意してもらえる可能性もあります。詳しくは: http://www.japan-guide.com/e/e2302.html

ウィンタースポーツ

岩手は世界の中でもウィンタースポーツを楽しめる絶好の場所です。県北の山々から沿岸の高原まで、スキー場が20か所以上もあります。岩手のスキー場の詳細は、「岩手旅」という観光ホームページをご覧ください。