This article was written by Ai Masaya (Librarian at Ichinoseki City Library) and translated by Aimi Bell. 
"These are my stories gathered from the forests, fields, railroad tracks, rainbows and moonlight." From the introduction to the fairy tale collection "A restaurant with many orders"-
Poet and fairy tale writer Kenji Miyazawa, was born in Hanamaki City, Iwate Prefecture in 1896. By the time of his passing at the tender age of 37, he had published a collection of poems and fairy tales of which would only become famous posthumously.
Kenji's fairy tale work is set in the utopia "IHATOV" modeled on Iwate Prefecture, where he was born and raised. He had a deep knowledge and love of nature. In his unique world, people would talk with animals, plants, and even minerals. Another feature strongly reflected in Kenji's work is his view of morality and religion. Kenji's fairy tales continue to be published in elementary school textbooks and are loved by many people of all ages.
"One Saturday evening, a most peculiar postcard arrived at Ichiro's house. This is what it said.
September 19
Mr. Ichiro Kaneta
Pleased to know as how you're well. Tomorrow I've got a difficult case to judge, so please come. Please don't bring no firearms. Yours respectfully, Wildcat" (1)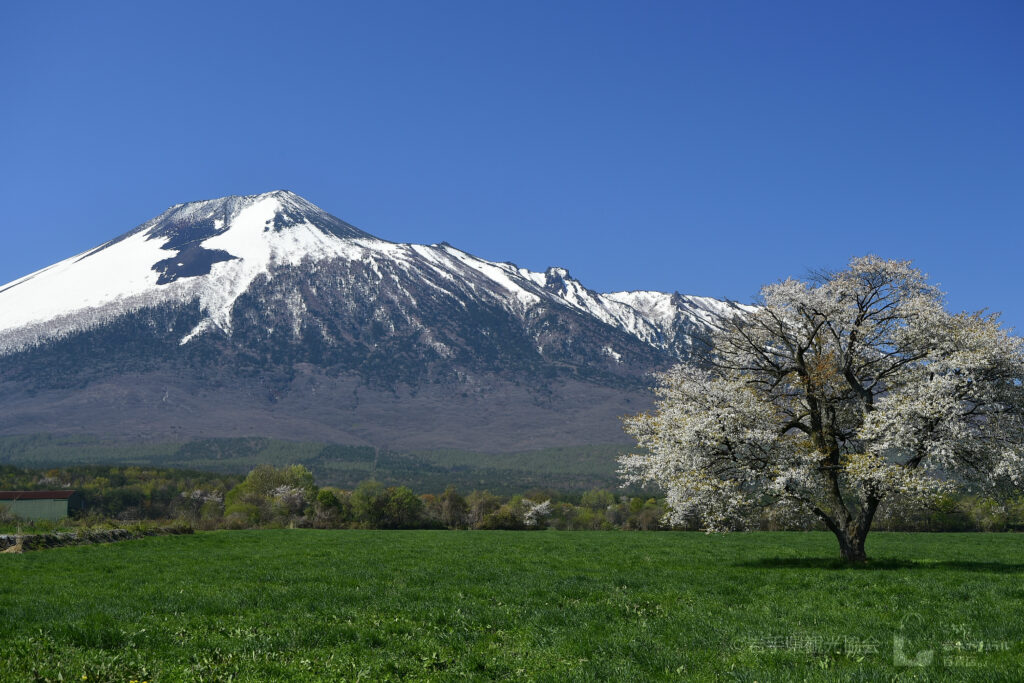 Kenji, who loved Iwate's hills and fields, wrote works that represents a strong sense of unity with nature. Meanwhile, he was an agricultural engineer who was familiar with the rigors of farming in the region. Due to the frequent cold weather in Iwate prefecture, many farmers were forced to endure difficult lives and sometimes faced dire circumstances such as family separation. Kenji, who had witnessed the challenges of farmers from an early age, continued to wonder whether there was a way for everyone to be happy.
"If there is a sick child in the east
He goes there to nurse the child
If there's a tired mother in the west
He goes to her and carries her sheaves
If someone is near death in the south
He goes and says, 'Don't be afraid'
If there are strife and lawsuits in the north
He demands that the people put an end to their pettiness"
"… That is the kind of person I want to be" (2)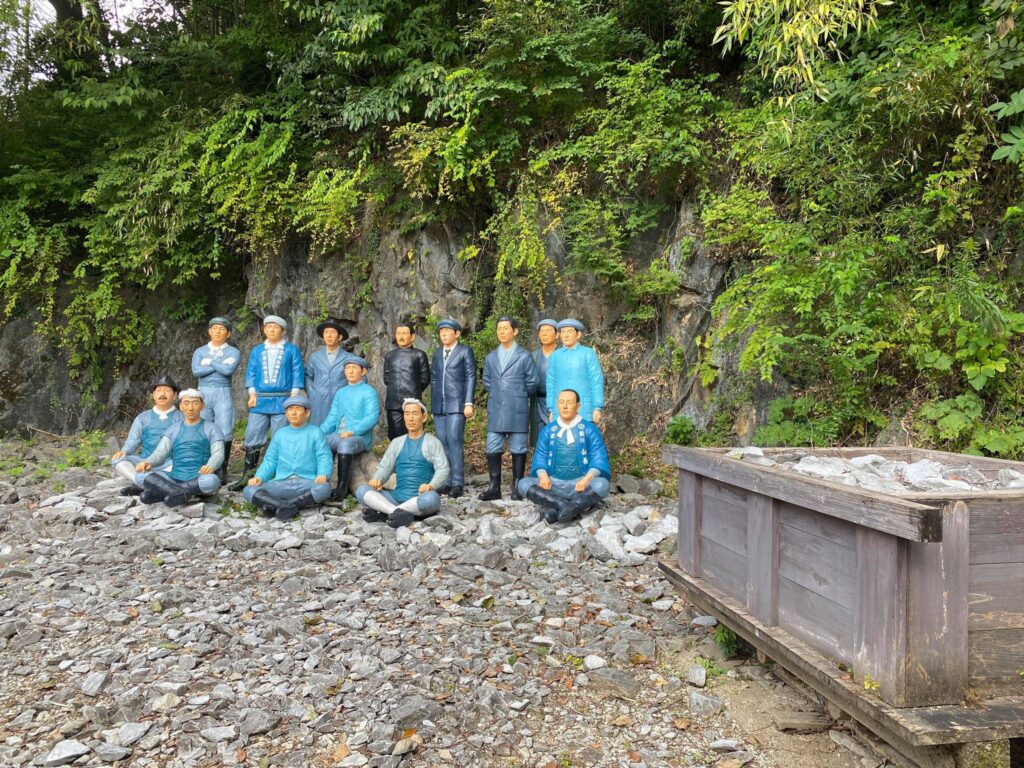 Among the people he came upon was Tozo Suzuki, who was operating the former Tohoku Stone-Crushing Plant in the Town of Higashiyama, Ichinoseki. In Higashiyama, limestone, which works as a soil conditioner, can be mined. Kenji collaborated with Tozo Suzuki on the widespread use of soil conditioners and became a part-time engineer at the stone-crushing plant. Kenji, who was busily engaged in selling lime in distant Tokyo, fell ill during this time and lost his life two years later without recovering. His life was one that continued to seek the utmost happiness of every person.
" 'I'm not scared of all that dark,' he said. 'I'm going to get to the bottom of everything and find out what will make people happy. We'll go together, Campanella, as far as we can go.' " (3)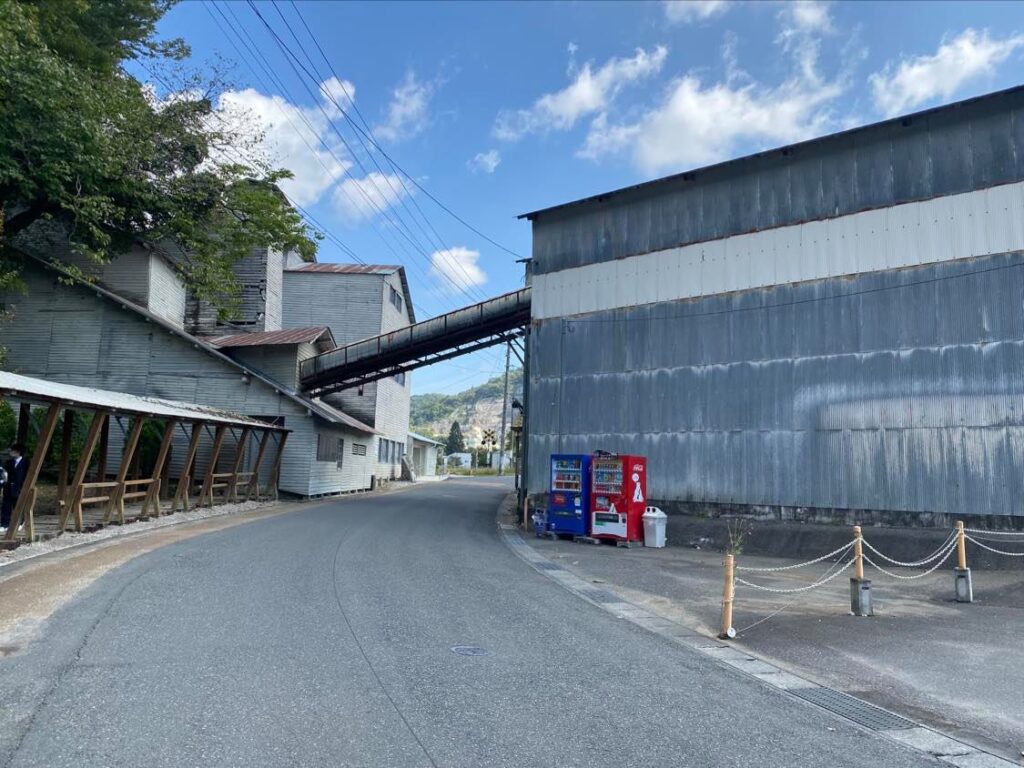 The former Tohoku Stone-Crushing Plant where Kenji worked as an engineer is now registered as a national cultural property and is open to the public as the "Museum of Stones and Kenji". More on the museum in part 2.
A quick word from the author of this article: Ai Masaya, Librarian at Ichinoseki City Library.
"I've been a fan of Kenji Miyazawa's work since participating in a stage performance of "Night on the Galactic Railroad" at an elementary school festival. Many writers, captivated by Kenji Miyazawa's works have published wonderful picture books, manga, music, and stage productions, which I also love.
Here are some of my recommended books of Miyazawa Kenji that have been translated into English.
(1) Kenji, Miyazawa. John, Bester. Wildcat and The Acorns, Kodansha, 1985, pp. 77
(2) Kenji, Miyazawa. Roger, Pulvers. "STRONG IN THE RAIN", 英語で読み解く賢治の世界, Iwanami-shoten, 2008, pp. 3
(3) Kenji, Miyazawa. Roger, Pulvers. Kenji Miyazawa's Night On The Milky Way Train, Chikuma-Shobo, 1996, pp. 221
Japanese
宮沢賢治と一関

「これらのわたくしのおはなしは、みんな林や野はらや鉄道線路やらで、虹や月あかりからもらつてきたのです。」 -童話集「注文の多い料理店」序より-

宮沢賢治は1896年に岩手県花巻市に生まれた詩人・童話作家です。37歳の若さで亡くなるまでに、詩集と童話集を1冊ずつ刊行しましたが、作品が高く評価されたのは賢治が亡くなってからでした。

賢治の童話作品は、生まれ育った岩手をモデルにした理想郷「IHATOV(イーハトーブ)」が舞台になっています。自然への深い知識と共感に溢れ、人と動物や植物、鉱物までもが語り合う独自の世界観をもっています。また、賢治の道徳観、宗教観が強く反映されている点も特徴です。賢治の童話作品は、今も小学校の教科書に掲載され、大人から子どもまで多くの人に親しまれています。

【『どんぐりと山猫』の英語訳】
"One Saturday evening, a most peculiar postcard arrived at Ichiro's house. This is what it said.
September 19
Mr. Ichiro Kaneta
Pleased to know as how you're well. Tomorrow I've got a difficult case to judge, so please come. Please don't bring no firearms. Yours respectfully, Wildcat" (1)

岩手の野山を愛し、自然との一体感を強く感じさせる作品を残した賢治。同時に彼は、この地方の農業の厳しさをよく知る農業技術者でもありました。岩手県はたびたび冷害にみまわれるため、多くの農家が苦しい生活を強いられ、一家離散などの悲惨な境遇に遭うこともありました。幼いころから農家の苦しい生活を目にしてきた賢治は、誰もが幸せになる道はないかと苦悩し続けます。

【『雨ニモマケズ』の英語訳より】
"If there is a sick child in the east
He goes there to nurse the child
If there's a tired mother in the west
He goes to her and carries her sheaves
If someone is near death in the south
He goes and says, 'Don't be afraid'
If there are strife and lawsuits in the north
He demands that the people put an end to their pettiness"
"… That is the kind of person I want to be" (2)

その中で出会ったのが、一関市東山町で旧東北砕石工場を操業していた鈴木東蔵(Tozo Suzuki)でした。東山町では土壌改良剤になる石灰が採掘できます。賢治は、土壌改良剤をひろく普及することについて鈴木東蔵と意気投合し、旧東北砕石工場の嘱託技師になります。遠く東京まで石灰販売の営業活動に奔走した賢治は、その最中に発病し倒れてしまいます。そして、回復することなく2年後に亡くなりました。あらゆるひとのいちばんの幸福を求め続けた生涯でした。

【『銀河鉄道の夜』の英語訳より】
" 'I'm not scared of all that dark,' he said. 'I'm going to get to the bottom of everything and find out what will make people happy. We'll go together, Campanella, as far as we can go.' " (3)

賢治が技師として勤めた旧東北砕石工場は、現在は国の文化財に登録され、「石と賢治のミュージアム」として公開されています。

執筆者:舛屋藍
司書、一関市立図書館勤務。小学校の文化祭で『銀河鉄道の夜』を舞台上演して以来、宮沢賢治の作品のファンです。宮沢賢治作品に魅せられた多くの作家が、魅力的な絵本やマンガ、音楽、舞台作品を発表しており、それらも大好きです。

【おすすめ!英語で読める宮沢賢治の本】
(1) Kenji, Miyazawa. John, Bester. Wildcat and The Acorns, Kodansha, 1985, pp. 77
(2) Kenji, Miyazawa. Roger, Pulvers. "STRONG IN THE RAIN", 英語で読み解く賢治の世界, Iwanami-shoten, 2008, pp. 3
(3) Kenji, Miyazawa. Roger, Pulvers. Kenji Miyazawa's Night On The Milky Way Train, Chikuma-Shobo, 1996, pp. 221
(4) Kenji, Miyazawa. Roger, Pulvers. The Restaurant of Many Orders, Labo Teaching Information Center, 1998