There's a famous novel by author Ibuki Yuki entitled "Spinning Clouds (Kumo wo Tsumugu)" that takes place in Morioka City, Iwate. (Note: In this case, "spinning" means processing material into yarn, not twirling or rotating) The local government is using this book to serve as a platform to share the charms of Morioka with the wider world through the "Spinning Clouds" Linking Project.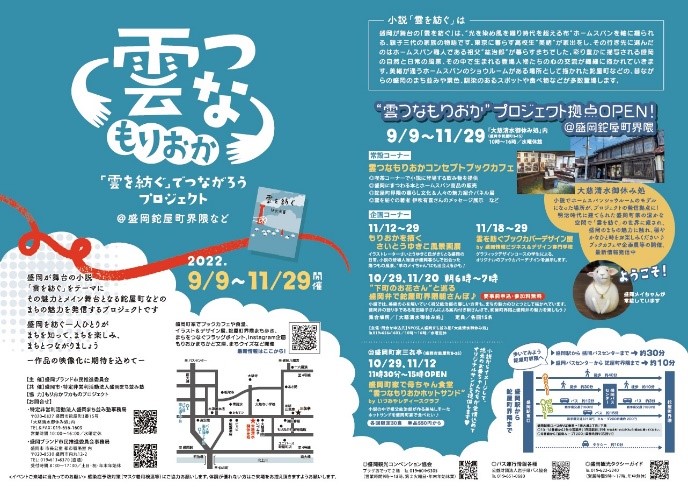 The main character of the novel is Mio, a high school student who opens her heart through getting to know her grandfather Kojiro, a wool-weaving artisan practicing Iwate's traditional "homespun" craft. The family's emotional landscape is delicately drawn by author Ibuki, all amongst the scenic, colorful backdrop of Morioka City. You'll feel like you have entered the story yourself, and it becomes an opportunity to feel an affinity for the city of Morioka. The novel also helps people to reflect upon time spent meeting people and exploring the city, as well as the preciousness of the people you have spent that time with.
The hub for this project is an old Machiya-styled house in Morioka's Nataya district called "Daiji Shimizu Resthouse." This building served as a model for the Homespun craft showroom showcased in the novel. They've opened a popup book café modeled on the world of the book inside, where they're selling books on Morioka and homespun crafts, as well as displaying art. The café's menu provides drinks based on the story as well.
Check out their Instagram!(instagram.com/kumotuna.morioka)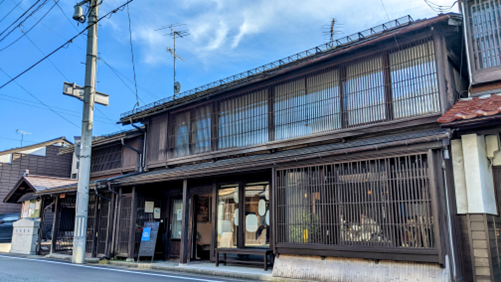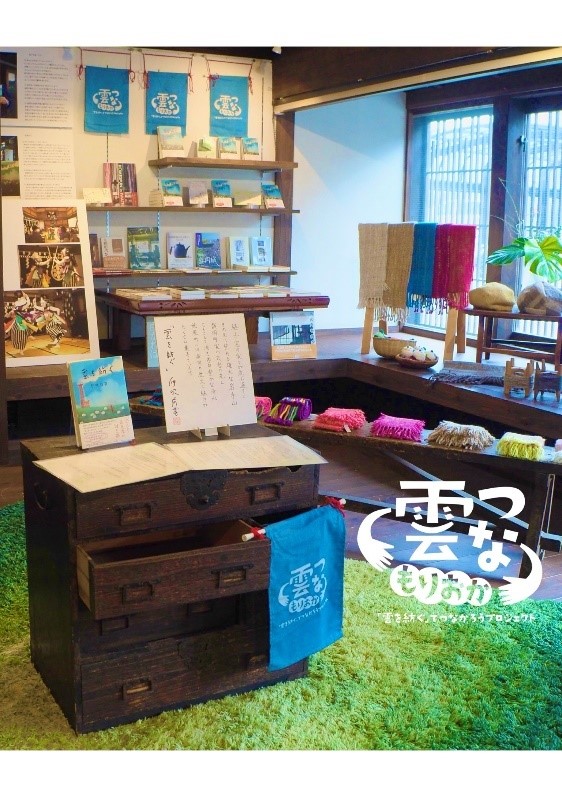 The Nataya district of Morioka that serves as the setting of the novel used to be a port and way station for the boats that transported goods down the Kitakami River from the Edo period to the Meiji era. It thrived as an entrance to the castle town of Morioka and many roads led there. The shared well, temple area, and gorgeous nature over all four seasons that encompass this historic neighborhood were used and protected by the people who dwelled in the machiya structures. Thanks to this, this area still remains relatively unchanged today. The residents of the neighborhood possess a sense of duty and sympathy to their fellow man, and they live lives both proper and passionate. These upstanding individuals overflow with love and pride of their region, and this region is really a microcosm of Morioka as a whole, with its gentle aura and the evidence of the passage of time.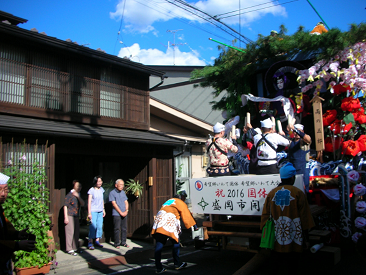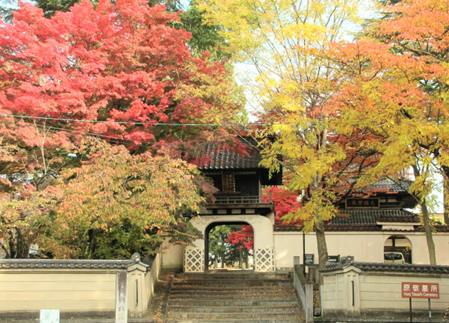 The well water at the Seiryusui and Daiji Shimizu wells have been selected as two of the best water sources in Japan in the Heisei era (1989-2019), and the famed local Asabiraki sake brewery uses the Daiji Shimizu water in its sake making.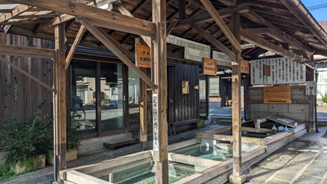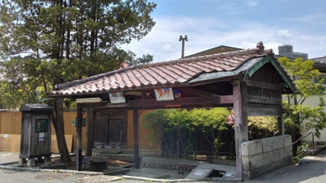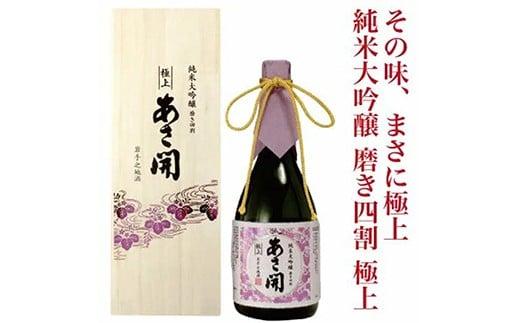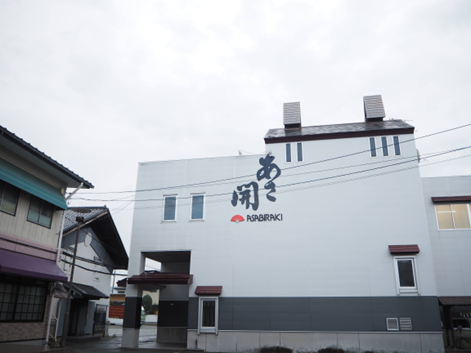 We hope you'll one day visit this historic and cultural area of Morioka, where people live among many historic structures.
Japanese
小説をテーマに魅力を発信!!「雲を紡ぐ」でつながろうプロジェクト

盛岡市内では現在、伊吹有喜さんによる小説「雲を紡ぐ」をテーマに、作品の舞台となる盛岡の魅力を発信するプロジェクト「『雲を紡ぐ』でつながろうプロジェクト(雲つなもりおか)」が行われています。
【写真】

岩手県の伝統工芸ホームスパンの職人である祖父"紘治郎"との関り合いを通じて、心の扉を開いていく高校生の孫"美緒"と、その家族の心模様が繊細に描かれ、色彩豊かに綴られる盛岡の風景の描写が映像的で美しい本作。物語の世界に自分自身がいるような感覚とともに、盛岡というまちに対する親しみや、まちで生まれる出会いや流れる時間、その時間の中で生きる家族と自分自身の存在の尊さを想うきっかけを与えてくれます。

プロジェクトの拠点となっているのは、作品に登場するホームスパンのショールームのモデルとなった盛岡市鉈屋町にある盛岡町家「大慈清水御休み処(どころ)」。小説の世界を再現したブックカフェを期間限定でオープンし、小説の世界観を表現しながら、盛岡にまつわる書籍やホームスパン販売やアート作品の展示を行います。また、コンセプトカフェとして物語に登場する飲み物を提供しています。
Instagramもぜひチェックしてください!(instagram.com/kumotuna.morioka)
【写真】【写真】

小説のメイン舞台の一つになっている盛岡市鉈屋町界隈は、江戸から明治期にかけて、北上川の舟運の起点・街道が交わる城下町の玄関口として栄えました。幾代にも渡り住み継がれる盛岡町家や住人により守り使われ続ける共同井戸、寺院群の四季折々の色鮮やかな自然などの歴史的なまち並みが残り、義理人情味あふれる人々の丁寧で活き活きとした日常の暮らしが息づき、地域への愛着と誇りに満ちた硬派で、かつ、おおらかな空気と時間が流れる"盛岡らしさ"溢れる地域です。
【写真】【写真】

地域住人に大切に維持管理されている「青龍水」と「大慈清水」は「平成の名水百選」に選ばれ、地元の老舗酒造である「あさ開」のお酒は「大慈清水」の伏流水でつくられています。
【写真】【写真】
 【写真】【写真】

多くの歴史的建造物と街並みが人々の暮らしの中に息づく、歴史と文化のまち盛岡にぜひおいでください。