This article was written by the Morioka City Government and translated by Amanda Wayama.
Morioka holds the record for the coldest temperatures on the Japanese island of Honshu (the largest island in the Japanese archipelago). But these freezing temperatures are the source to a lot of joy too.
Ice Fishing
Driving about 40 minutes northeast of city center will bring you to Gandoko Lake, which records temps as low as 30 degrees below freezing. The surface of this vast lake freezes over into a pure white surface, and this is where people enjoy Wakasagi fishing on top of the ice lake. (Aimi Bell reported on this activity last month in detail)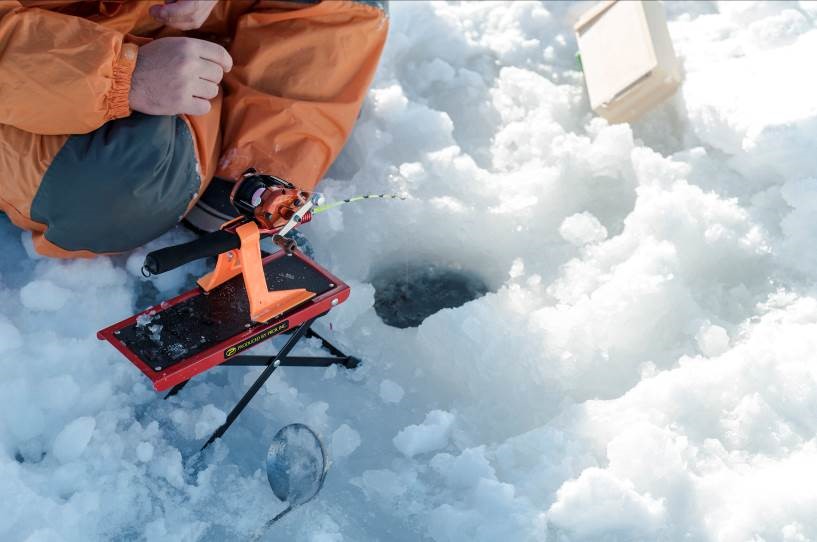 On truly cold days, brilliantly colored tends dot the frozen surface of the lake, as fishers use them to keep warm.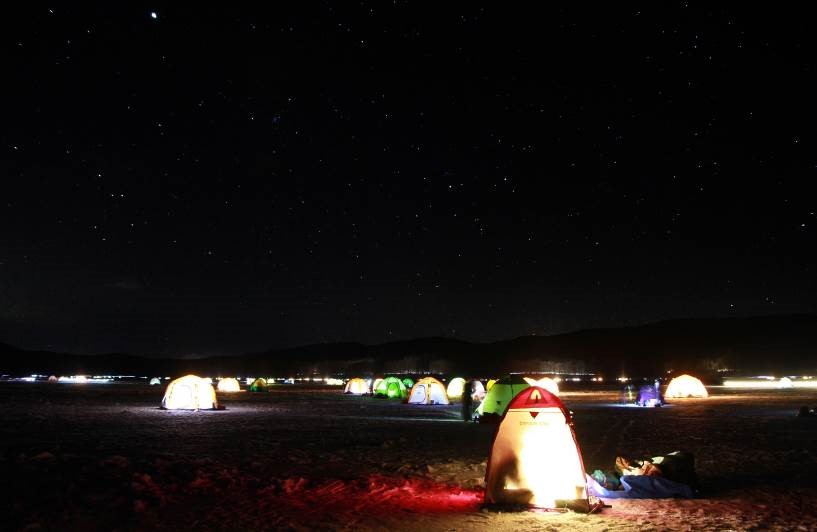 The Gandoko Resthouse on the lakeside offers rentals of various fishing equipment, so families can easily visit on the weekends without too much preparation.
Sake Making
Within Morioka City itself, there is a traditional warehouse producing a lot of sake.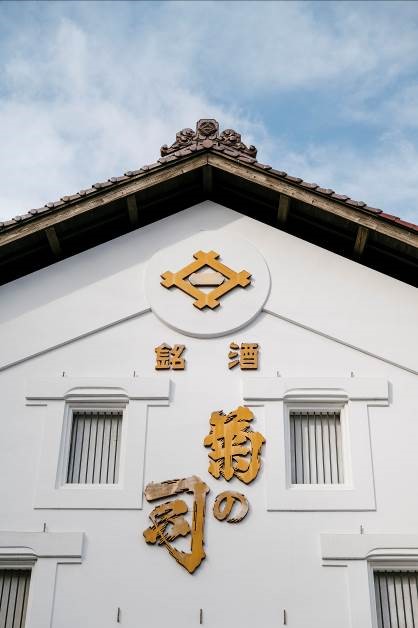 Winter is typically the best season for producing sake. Sake makers can use rice that has been freshly harvested in the fall, and the cold temperatures prevent unwanted bacteria from blocking the organisms that are needed for the fermentation process.
"Floral…fruity…rich…refreshing…sweet…mellow."
All of these adjectives are used to describe the varied individual characteristics of sake, and all of those types of sake are produced in great number in Morioka every winter. You can enjoy sake at room temp, chilled, or warm, which changes its characteristics, and all of these styles pair well with local cuisine that is borne from the same water and soil of the area.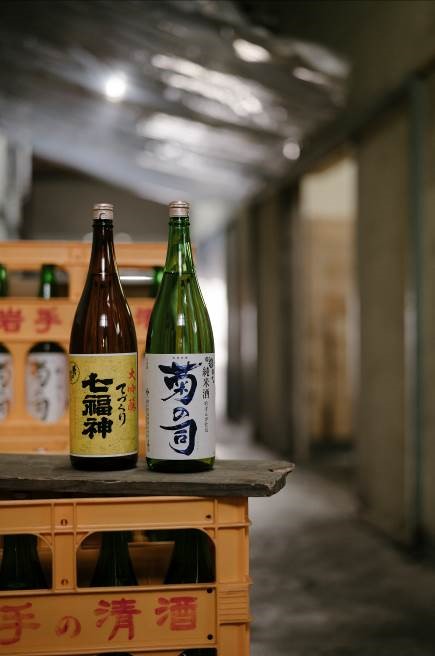 Hinamatsuri Girl's Festival
March 3rd marks the date of "Hinamatsuri," a Japanese holiday that celebrates the healthy growth and happiness of girls. In households with female children, the tradition is to put ornate Japanese dolls on display – these are called "hina-ningyo."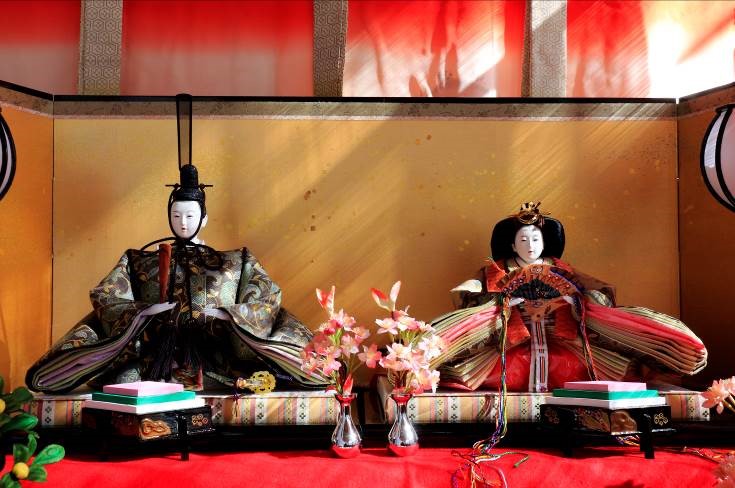 Nanshoso is the name of a traditional teahouse and garden in Morioka City. At this facility, theyput up a number of different kinds of hinaningyo display, ranging from the Edo period (1603-1868) to contemporary decorations.
The dolls from the Edo period in particular have a very traditional expression compared to newer dolls.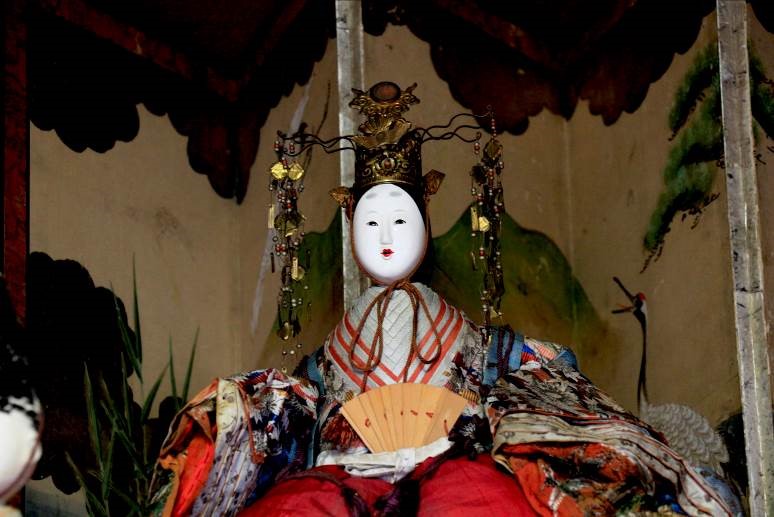 In Morioka, this is how a parent's love for their child is put into a physical object, so we have been able to inherit through the passing of the years.
At Nanshoso, they usually hold their Hinamatsuri festival from early February to March 3rd, so we hope you'll be able to visit once COVID-19 calms down.
Japanese
盛岡市では、冬から春へ

当記事は盛岡市より提供され、和山アマンダに英訳されたものです。

盛岡は,日本の一番大きな島である本州の中で,最も低い気温が記録される街です。
盛岡の厳しい寒さは,多くの喜びをもたらします。

氷上ワカサギ釣り

盛岡市の中心部から北東へ車で走ること約40分の場所にある岩洞湖では,氷点下30度を記録することがあります。
広大な湖面は真っ白に凍りつき,「氷上ワカサギ釣り」を楽しむ人でにぎわいます。
(先月掲載した、あいみ・ベルさんによる詳しい記事はこちら → https://www.iwate-ilc.jp/eng/ktimes/some-lesser-known-winter-activities-in-iwate/ )

(写真)

ひときわ冷え込む日の出前の湖面は,釣り人が籠る色とりどりのテントで彩られます。

(写真)

湖畔にある岩洞湖レストハウスでは,釣り具のレンタルも行っていますので,週末は気軽に家族で楽しむことができます。

酒造り

盛岡の市街地では,昔ながらの蔵で盛んに日本酒が醸造されています。

(写真)

冬は,日本酒を醸造するのに最適な季節。
秋に収穫されたばかりの米を使うことができますし,発酵を進める微生物の活躍を妨げる雑菌の動きを抑えることができます。
花のような,フルーツのような,濃厚な,すっきりとした,甘みのある,軽やかな。
様々な形容詞で表現される個性豊かな日本酒が,この冬も盛岡から数多く生まれています。
常温で,冷やして,温めて,表情を変える日本酒と,同じ水と土から生まれた料理の組み合わせをお楽しみください。

(写真)

ひな祭り

3月3日には,女の子の健やかな成長と幸せを願う「ひなまつり」が行われます。
女の子のいる家庭では,この時期に伝統的な貴人の男女を模したひな人形を飾ります。

(写真)

盛岡市にある南昌荘では,江戸時代から大切に受け継がれてきたものから現代のものまで,数多くのひな人形の中が飾られています。
江戸時代に作られたひな人形は,現代のひな人形よりも古風な顔つきが特徴です。

(写真)

盛岡では,子を思う親の思いが形となり,時を超えて受け継がれています。
南昌荘では,毎年2月上旬から3月3日までひな祭りを開催していますので,新型コロナウイルス感染症の感染拡大が落ち着きましたら,ぜひいらしてください。