Cheers! Or "Kanpai" as we say it here.
Ichinoseki's National Craft Beer Festival annually pulls in crowds of beer fans from around the country and is said to be one of the largest craft beer festivals in Japan! Come and enjoy some cold ones (keeping in mind the legal drinking age in Japan is 20) and indulge in delicious snacks made from locally sourced ingredients such as Iwate meats and seasonal vegetables. The festival will showcase craft beer from all over Japan, with a selection of 200 different beers from 71 companies.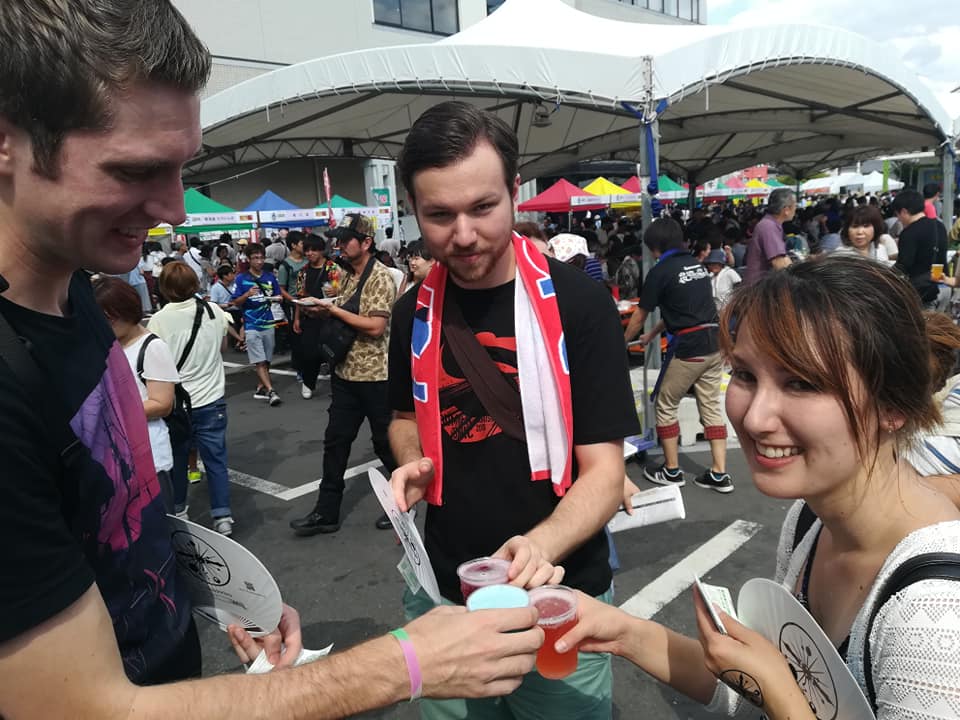 The central stage provides a variety of entertainment throughout the event.
Last year, ILC Supporters fashion idol and Kawaii Ambassador, Kimura U and Iwate's favorite talent, Fujipon, ran talk shows and meet and greets during the festival to show their support toward the ILC!
PSA – although the city has made an initiative to further separate garbage during the event, if you'd like to help reduce plastic waste and own a snazzy souvenir, a commemorative glass can be purchased (details below) and used during the event.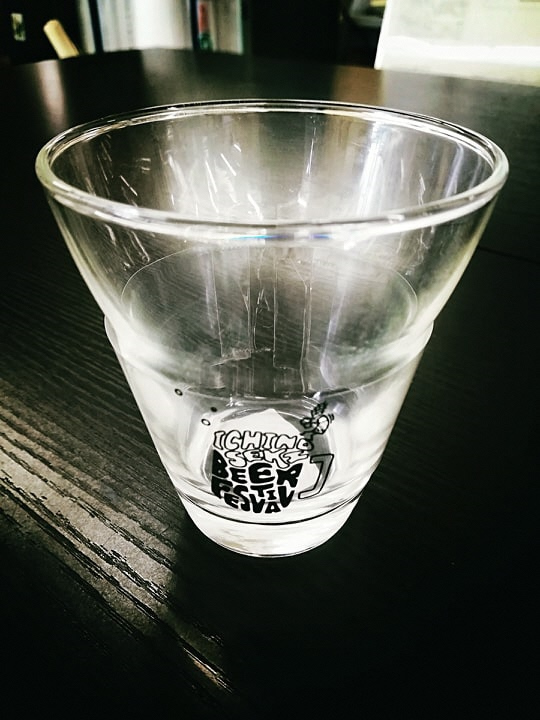 Details
Where: Iwate Prefecture, Ichinoseki City (outside of Ichinoseki Culture Center (一関文化センター前広場)
Google Maps: https://goo.gl/maps/J5Tf5tmbkTxxtcEy6
Date: August 23rd – 25th, 2019
Time:
23rd (Fri): 15:00 to 20:00
24th (Sat): 11:00 to 20:00
25th (Sun): 11:00 to 18:00
Admission: Tickets are used to purchase snacks and beverages
・Ticket sets purchasable at the event: 2000 yen for 10 x 200 yen tickets. Individual tickets will also be sold on the day (200 yen for 1 ticket). You may purchase snacks by cash.
・Pre-sale standard ticket sets are 2000 yen which include 10×200 yen tickets + 1x 100 yen ticket, premium ticket sets are 3000 yen and include standard ticket set + commemorative glass.
If you are looking to purchase standard pre-sale tickets, they can be found at places such as Ichiba ("一BA") or the Tourism and Information Center in front of the west exit of Ichinoseki Station. For premium tickets, they must be purchased online via 7ticket or eplus (sorry, these websites are only in Japanese)
Access by public transport: a 5 min walk from the west exit of JR Ichinoseki Station
Website: https://www.facebook.com/ichinosekibeer(sorry, the website is in Japanese only)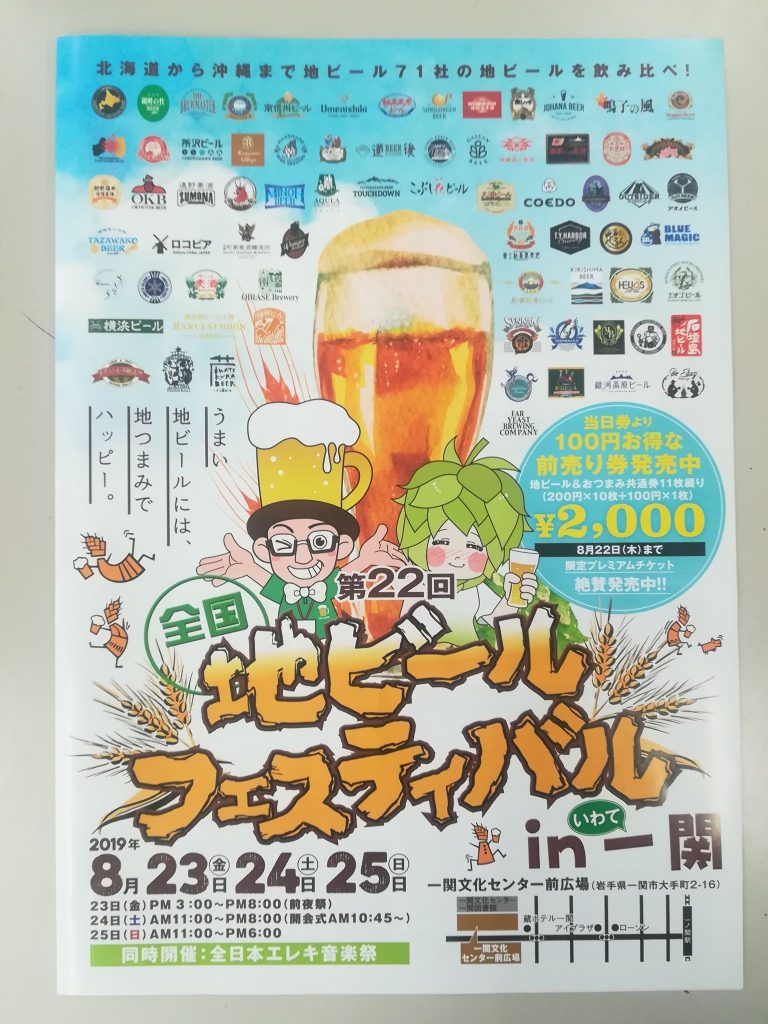 Japanese
全国地ビールフェスティバルin一関 2019
熱い週末の最高の過ごし方

皆さん、乾杯!
「全国地ビールフェスティバルin一関」は、今回22回目を迎えました。
毎年、一関に地ビールファンが大勢集まるこのイベントは、国内最大級の地ビールフェスと言われています。冷えたビールと地元食材を使用した美味しいお料理(肉や季節の野菜など)をぜひ、お召し上がりください(日本の飲酒可能年齢は20歳以上ですのでご注意)。今年のフェスは71社が参加、200種類の地ビールを飲み比べることができます。

【写真】

3日間、セントラルステージでは様々なエンターテイメントが楽しめます。
昨年は、ILCサポーターズの木村優さん(カワイイ大使・ファッションデザイナー)とふじポン(岩手県ご当地アイドル)がトークショーや写真撮影を通じてILCの応援をしてくれました。

イベント中、ゴミの分別に力を入れています。プラスチックのゴミを減らすため、記念ジョッキを購入してみてはいかがでしょうか(いいお土産にもなります)。

【写真】

開催地: 岩手県一関市(一関文化センター前広場)
グーグルマップ:https://goo.gl/maps/J5Tf5tmbkTxxtcEy6
開催期間: 2019年8月23日(金)~25日(日)
時間: 23日(金)15:00~20:00、24日(土)11:00~20:00、25日(日)11:00~18:00
料金: 地ビール・おつまみ共通チケット制  
   前売券・当日券あり(地ビール、おつまみに共通で使用できます)
 ①  当日券: 2000円(200円×10枚綴券)
  ・ 当日はバラ券の販売もあります。
  ・ おつまみは現金でも購入可能です。
 ② 前売り券: 2,000円(200円×10枚+100円×1枚) 
   JR一ノ関駅の西口にある一BAや一関市観光協会で販売しています。
 ③ プレミアムチケット: 3,000円(200円×10枚+100円×1枚+オリジナルグラス)
   7チケットかイープラスで販売しています。
交通アクセス: JR一ノ関駅から徒歩約5分 
ホームページ:  https://www.facebook.com/ichinosekibeer

【写真】